The innovative HealthKit from Apple Inc. (NASDAQ:AAPL) provides people with a new and easy-to-read medium of information regarding their health and fitness. This display-dashboard app allows other health and fitness apps to work together, having the potential to revolutionize health care apps. By putting all the data collected from other applications together, users can get a clear and current overview of their health with a simple tap of a finger.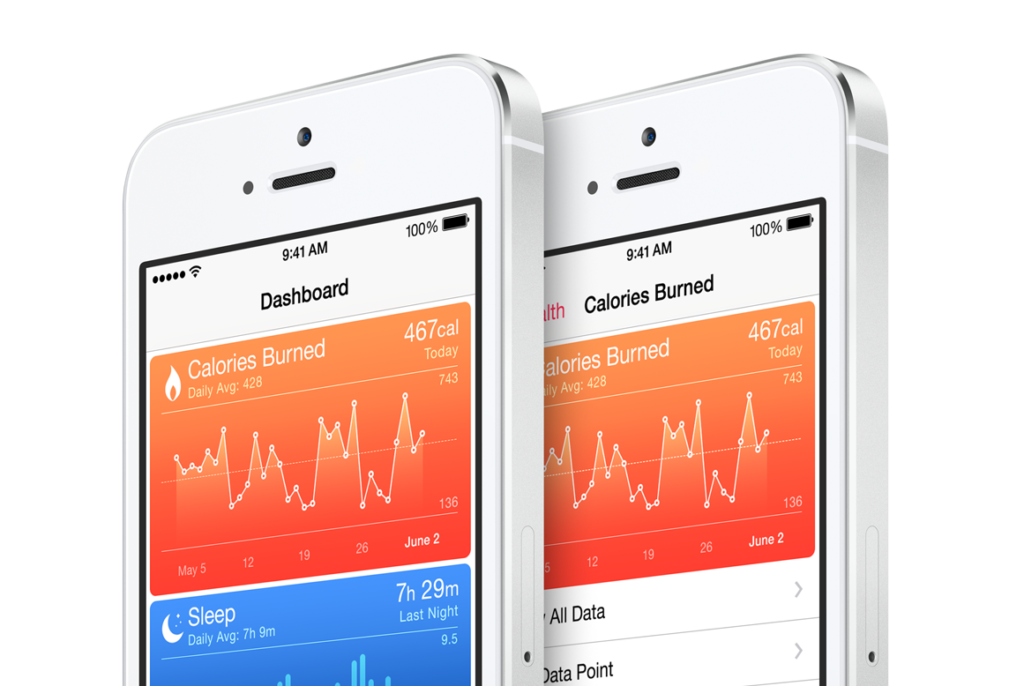 Health & Fitness apps are registering the fastest growth among all apps categories on iOS, and probably this has convinced Apple to stay more focused on Health & Fitness than ever before. In the first half of 2014, apps from this category registered a 62% growth against overall apps growth of 33%. Apple iOS users, especially iPhone users, were found more conscious about their health and fitness than users of Android devices.
How it Works
Available in iOS 8, this neat application functions as a central data depository, where information is gathered from other HealthKit-enabled apps. The app has the option to be viewed either as source or dashboard displays, and users can easily access information from a variety of sensors, such as FitBit, into a single convenient place. Information such as heart rate, calories burned and blood sugar levels can now be displayed to users and gives them an accurate picture of their health status, right from the lock screen. The HealthKit encourages other developers to make apps that allow them to access user's health data as well. Of course, the user can choose what, if any, data can be shared. This network of information allows health and fitness apps to become more powerful and significantly more useful to users.
The Benefits of

HealthKit
To highlight the importance of and the efforts being placed on its new HealthKit, Apple has been able to partner with the Mayo Clinic, an endorsement which carries a lot of weight in the health sector. The Mayo Clinic has long been involved in integrating mobile technology to its various medical services. This has many benefits for physicians, including the fact that patients will be able to share more information with them. This also enables physicians to empower their patients by recommending other health and fitness apps that could be useful to them. Another benefit is the way that health and fitness data will be taken, shared and clearly displayed. Users who use personalized metrics in different aspects of their lives will find this particularly useful.
The Limitations
Many analysts have claimed that Apple HealthKit is poised to bring revolution to apps and devices' ecosystem by establishing a closer bond between brands, data and consumers. However, few leading mobile app development firms, such as Fueled, have seen a few limitations pop up that developers will still need to grapple with. Achieving true communication between information systems has always been a challenge as hospitals and medical offices have historically shown that although they use electronic health records systems, they never made the systems "talk" to each other. This makes sharing data between hospitals and emergency rooms, for example, impossible because of the different systems in their organizations. Another limitation involves people themselves. In other words, to achieve change, people have to actually want to change for it to happen. Some people are also reluctant to share their personal medical information with providers, and others just can't use apps such as older or sicklier patients.
The possibilities of the Health app do represent a great stride forward in the way people can take control of their lives. As developers and medical providers continue gathering medical information, the application will on