China has a history of banning world's leading tech companies in the country; In case of Apple Inc. (NASDAQ:AAPL) the only difference is it's not done yet, but apparently its heading towards the same faith. In a recent development, Chinese media have accused Apple iPhone for being a threat for the national security because of its ability to track and timestamp users' location. Apple, though, was quick enough to deny any such allegation and has released a detailed explanatory note on its Chinese website, speculations have already started making the rounds of a possible ban on Apple iPhone – at least partially.
Chinese media claims that due to ability of tracking users' location, though iPhone, Apple could allegedly gain access to the Chinese economic situation and even state secrets. This could be a serious issue when it comes to a national security; a country's growth largely depends on the economic situation and if such vital information becomes transparent, it would be difficult for the government to deal with internal challenges linked to country's financial growth.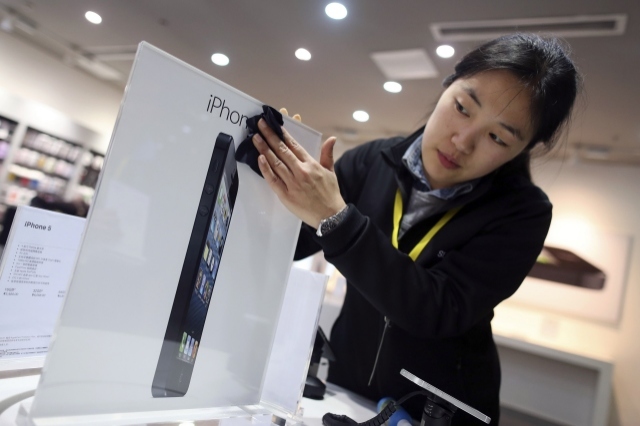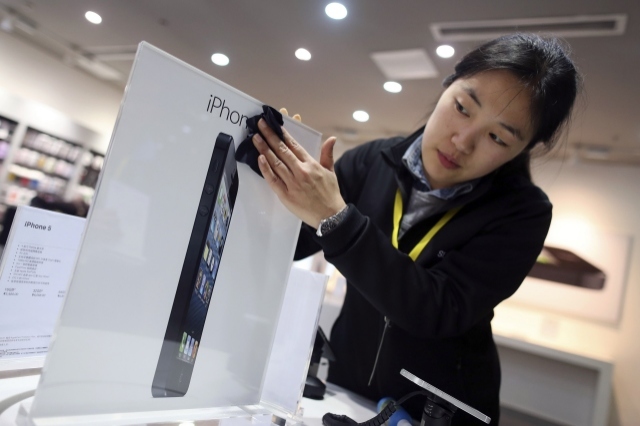 Realizing the seriousness of the matter, Apple quickly bounced back with a clarification stating that by no way such information could be leaked out to any third party or to Apple itself. The iPhone maker explained that the location data is stored on each phone, and doesn't get transmitted to Apple's servers. Besides, the data stays in an encrypted format on the device; making is highly difficult to make illegitimate gains of it.
"Apple has never worked with any government agency from any country to create a backdoor in any of our products or services. We have also never allowed access to our servers. And we never will. It's something we feel very strongly about," stated the company to kill the growing concerns among government authority of China.
Though Apple released a detailed note as a clarification on the accusation, industry experts are really concerned about the developing scenario against Apple iPhone in China. They believe this could be an indication of coming troublesome days for the iPhone maker in China. The country is known as an alien land for many giants, including bigwigs Google, Facebook, YouTube, Twitter and Amazon, which are facing a blackout in China. To promote and penetrate local vendors and businesses, Chinese government has always become an evil for global brands. The phenomenal growth of homegrown functional-clones, such as Baidu, Renren and Alibaba, is the result of such blackout in China. Despite of all efforts and multiple visits by Larry Page, Mark Zuckerberg the Chinese government is apparently rigid with its stand.
In Apple's scenario, this could be the attempt to restrict the growing influence of Apple as a brand in china. The country is set to leapfrog the US to become the largest mobile phone market and the iPhone maker is busy in strengthening its foothold in the country. In January this year Apple signed up China Mobile – China's largest network provider – as a local partner to accelerate the sales of the iPhone in the country. The deal is expected to bring 20 million iPhone sales at the cost of local mobile vendors, including Huawei, Xiaomi and ZTE. Out of 700 million smartphone users in China nearly 17% – 18% are on the iPhone. In 2013, iPhone captured 21.8% of total smartphone sales in China. The statistics clearly show that Apple has adopted a focused approach towards Chinese market and with the iPhone 6 available around the corner the company is expecting the best first quarter sales in the history of Apple, a big chunk of the sales coming from China.
But, many analysts believe the recent allegations are only to set the stage for Apple. Unlike Google and Facebook, iPhone may not face a ban in the country, but also may not be available with all the pre-installed services and built-in features. However, this could only be achieved if Apple could be brought to the negotiation table. In such case, Apple would be forced to operate in the country with an illegitimately imposed partial ban.