With the recent influx of different reports surrounding the new Apple Inc. (NASDAQ:AAPL) iPhone 6, including the pictures posted by Taiwanese actor Jimmy Lin which show not only the 4.7 inch iPhone 6, but also the wildly rumoured 5.5 inch iPhone Phablet, the talks about Apple's plans to finally give in and start producing larger smartphones are getting louder.
When Samsung released its enormous 5.3 inch screen Galaxy Note in 2011, the experts were quick to dismiss it as too big and uncomfortable, but these talks quickly subsided as by August of 2012, the sales had reached a stunning 10 million and it was apparent that Samsung was on to something.
Of course, soon others followed suit, but Apple remained firm on its decision to keep the phone easily manageable with one hand – a claim that was completely true when the iPhone was 3.5 inches and at least partially true with the newest one which has a screen size of 4 inches.
But for such a huge jump in the screens' size to occur, Apple has to be reconsidering their approach; even the reportedly smaller version of the iPhone 6, measured at 4.7 inches, is still a significant increase in size compared to the previous model, not to even mention the rumoured iPhone 6 Phablet size of 5.5 inches, which would make it larger than the Samsung S5, as well as all of the other main players in the smartphone market.
As various reports suggest, the iPhone Phablet will come with a heftier price tag compared with the regular iPhone 6, costing around US$100 more for a contract deal. And for international markets, where the iPhone is often sold without any subsidies, the additional cost could prove crucial, especially if the Phablet fails to live up to its expectations.
This move is obviously designed to provide more market segmentation opportunities, which were lacking for Apple in the past – the company's policy used to be to sell the newest iPhone model at a premium price and offer up the last year's model for a reduced price, hoping to cover more market segments.
But now, with the different sized models, Apple will have much more flexibility to cover a bigger share of the market by appealing to consumers in different price ranges. Of course, all of this will hang on the company's ability to make the Phablet a worthy pricier choice over the regular-sized phone.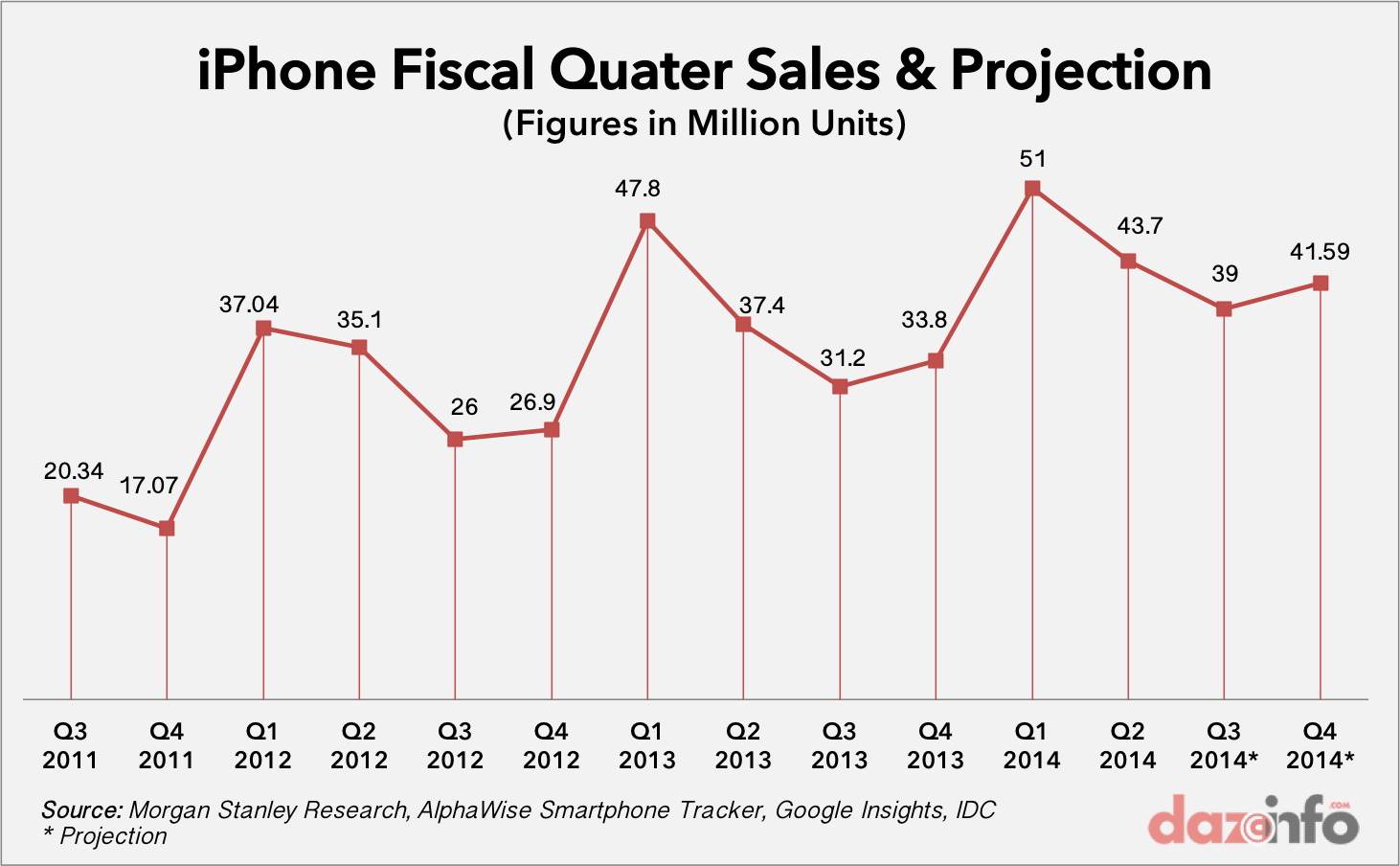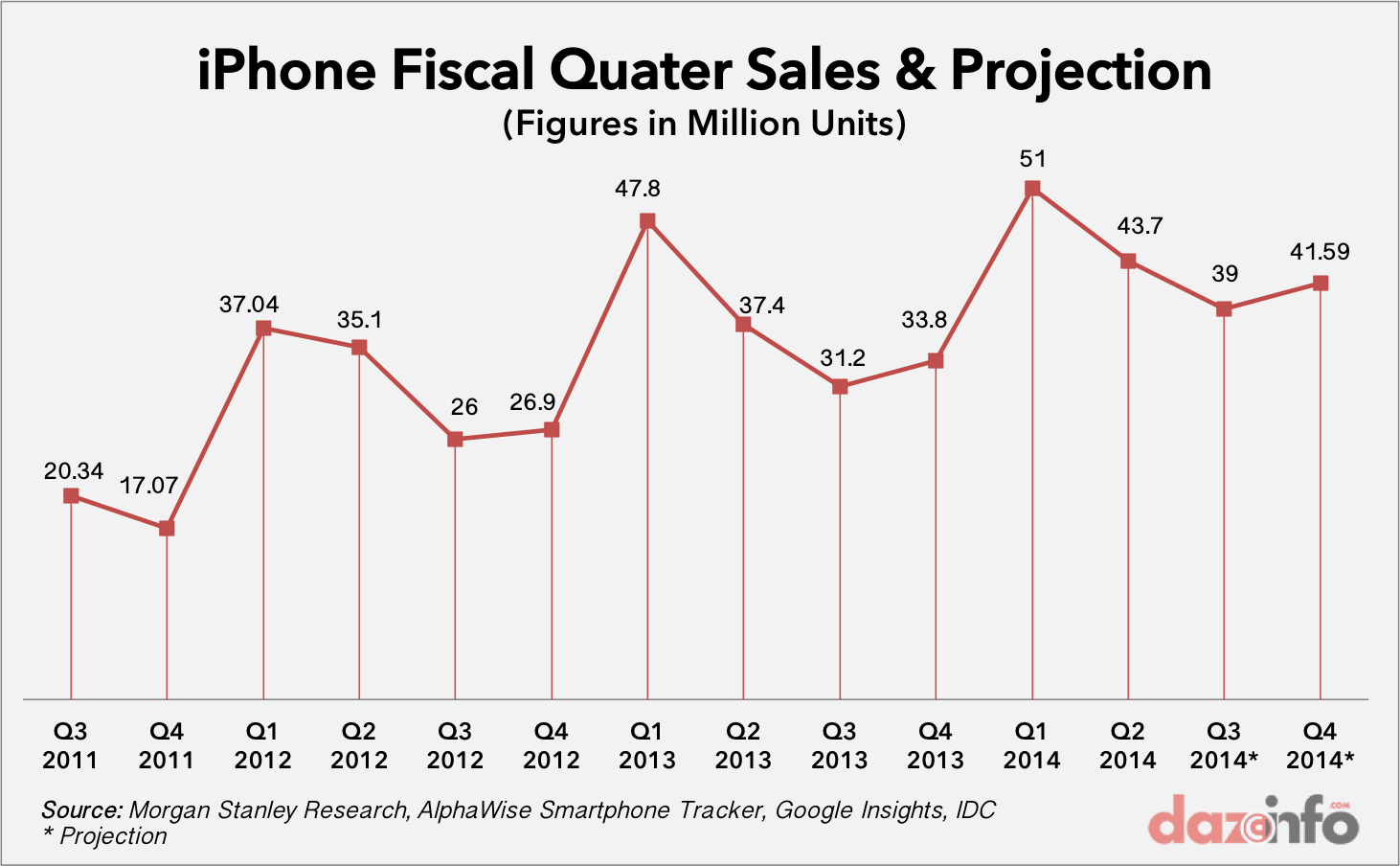 With remaining one quarter in fiscal 2014, Apple is expected to see best ever year by the never of iPhone sales. In fiscal 2014, ending September 30, Apple is expected to sell 175 million units of iPhone. And, if Apple manages to meet or beat market expectation of iPhone 6 sales in first fiscal quarter of 2015, ending on December 31, 2014, the company would be closing the calendar year with record sales 210 million units of iPhone.
Still, it remains to be seen what exactly Apple intends to do with the launch of its newest smartphone edition – all that we can go on for now is the leaks provided by case manufacturers who are already working to produce cases and even sell iPhone 6 cases before the actual launch of the phone. But it's clear that Apple intends to respond to critics who were starting to question the company's policy regarding the size of the iPhone.
Disclaimer: The above article is edited and moderated by Neeraj M. The author, Christy Root, is a blogger representing Prepaymania that writes about the latest technological advances and news. She has years of experience in writing about a wide range of tech topics, notably specializing in covering all mobile and smart-technology related stories.