Started in February 2010, the great recession in the U.S. had eaten up 8.7 million jobs. After 4 years of long struggle the United States has finally recouped all lost jobs during those horrible recession days. According to U.S. Department of Labour 217,000 jobs were added in May against required 113,000 to pronounce the U.S. a recession free country.
But the report has many more interesting facts; During the financial crisis, though, Men were hit badly and lost almost double the jobs than Women, the recover came from the hand of Women who grabbed more number of jobs than what they had during recession.
While we dug the report down, we found that 188K new jobs were created during the month of May 2014, reaching total tally of full-time employees to 119.5 million. Interestingly, nearly 19 million professionals in the U.S. are still involved in a part-time job – by choice. Against this, there are 7.2 million people who failed to find a full-time job and are making their end-meets by through a part-time job.
Overall, nearly 48.3% people in the U.S. are involved with full-time job, while 10.6% are doing a part-time job. There are 36.3% people in the U.S. who don't want a job.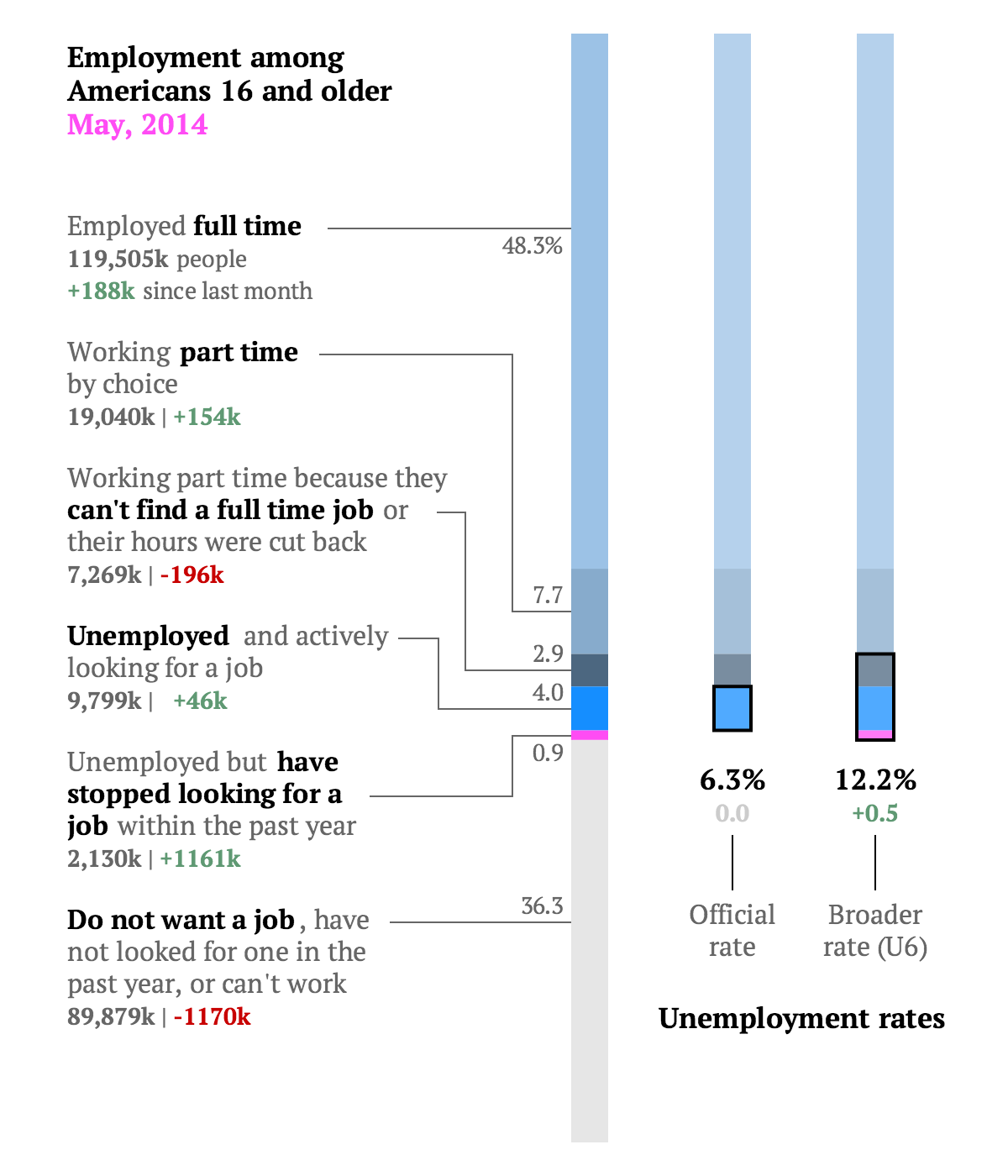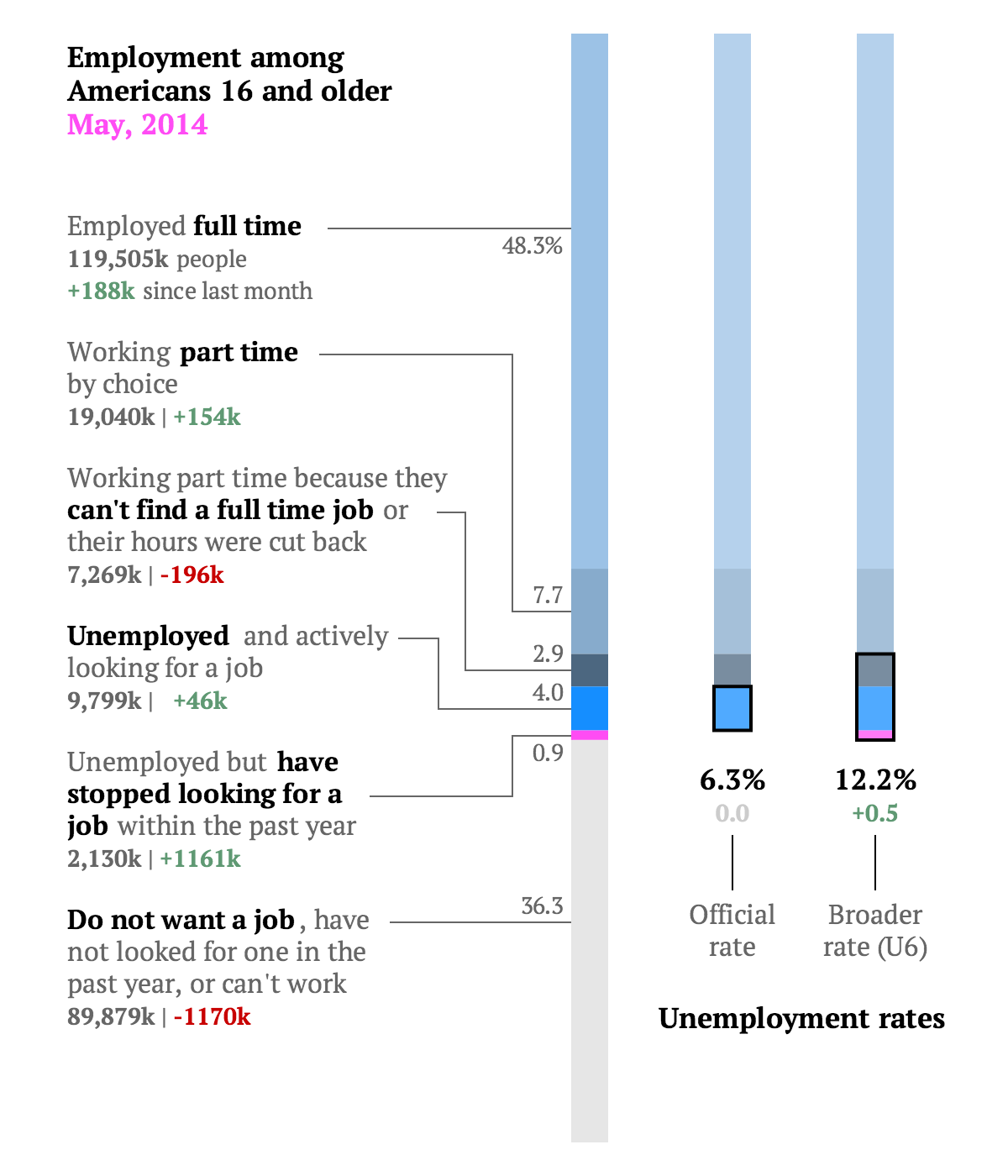 Despite of such satisfactory performance of US economy, there are nearly 10 million people who are still unemployed and are engaged in job-hunting activities. However, the number turns out to be just 4% of total US population.
So, what helped the U.S. to recover from great disappointment? It's Education and Health industries that have offered total 21.4 million jobs together. Besides, Professional and Business services have created nearly 19.1 million jobs, in total. Government has offered around 14 million jobs, while Retail trade has emerged another growing industry with 15.3 million jobs.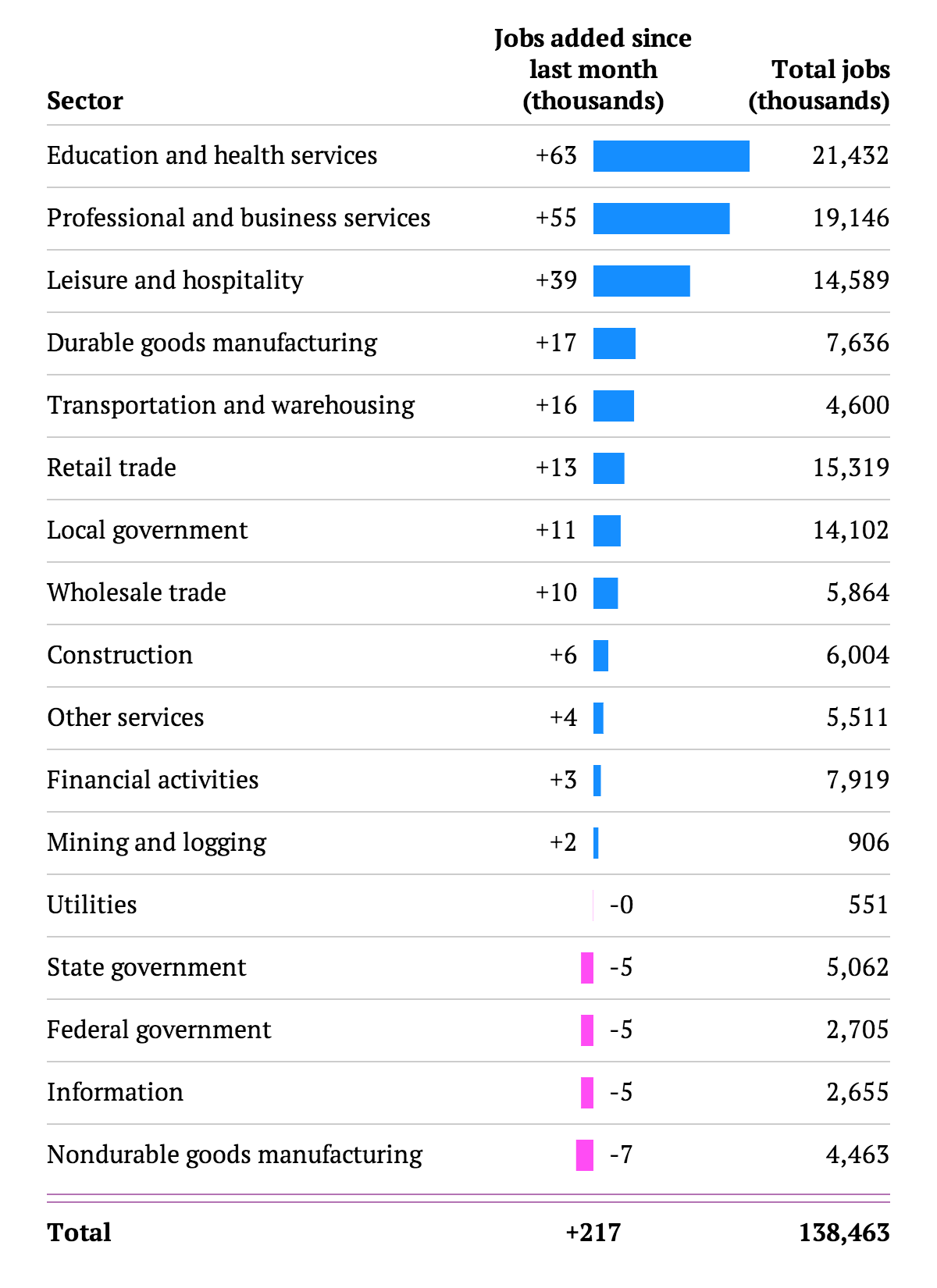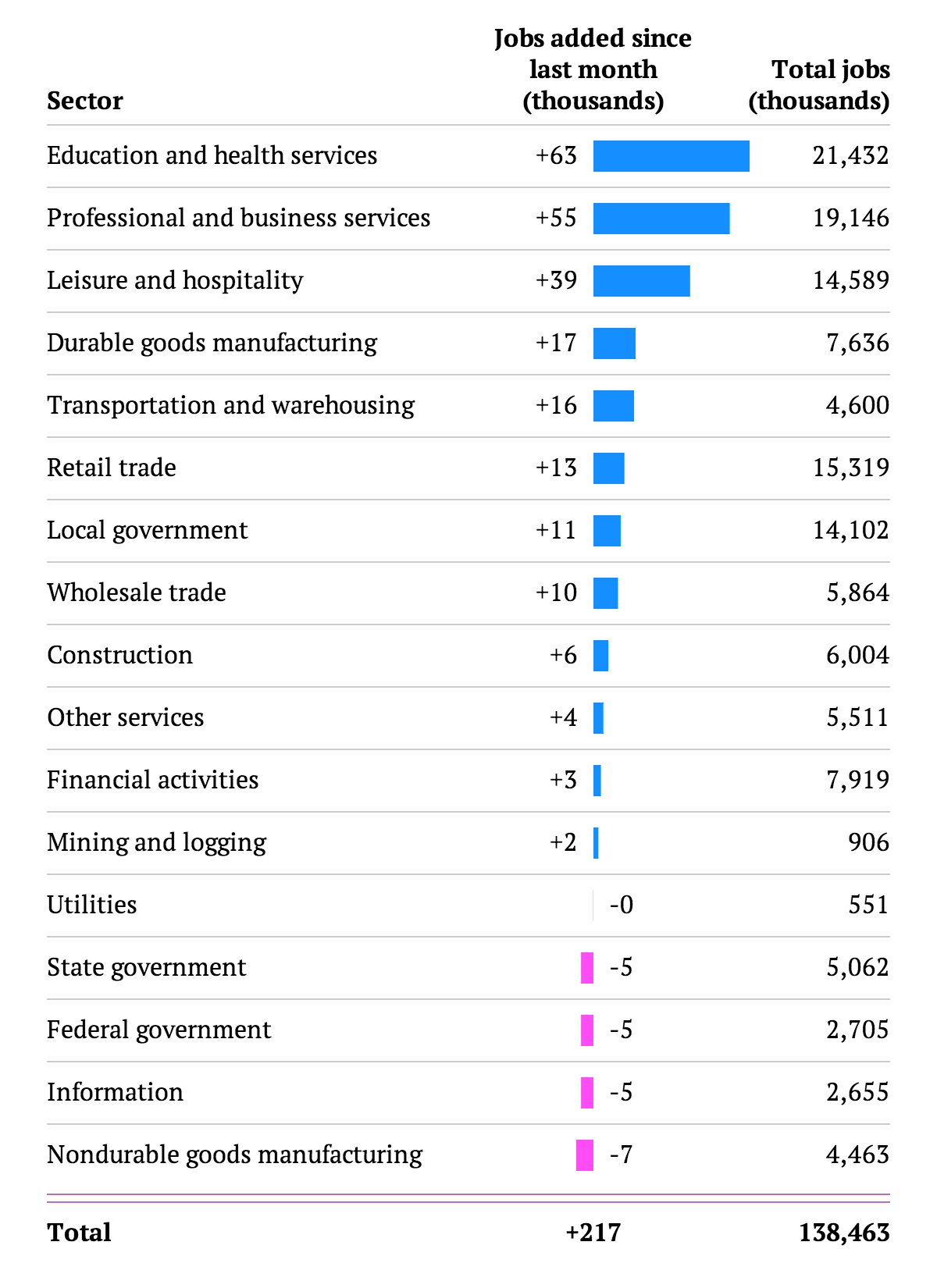 The industry-based jobs distribution also portrays a picture about growing economy and industrial growth. Education and Heath services is apparently the fastest growing industry in the U.S. with 63,000 new jobs that were added in May alone.
Nevada and Arizon are yet to recover completely from the recession. Overall, in the U.S, the unemployment rate has come down to nearly half of what it was during peak of the recession in October 2009.