As Google Inc. (NASDAQ:GOOG) is busy in preparation for upcoming I/O event, the company has apparently started pulling the curtains off, but slowly, about new products/services its going to showcase during the event. The new addition to the recent leaks is Google Nexus 6 smartphone, which is revealed through a tweet by official Android account. Though, its quite difficult whether the attempt is deliberate or accidentally, but chatters on internet have started dubbing it as Nexus 6.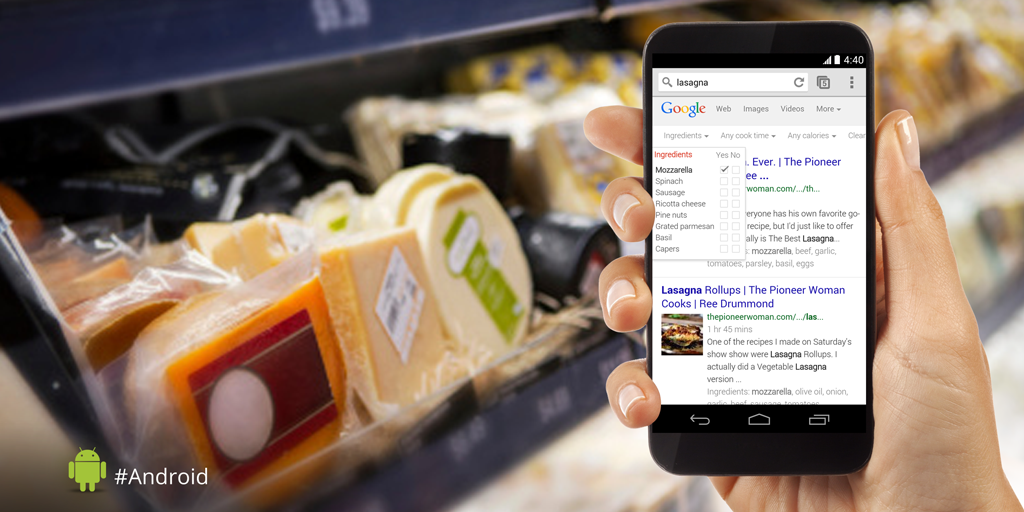 The official Andorid account tweeted a picture about how Google Search in smartphone could make the shopping recently. The efforts, though, was to highlight the ingredient features of Google Search for smartphone, the device used in the picture looks bigger than Nexus 5, and that has made all fanboys, and fangirls, to conclude that the device must be a Nexus 6.
#Android makes even the most difficult grocery store choices simple. #OKGoogle pic.twitter.com/Ucu5alBtQE

— Android (@Android) June 5, 2014
The device in the picture, undoubtedly, looks bigger than current versions of Nexus smartphones, closely resembling a device sporting 5.5 inches, or bigger, display. It makes sense too as Google Nexus 5 already boast of 5-inch display and Google us unlikely to introduce another Nexus smartphone with similar screen size to create a self-competition. The official specification of Nexus 6 are yet a matter for guessing, in March we already outlined the possible component under the hood.
Google I/O conference is just around the corner and such leaks, or hints, must be taken seriously. The smartphone, purported as Nexus 6, with the tweet is an unbranded device still, and I wont be surprised to see if Google will unveil the new Android OS running on the device.
So much of buzz in the air, but Google could surprise us all. The first few days after the launch of Nexus 5 geeks on internet kept betting upon on a leaked image of 7 or 8-inch of tablet, claiming that to be Nexus 8. Google shunned the rumors off by retouching the image tagged with a text message.
But the above cast study doesn't mean Google is not working on a new Nexus smartphone or tablet. For sure, the company is keeping a close eye on the growing market penetration of big-screen smartphones, known as Phablets, and small-screen tablets. By 2018, the shipment of Phablet devices, screen size between 5.5 inches and 7 inches, are estimated to reach 120 million units. On the other hand small screen tablets, screen size between 7 and 8 inches, have controlled the largest chuck of the worldwide tablet market. While 8-inches Nexus 8 tablet is already creating the buzz on the internet, this new Nexus 6 image is fueling the rumors mills.