Apple Inc. (NASDAQ:AAPL) is reportedly targeting the Phablet market by shipping nearly 20 million big screen iPhone 6 Phablet devices in 2014. The Cupertino based company, though, has not spilled any beans during ongoing WWDC 2014 event, but according to a new rumor Apple has fixed the on-going battery issue with 5.5-inches iPhone 6 and is on course to introduce iPhone 6 Phablet along with 4.7-inches iPhone 6, whose leaked image is making buzz on internet since yesterday.
Apple is reportedly planning to introduce iPhone 6 in third quarter of this year and while we are approaching towards the launch month, rumors mills have started moving faster, resulting in more information related to iPhone 6 and iPhone 6 Phablet devices.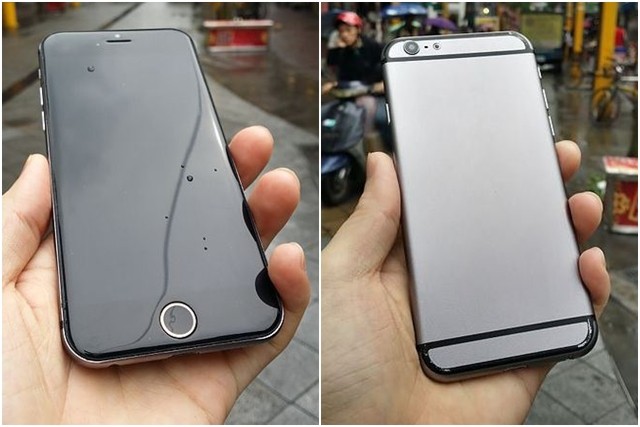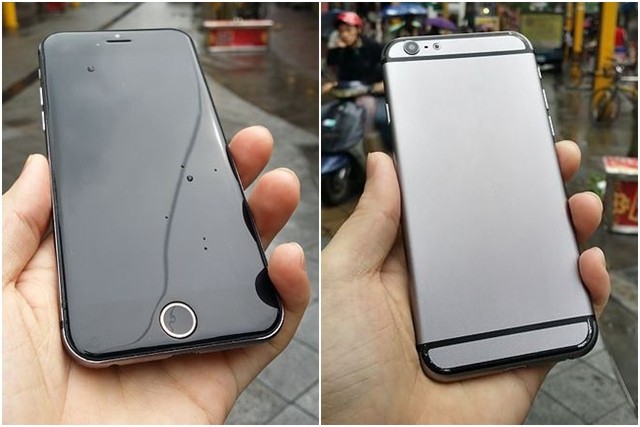 Unlike 4.7-inches iPhone 6, we haven't heard much about 5.5-inches iPhone 6 from these rumors mills yet. According to earlier rumors Apple hit the wall after its main battery supplier Dynapack International Technology expressed their concern to supply ultra-slim, yet powerful, batteries for giant 5.5-inches iPhone 6 this year. But the current source states that Apple has managed to beat the odds is all set to sign up a partnership agreement with Sunwoda Electronics to manufacturers large-in-size batteries fit for iPhone 6 Phablet devices.
The iPhone marker is targeting to sell 80 million iPhone 6 this year, and with this new information it's clearly visible that the company is actively chasing explosively growing Phablet market.  Nearly 20 million Phablet devices were shipped in 2013 and the annual shipment is estimated to reach 120 million by 2018. The archrival Samsung Electronics Co. Ltd. (KRX:005935) has grabbed the lion's share of the market by introducing range of Phablet devices, including highly successful Note 3 and Galaxy Mega. The disappointing growth in Tablet industry is another factor that has forced Apple to turn towards Phablet market. In 2014, Apple is quite unlikely to see any improvement in its Tablet sales. The slowing demand of Tablet is largely due to emergence of Phablet devices. People are ditching small screen tablet devices for large screen Phablet that can bring best-of-both-worlds in a single device.
Few reports have claimed that iPhone 6 Phablet device could be a game changer for the company as its estimated to control 25% of total smartphone sales in 2014. However, cheaper high-performance processors are helping homegrown vendors to flood cheaper version of big-screen Phablet devices. Apple has just unveiled the new iOS 8 at ongoing WWDC 2014 event and analyst are expecting that the new iPhone OS has the capability to support large screen devices, though Apple has not stated it officially, yet.