The field of technology and intelligence has a never-ending scope. Apple Inc. (NASDAQ:AAPL) is supposedly entering into the home-automation sector, which is poised for strong growth. The Cupertino-giant is planning to unveil smart homes technology at the Worldwide Developer Conference scheduled for next month in San Francisco, reports Financial Times. With Google Inc. (NASDAQ:GOOG) acquiring Nest and bigwigs, like Philips and Dropcam, already in the smart home market, it will be interesting to watch out for Apple's next step.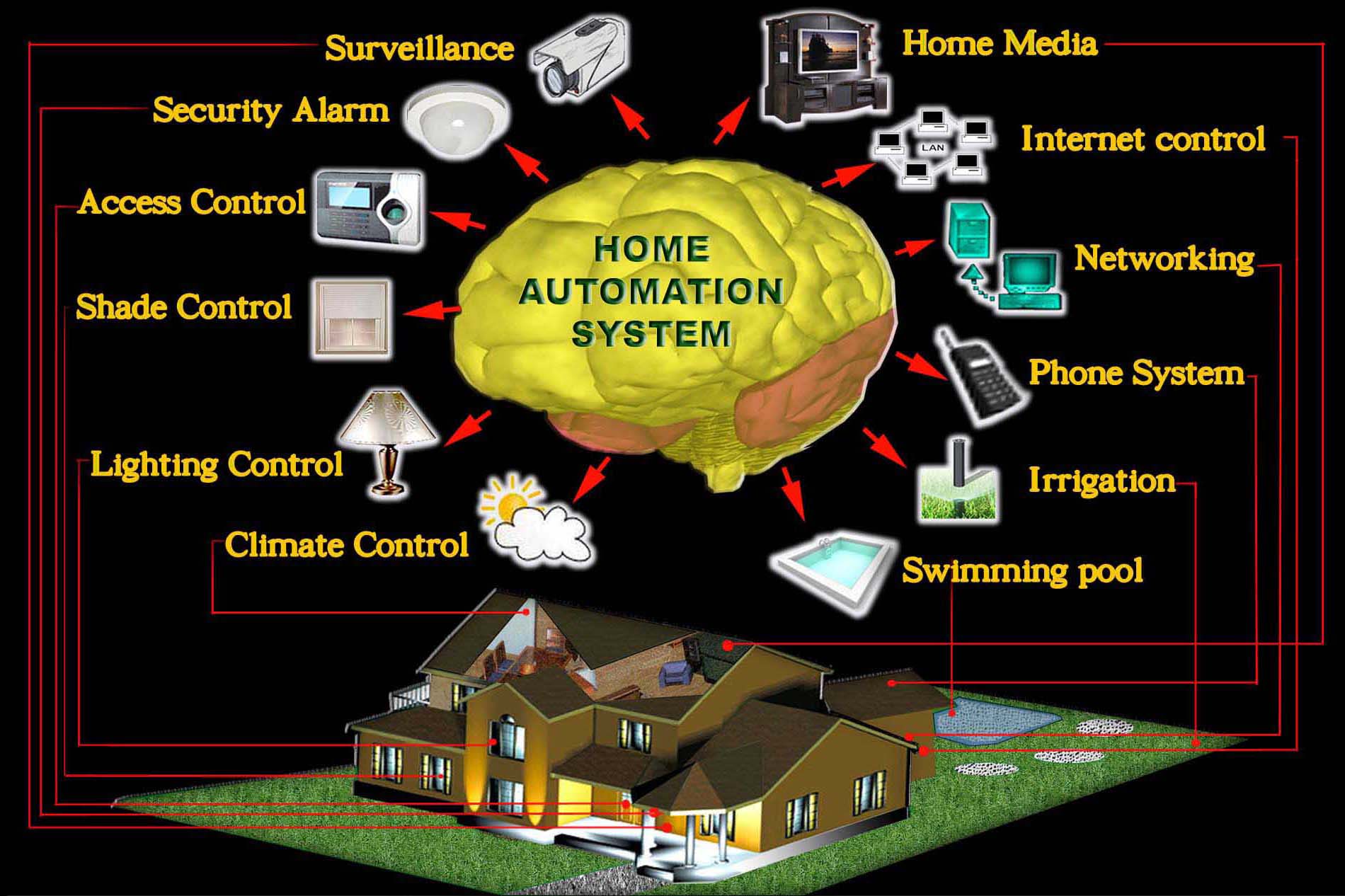 A smart home is a residence equipped with computing, information technology and connected devices that anticipates, understands and responds to the needs of residents. It aims at providing security, health support with energy-efficient devices thus overall providing comfort to the resident.  Previously, only the well-to-do could afford such automation but now, with Philips Hue Light Bulbs in a range of $50 to $200, these devices are becoming extremely affordable.
What Made Apple Take the Plunge?
The smart home market is still at its nascent stage but it has great potential for the growth. The market is expected to reach $71 billion by 2018, almost double of what it was in 2013. The market is expected to grow with a CAGR of 29.5% between 2012 and 2020. In addition to this, the smart home market is extremely fragmented. Apple, with its clarity and brand value, could easily take advantage of the situation.
"The reason people want to work with Apple in the first place is it's all about quality and being officially sanctioned," says Jan Dawson, tech analyst with Jackdaw.
Apple would be partnering with hardware manufacturers to make devices. To ensure compatibility of home products, Apple is planning to set certification standards for all the product manufacturers. However, it remains to be seen how much the individual manufactures benefit from the Apple deal as the network providers with iPhone saw their role diminishing. The Cupertino-company inspected to leverage upon iBeacon technology for its smart homes. iBeacon is the low-powered, low-cost transmitters which is mainly used for indoor positioning system that can notify nearby iOS 7 devices of their presence. We might see Apple work through all-embracing partner programs to integrate a central home control into all its devices.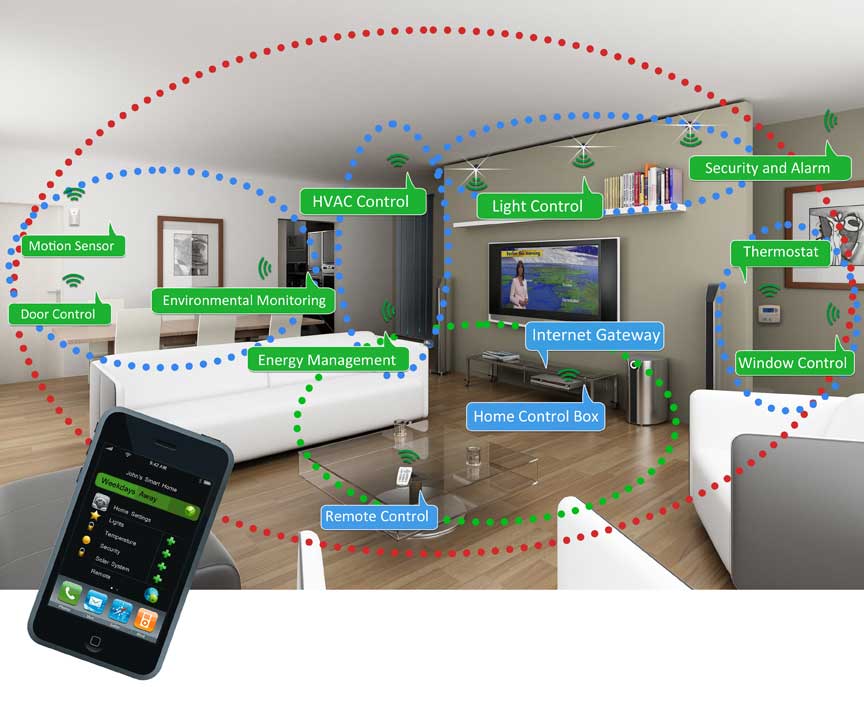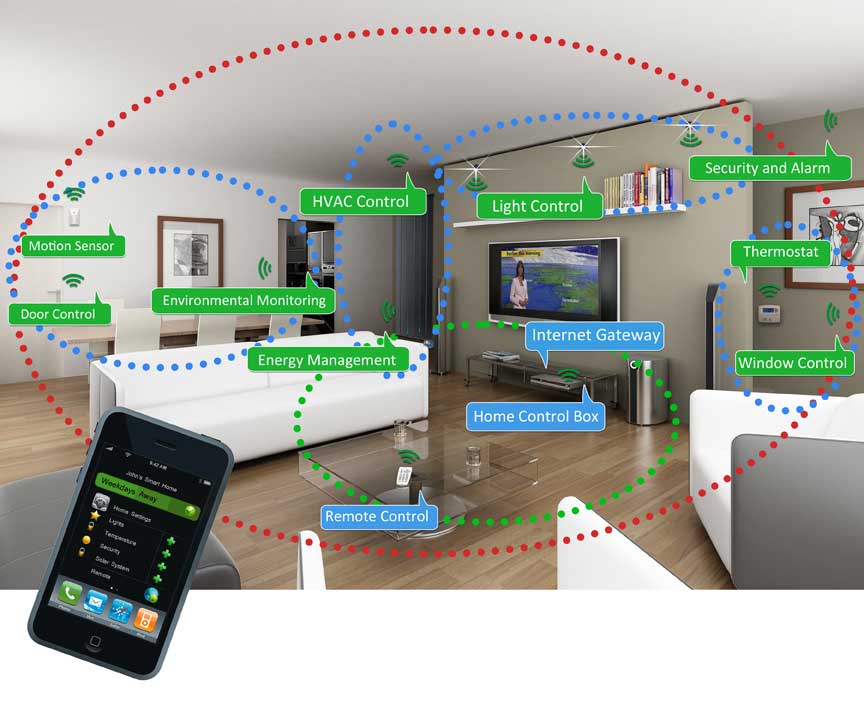 Google's Entry in the Smart Home Industry
The search giant is moving ahead from its search-engine and mobile status quo and spreading its wings widely into the field of technology. Google has a knack of acquiring companies at the right time – be it YouTube, Nest or Motorola. Google's acquisition of Nest was thought of as its first move into the era of connected home but the former has not made its intention with the smart homes clear. Google has reportedly set its eyes on buying Dropcam. Nest's venture into home-security with its smoke alarms and Dropcam's wireless video camera could be Google's step into the smart home industry.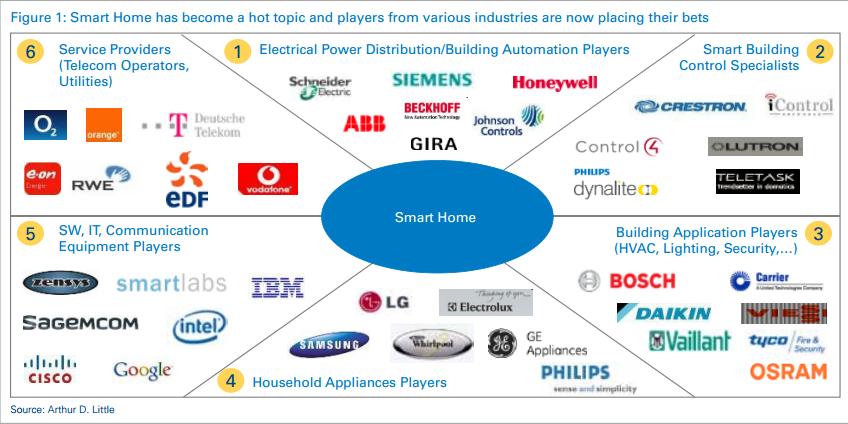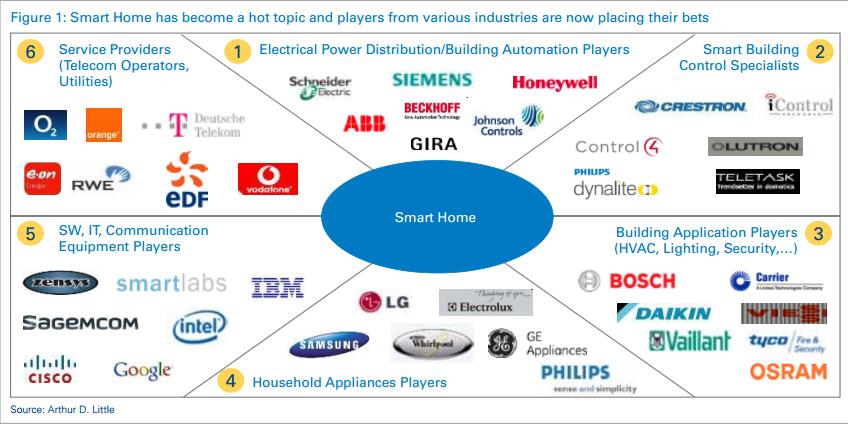 Placing bets on smart home industry can be a wise move for tech companies. Society is ageing with number of people of age 65 and above will double from 7% of global population in 2000 to 14% in 2050. Automated homes provide exceptional security and comfort features for the society at large. Companies like Philips, Siemens AG (Germany), Schneider Electric S.A. (France), ABB Ltd. (Switzerland), Ingersoll-Rand PLC (Ireland), Tyco International Ltd. (Switzerland), Emerson Electric Co. (U.S.), Legrand S.A. (France), Crestron Electronics, Inc. (U.S.) , Lutron Electronics, Inc. (U.S.), Control4 Corporation (US) are already making their presence felt in the industry. With Apple venturing into its field, the smart home market will get a decisive turn like it did previously with iPod, iPhone and iPad.