The massive adoption of plastic money and internet have been driving the Digital Payment Industry for last few years. In 2014, however, India is going to take down a barrier of digital payment industry's growth rate of 40% and the industry will touch a mark of INR 120,120 Crore ( US$ 20.02 billion). Last year the industry outgrew to INR 85,800 Crore (US$ 14.3 billion), according to the latest IAMAI report titled INR 85,800 Crore Digital Money.
The internet in India has become a viable source to do many things including transactions pertaining to payments. In today's fast moving world, people tend to transact on internet than triggering the traditional styled offline transaction. The explosive adoption of smartphone and mobile internet in India has fuelled the growth of digital payment industry  further.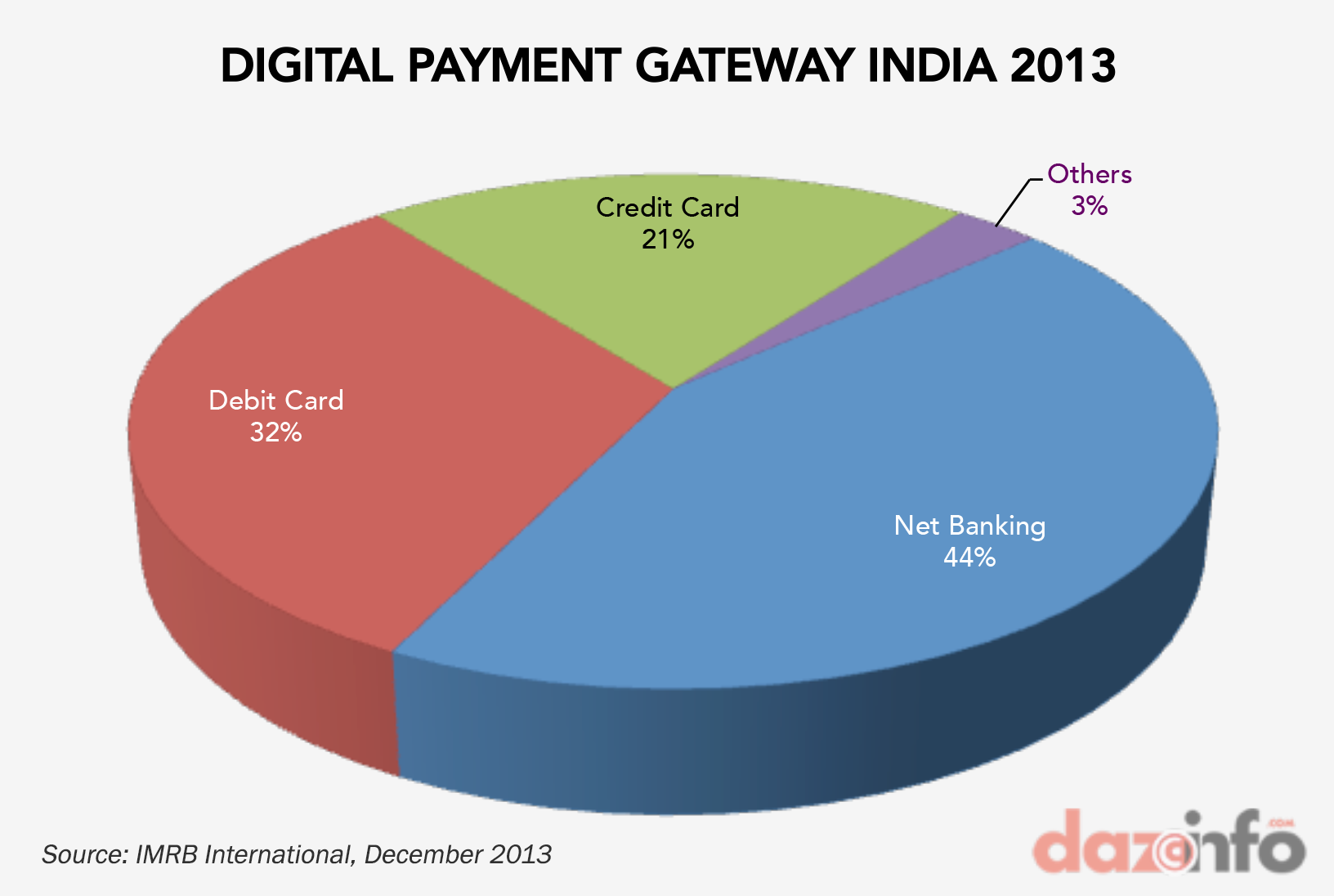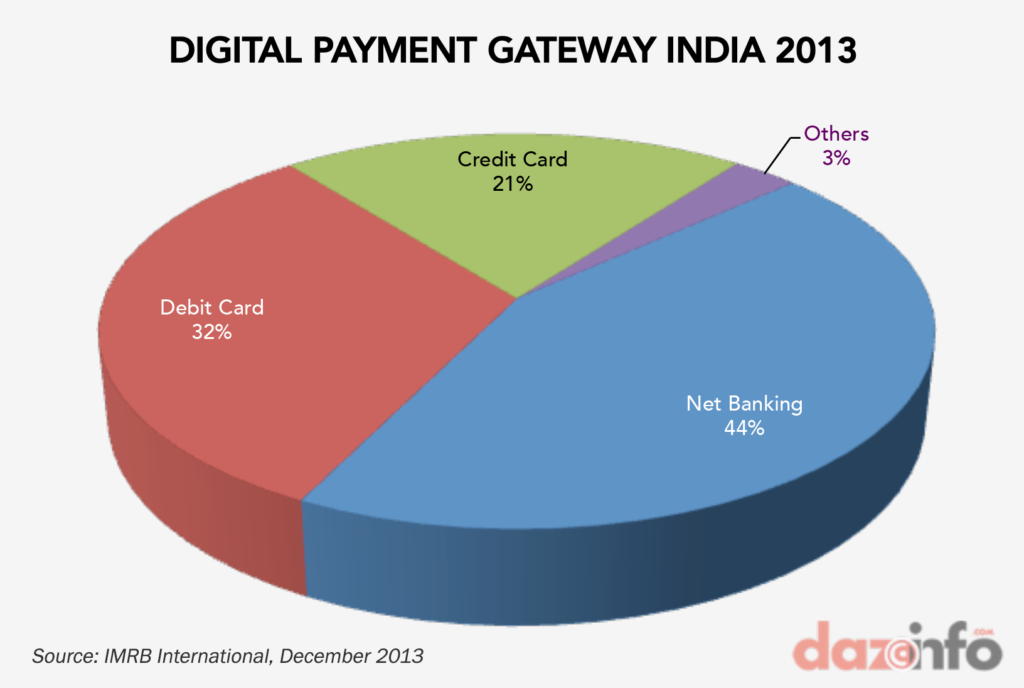 In accordance to the report that is constructed by IMRB International, Payment Council of India and Internet and Mobile Association of India on Digital Payments of India, country has gained a Compound Annual Growth Rate (CAGR) of 10 percent in digital payments since 2010 till 2013 year-end.
Payments on electronic media have increased because of explosive growth in Etailing sites, online Travel sites for tickets and accommodation in hotels and resorts, financial services for paying fees, rents and other needed transactions. These transactions are now done through internet to reduce time wastage. The transition modes mainly are through card transactions, mobile wallet, cash/ cash on delivery, transfers through net banking, but do not include remittance.
2013 marked 800 million transactions in India on electronic media. While the Net banking remained the most favored mode of payment among internet users in India, the report gave a good insight on increase in plastic money, which reached to 53% of total transactions. This includes both debit and credit cards and its clearly highlights that Debit Card transactions were preferred mode of payments among people over Credit Card. The reasons, though, remain unknown but proceeding volume on Credit cards reached to 21% as compared to 32% through Debit Card.
In 2013, operative industry for travelling acquired almost 58 per cent of electronic payment industry of India. The financial services took 23% digital payment industry and the rest 19% came from electronic retailing, digital downloads that include electronic books (e-books), movies, videos, applications, music and remainder came through real estate, matrimonial sites and Job portals.
Delhi, Mumbai, Chennai, and Kolkata gathered top positions in electronic payment industry and took a share of 60 percent of the digital payment market in India. Besides metros, 25% was the market share of Ahmedabad, Pune, Bangalore, and Hyderabad in electronic payments while just 15 percent came from townships and small-scale cities.
Market for digital payments in India is poised to grow on an exponential fast pace in next few years. Out of 1.3 billion population only 213 million users were on Internet by end of last year and less than 10% of this are buying things online. Various Cash Back, Gift Coupons and zero surcharge offers on Debit/Credit Cards are fueling the trend to use plastic money. Banks are equally doing their share of contribution by emphasizing on the use of plastic money to keep the maintenance of cash records and ATMs low.
The growth in digital payment industry will be mainly garnered through e-commerce market, which was valued $16 billion in 2013 and is estimated to grow to $56 billion by 2023. This domain will keep its pace famished, because 50 percent of Indian population is working professionals and belongs to 18-35 years of age group. This directly acts as push for ecommerce market in India as 90% of online shoppers are from this age group only.