Google Inc. (NASDAQ:GOOG) is struggling to retain its hold on Google Android OS, due to a variety of issues ranging from fragmentation, forked Android versions, and resistance from OEM's. The problem has now escalated further to a point where it could lose its default Google search status for all Android products. A lawsuit has been filed against the company for allegedly monopolizing the internet and mobile search market in the U.S. Though Google is likely to win the case, it clearly highlights the company's struggles of trying to control Android, at a crucial time when it dominates the worldwide OS market. During the company's Q1 financial report, investors expressed apprehensions of the company's future role in the advertising and search business.
Anti-Trust Case Hurls Several Allegations At Google
Google is currently facing a legal case in the U.S district of Northern California, for allegedly creating an illegal monopoly on internet and mobile search in the U.S. The company already has some agreements with smartphone vendors called Mobile Application Distribution Agreement (MADA), and it applies for all Android vendors. The complaint alleges that Google had forced distributors to set Google Search as the default search app, allowing it to maintain its control of the Internet and mobile search market. Interestingly, there is also a suggestion that if search queries went to Google's competitors their searches would become more effective, forcing Google to improve its process. Finally, there are claims that Google does not have the lawful right to force OEM's to preload the company's popular apps such as YouTube and Google Maps.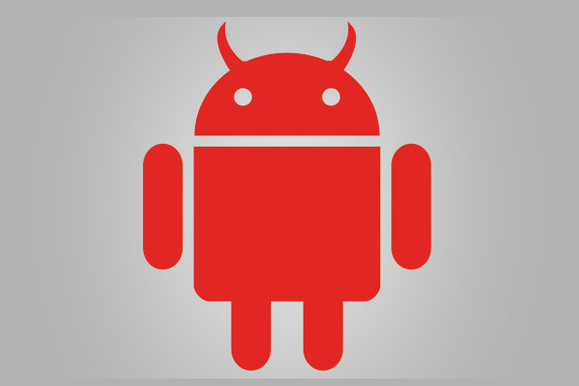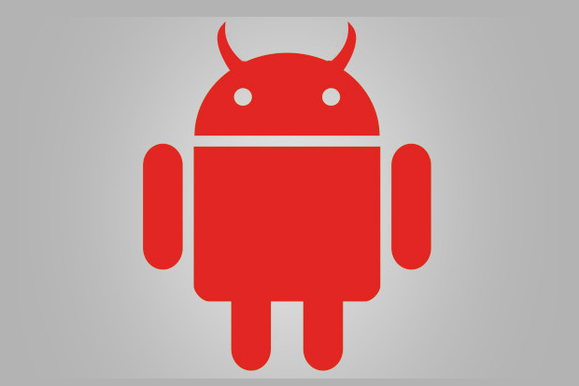 Android Is Under Threat From New Competitors And Forked Versions
Any further explosive growth for Android OS is unlikely, as rivals Microsoft Corporation (NASDAQ:MSFT) and Firefox plan to target the smartphone markets aggressively this year. The adoption rate for the developer's version of Windows 8.1 reached 3.1% in just three days after the launch, and a full release for all WP 8 devices is planned for June 2014. Meanwhile, Firefox plans to launch a Smartphone powered by Firefox OS with a jaw dropping price tag of US$25 in emerging markets.
New rivals are challenging Android's domination, and Google's own OS is increasingly being forked as well. The Android OS is a Linux based application, which allows others to conduct modifications, for their own personal use. Amazon.com Inc. (NASDAQ:AMZN) already runs a forked version of Android named Fire OS, and Nokia Corporation (ADR) (NYSE:NOK) has taken the same approach for its Nokia X range of smartphones recently. According to ABI research, 252 million Android handsets were shipped in Q4 2013, and almost a third of those run on forked versions. Shipments of forked Android devices rose by 137% between Q4 2012 and Q4 2013, and are mostly being used in biggest mobile market India and China. The rapid emergence of forked Android is a major blow to Google, as it loses revenue from its Play Store and Search services.
Worldwide Android Adoption: 80% Smartphone Market
Android OS is the most dominant OS globally, with almost 80% of the smartphone OS market share, and 62% of the tablet OS market share in 2013. The latest version of Android named Kitkat grew by 37% in April 2014, to reach adoption rates of 8.5% six months after its release. Jelly Bean, the earlier version of Android launched in 2012, is still the most widely used Android OS. Nearly 61% of Android products run on all three versions of Jelly bean. The three-year old Gingerbread, is still booting on 15% of Android devices. In Contrast, Apple Inc. (NASDAQ:AAPL) latest iOS 7 had a massive adoption rate of 88%, with just 10% of users using the earlier version of iOS 6. Fragmentation issues continue to haunt Android, as the new OS updates are rolled out slowly, first to each OEM individually and then finally through to the various devices. Developers remain discouraged from developing applications for Android owning to the fragmentation issues.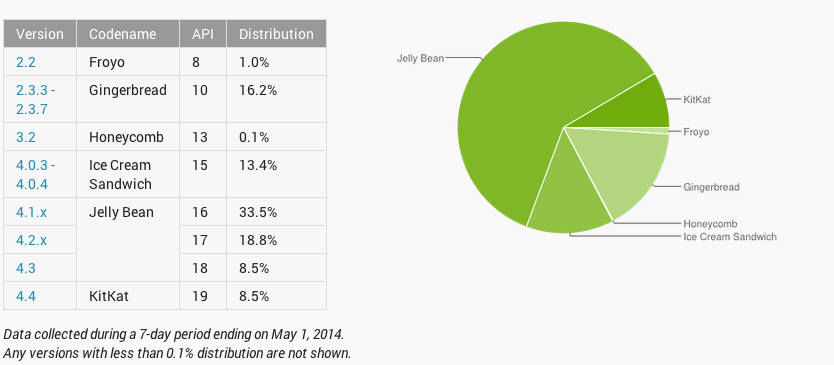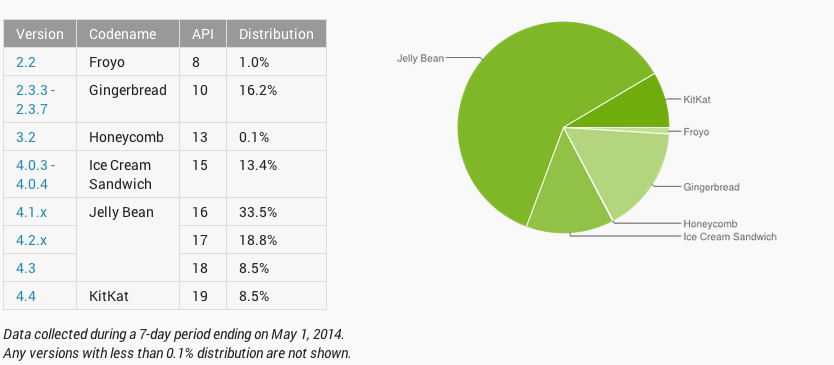 How Will Google Reign In Android OS?
Whether the judgment is in Google's favor or not, this will most likely be the last straw for the company. It can not possibly risk losing its default search engine status on massively adopted Android, which had controlled 50% of the mobile advertising market worldwide in 2013. Challenging Google's mobile advertising business might bring more revenue dollars to Facebook Inc. (NASDAQ:FB), which is aggressively promoting more applications for mobile.
Despite a massive market share, the Android OS is increasingly being abused on all fronts. Google needs to take few immediate steps to make sure that the OS continues to stay within its power. Google's top secret project named Android Silver is supposedly an attempt to tackle the fragmentation challenge and OS customisation issue by OEM's with one stroke. Google will reportedly stop the production of Nexus devices to focus on new Android silver devices, which will feature the latest stock Android OS.
By offering the Android OS to the world for free Google could not have possibly foreseen so many challenges. Android's market share is unlikely to be disturbed for several years, but Google is simply not generating enough profits from app sales and search advertising to keep investors happy. The company cannot stop forked versions of Android from releasing, but for now, the best it can do is to present its own stock Android as a far more attractive option than all other variations.