Google Inc. (NASDAQ:GOOG) may be lagging behind Apple Inc. (NASDAQ:AAPL) in mobile app revenue, but the explosive adoption of Android by smartphone vendors and users have made the platform the first choice of mobile advertisers. The advent of smartphones and tablets along with the availability of cheaper and faster data connections have enabled consumers to move from desktops to mobiles, further adding mobile only consumers from developing markets like India and Brazil. Even online advertisers are now forced to move from desktop to mobile platforms for achieving a wider net, with mobile web based or in-app advertisements.
Google, a majority of whose revenue comes from online advertisements, predicted this change long back and invested heavily in moving towards mobile advertising platforms with the help of the Android operating system. Google was one of the first players in the market to properly understand and target the smartphone platform for mobile advertisements. Google used the Android operating system to good effect by deciding not to earn through hardware but to secure their revenue sources for the future. Recently, we reported how in-app advertising was taking mobile app development by storm. In this post, we analyse the Q1 2014 data from Opera Media Works to determine the state of mobile advertising in general.
Android Becomes The Leading Destination For Mobile Advertisers In Terms Of Market Reach
Apple used to mock Android stating that even with such a huge lead in sales, web traffic share of Android is nowhere close to that of Apple devices. Till last quarter, iOS was the most attractive platform for mobile advertisers but according to a latest report from Opera Media Works, Android with 42.83% traffic share has now defeated iOS (38.17%) as the largest platform for mobile advertisement. Most of this increase comes at the expense of Blackberry and Symbian platforms. But Android still has to improve in terms of the revenue share when compared to iOS. Apple's mobile platform still captures more than half of the worldwide mobile advertising revenue share.
Samsung Still Leads The Pack Of Android Smartphone & Tablet Brands


But there is competition inside the Android ecosystem itself. No matter how many new brands start challenging Samsung, it is way ahead of any other Android smartphone brands. Samsung's Android devices account for 60.22% of Android ad traffic. LG stood a distant 11.11% while Motorola, HTC and ZTE collectively form not more than 12% of the total ad impressions in Q1, 2014. This goes on to give us an idea of the huge effect Samsung's presence has on the mobile devices market.
India Becomes The Second Largest Market In Terms Of Mobile Ad Traffic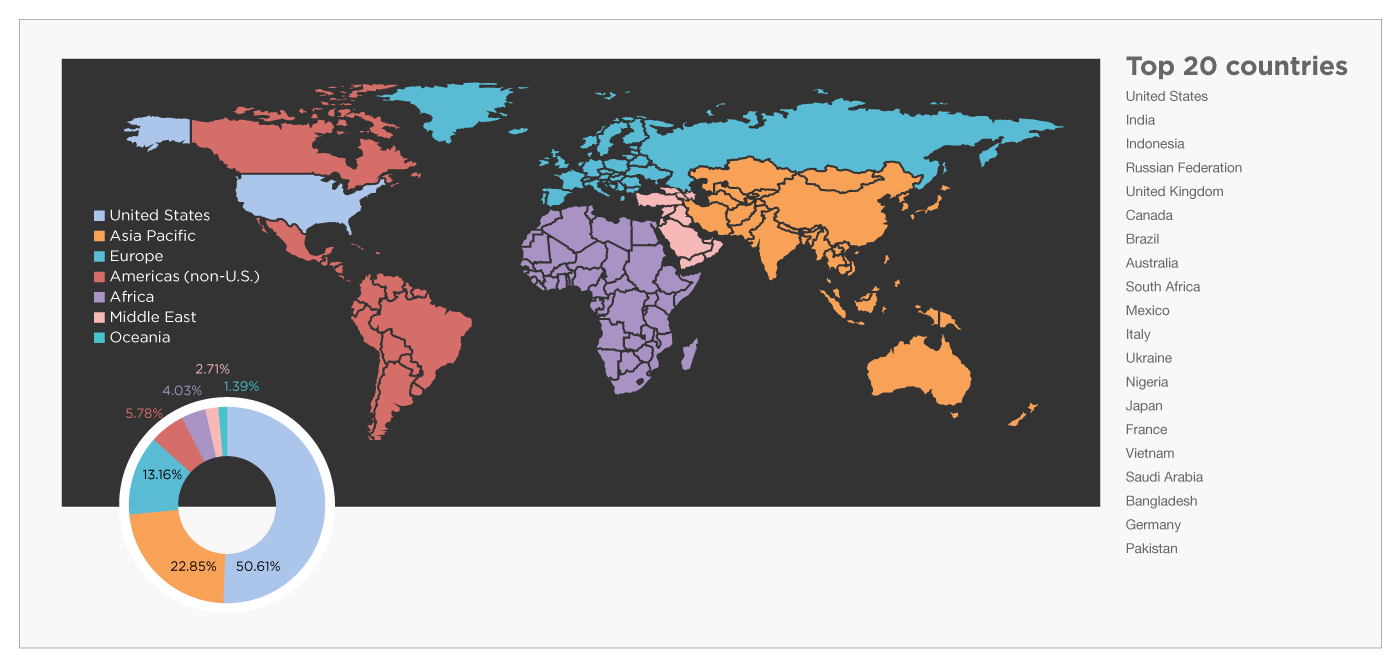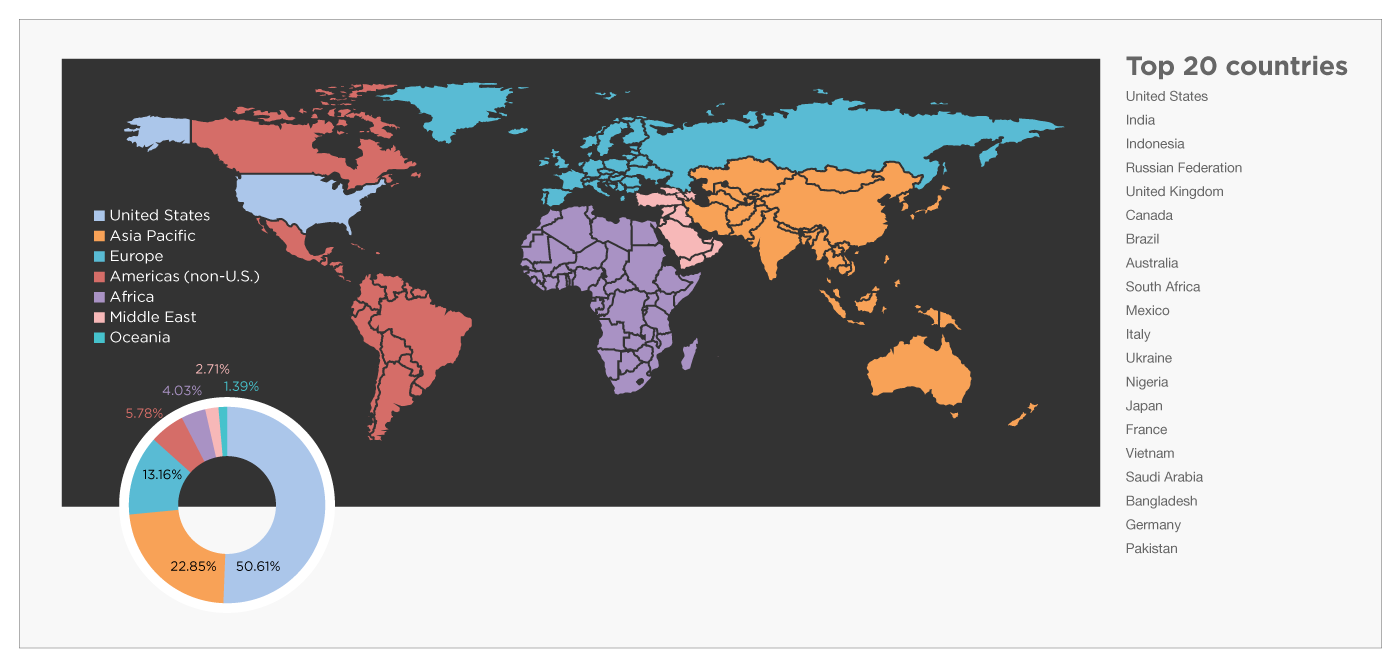 The pace with which the Asian market is growing in terms of mobile ad traffic explains the boom in the Asian mobile phone market (especially China and India). Last quarter, Asia overtook Europe as the second largest market for ad traffic. Although US contributes to more than half of the mobile ad traffic as well as revenue on the Opera Media Works ad platform, India stands as the second largest country in terms of mobile ad traffic. A majority of ad impressions can be attributed to the success of social media apps and services. Although in terms of mobile ad revenue, arts & entertainment apps stand out along with business related apps and finance/investment related apps. Revenue from such apps is much higher than that of social apps, music apps or news related apps.
As such, Google's strategy has worked and recently even Facebook has launched its own a mobile ad network which will help them in re-targeting users across apps. But we have to see how Facebook's strategy turns out and if they can re-target users across platforms and compete with their rivals Google who basically hold complete control over the Android ecosystem.