If you are on Twitter Inc. (NASDAQ:TWTR), how many times in a day could you tweet with the best of your energy and effort? Probably forty fifty or 100 times! You must be a tweetoholic and may be sitting on greater number of tweets, but all your numbers would be crushed when you compare yourself with the guy from Japan who has sent more than 37 million tweets since first joining the micro-blogging site on August 9, 2009.
If you do a simple math, you reach to an outrageous 22,152 tweets a day, dig a bit deeper and it works out to a 923 tweets each hour and you must be Gustav Graves, who never used to sleep, from the movie Die Another Day.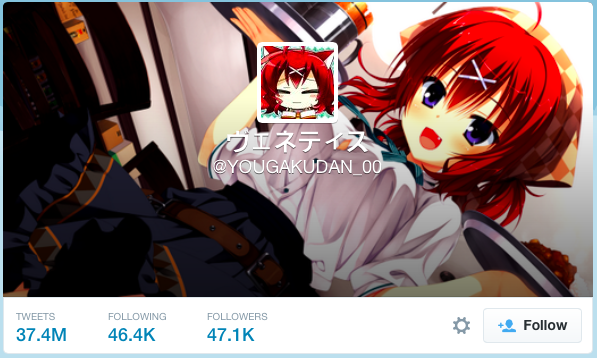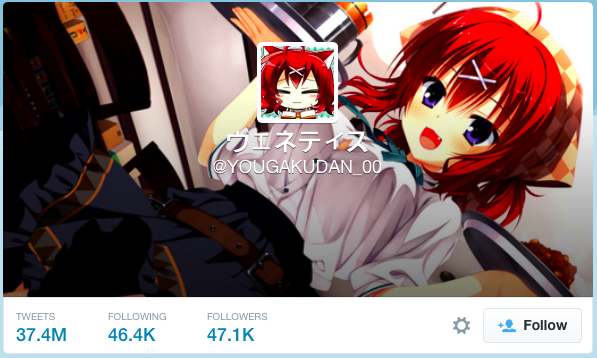 The profile, @YOUGAKUDAN_00, has sent 37.4 million tweets till now and tweets in Japanese.  Interestingly, this is not the first time when this Twitter profile has come into limelight. A year back, the profile was sending more than 25,000 tweets each day but in the last one year it is slowing down. Definitely, for a person who is 'bound' to tweet for nearly 1000 times each hour, he must be a very busy man. Finding content, framing it with a few hashtags and tweeting it consume at least 5 to 10 seconds but this twitter profile is breaking all records by doing all of that within a mere 3.6 seconds. Amazing!
For those who may be thinking that the profile is possible a pseudo account, be ready to face disappointment. Indeed, the account owner of Twitter profile @YOUGAKUDAN_00 appears to be a real person. Previously, though, everything was automated using various bots and tools but now it seems like it's all organic.
But there is something more interesting to chew upon here. @YOUGAKUDAN_00 has always had tens of thousands of followers but as of now it has 47,100 followers. That means each one of his follower is receiving 22,000 updates from him alone. Considering most twitter users are on mobile, to find a tweet from someone other than @YOUGAKUDAN_007 would apparently be a daunting task for each of the followers. And if a few of them have left the push notification on, one could only imagine how many times his phone would be ringing and how long the battery would last each day.