Apple Inc. (NASDAQ:AAPL) iPhone made up 51% of the mobile network traffic last year, with iOS users recording an average of 133 kilobytes per session. Google Inc. (NASDAQ:GOOGL) Android OS came in second behind Apple's iOS for the second consecutive year, grabbing 30 % share of the network traffic, while its users consumed 78 kilobytes per session. Samsung Electronics Co.Ltd. (KRX:005930) controlled 22% of the network traffic in 2013, while  BlackBerry Ltd. (NASDAQ:BBRY) traffic share dropped from 17% to 10% and its users consumed just 28 kilobytes per session. The annual State of The Radio Access Network (RAN) 2014 report by Amdocs Research, analyzed 4 million voice and data connections from more than 100,000 mobile devices globally, throughout 2013. The findings, highlight the urgency for mobile service providers to scale up their mobile networks to improve network performance and quality.
Rebecca Prudhomme, Vice President of Product and Solutions Marketing at Amdocs, urged carriers to speed up the shift to LTE to cope with demand:
"The research shows that the move to LTE/ 4G provides an opportunity to improve the customer experience without exponentially increasing data demand. Service providers need to address this challenge by implementing planning and optimization solutions to manage an increasingly active subscriber base that not only wants to consume data but produce and share it in real-time."
The Key Takeaways Of The Report Are:
The share of network traffic from data had grown to 98%, an increase from 90% in 2012.
Carriers are struggling to cope with data traffic as there was a 68% increase in blocked data sessions in 2013, and the number of dropped voice calls increased by 121%. In the most stressed locations, call failure rates reached 17%.
Data downloads and uploads grew by 111%, while indoor connections grew by 33%.
New devices released in 2013 consumed seven times more data than those from 2009 and a 40% increase from those devices launched in 2012.
Overall data traffic from voice calls increased by 16%, while indoor voice traffic increased by 30%.
Smartphones contributed to 94% of the mobile data traffic, despite consuming just five megabytes of data per hour. Tablet users used 12 MB per hour, while wireless dongles (3G and 4G) consumed 46 MB per hour.
Explosive Increase In Mobile Data Traffic
The worldwide shipment of smartphones exceeded those of feature phones for the first time in 2013. Nearly one billion smartphones were shipped, and the number of smartphone users is expected to reach 1.75 billion by 2014. By 2017, it's expected that half of the mobile users globally, will use smartphones. The increased penetration has also swelled internet usage, as 1.91 billion users were using their mobile phones for internet in 2013. It has also been estimated that by 2018, there will be seven billion mobile broadband subscribers.
According to the report, data consumed 98% of the network traffic in 2013, an increase from 90% in 2012. Last year was the busiest year for mobile network, with some areas carrying up to 100 GB of data per day. Downloads and uploads grew by 111% and in mature markets where smartphone penetration is almost 80%, network traffic doubled in 2013, due to a 41% increase in connections. This phenomenal increase in data usage illustrates the challenges faced by service providers to improve RAN or Radio Access Network. This is basically part of the network that connects each individual's handset to the nearest base station and the most important part of  the mobile operator's infrastructure.
RAN Unable To Cope With Increased  Demand
The quality of the connectivity delivered by the RAN varies by location and time of day. It is controlled by interaction of subscriber demand and network configuration. This is where subscribers face various issues, ranging from dropped calls to variable data speeds. Analyzing this information is key to understanding the needs of the subscriber, usage patterns, levels of demand and the impact of new handsets. With subscriber rates growing at 30% annually, the performance of RAN is critical to customer satisfaction.
The data shows an increasingly stressed RAN. Call failure rates increased by 50% between 2012 and 2013 and the number of dropped calls have doubled Y-O-Y since 2009. The number of blocked data sessions grew by 68%, while the number of dropped voice calls also increased by a whopping 121%. The main challenges remains local, as 25% of locations contributed to 80% of failure rates in 2013. In geographic hot spots such as transport hubs, business districts and universities, networks failed to cope with an increased demand. In India, it is estimated that there will be  264 million smartphone users by 2016, but 3G networks are already struggling, as 89% of users reportedly experienced video stalling.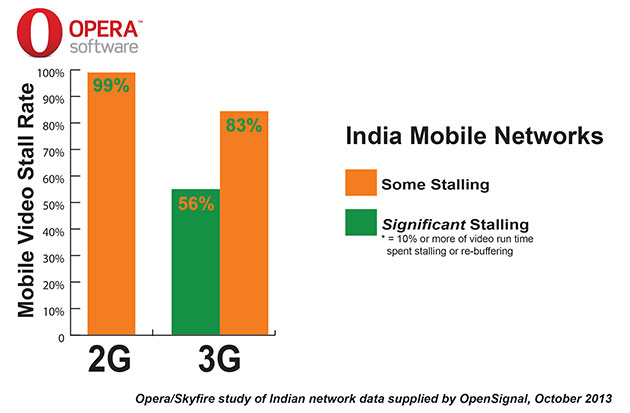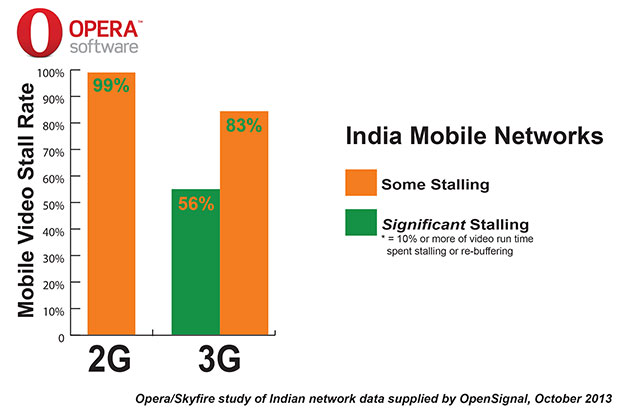 Handsets Becoming Increasingly Data Hungry
The biggest increase in pressure on RAN is being caused by handheld devices. Each generation of smartphones adds 40% additional network traffic, with iPhone and Samsung devices taking 7 of the top 10 spots among the most data hungry devices on networks. As of Q4 2013, Samsung had 28.8% of the global market share of devices, while Apple had 17.9%. Several handsets which were analyzed, showed voice and drop rates of 2% or more. According to European data traffic, as of October 2013, the iPhone 5 displaced the iPhone 4s  from its top spot a year earlier, by accounting for 27.8% of data traffic. The dominance of iPhone could be attributed to the emergence of 4G LTE, in several developed countries such as USA and Europe, where Apple has a significant market share.
The level to which each customer was affected often depended on their choice of handset. Every generation of smartphones demands more data and mobile operators need to understand the usage patterns on their networks to give the best quality on performance. Tablets and Dongle devices still constitute only a tiny percentage of total usage, but the arrival of LTE is bound to increase uptake and push more data across RAN.
The Emergence Of LTE And SON
Several mobile operators continue to introduce LTE to improve data capacity. According to the report, the time needed to set up an LTE connection is half that of 3G. This experience will be similar to home broadband and will rapidly improve customer experience. Despite increased data consumption from LTE, subscribers hadn't used mobile data in any new ways,  such as increased video streaming or indicating usage patterns similar to 3G networks. The LTE network is also not perfect as of yet, due to tethering issues.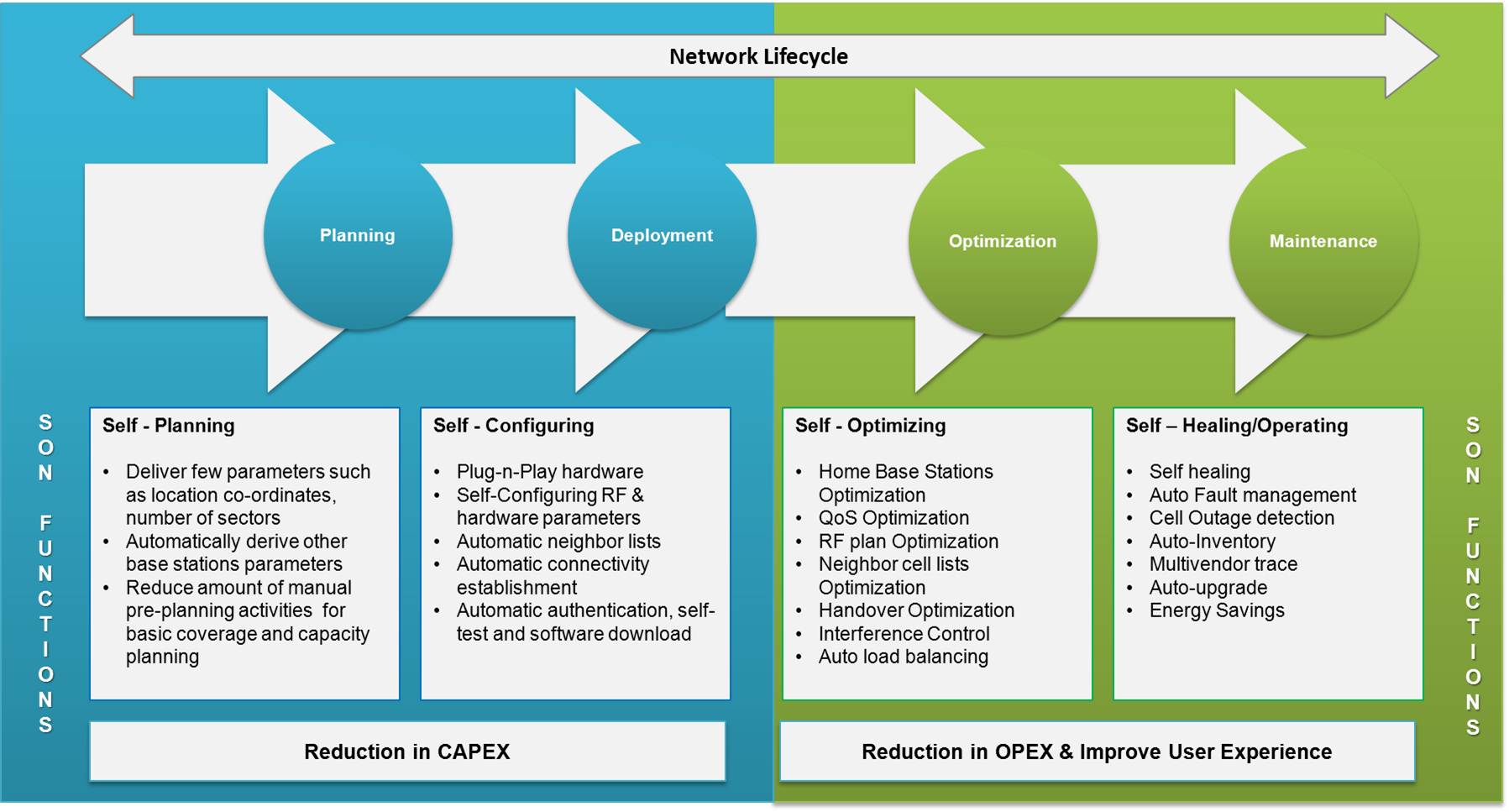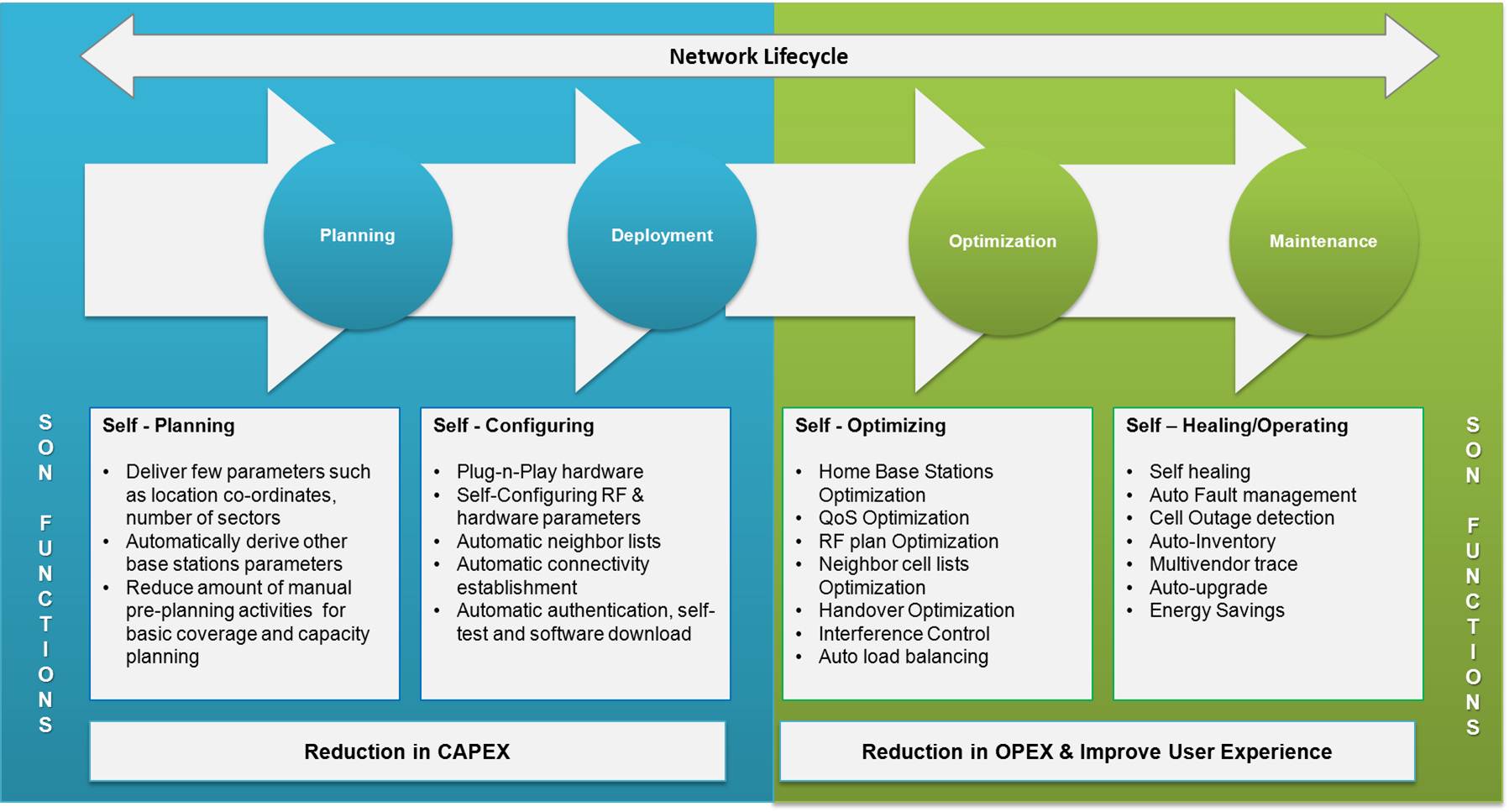 Real-time reporting about dropped calls and data sessions will provide operators the chance to understand customer needs and mobile device limitations. The emergence of new technologies such as Self-Optimizing Networks (SON), will allow carriers to implement optimization strategies to solve the challenges of RAN on LTE and endure the next generation of smartphones and tablets.