In this fast paced age, smartphones have gained an almost indispensable status among their users. And yet all the smartphones out there in the markets are made on the basis and preferences of the entire consumer base instead of being consumer specific. You essentially get a device that is built up keeping in mind the needs of many of people and not a single consumer. But what if you would have had complete control and say over the specifications and features of your smartphone?  Imagine the possibilities if you could design your smartphone inside-out in such a way that it would be tailor-made just for you and nobody else. Sounds far-fetched, doesn't it? Well, the folks at Google Inc. (NASDAQ : GOOG) ATAP (Advanced Technology and Projects) Labs want to give you just that!
After ambitiously innovative projects such as a driverless car, Project Loon, Google Glass, smart lenses that can monitor glucose levels in the wearer's body and Project Tango, the latest from the ATAP Labs has been christened as Project Ara.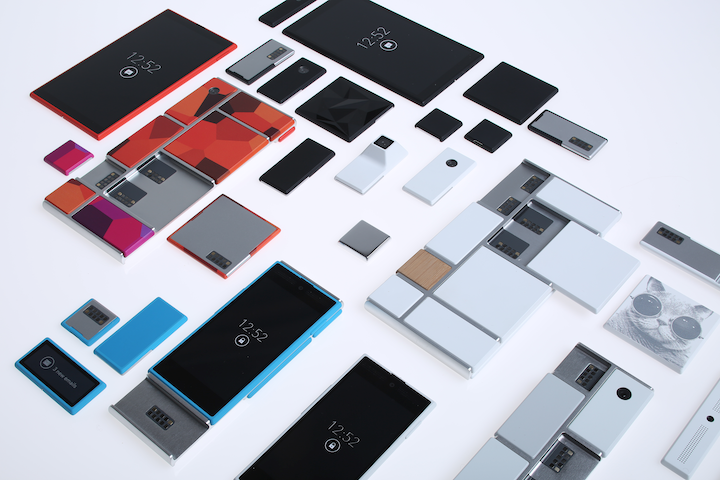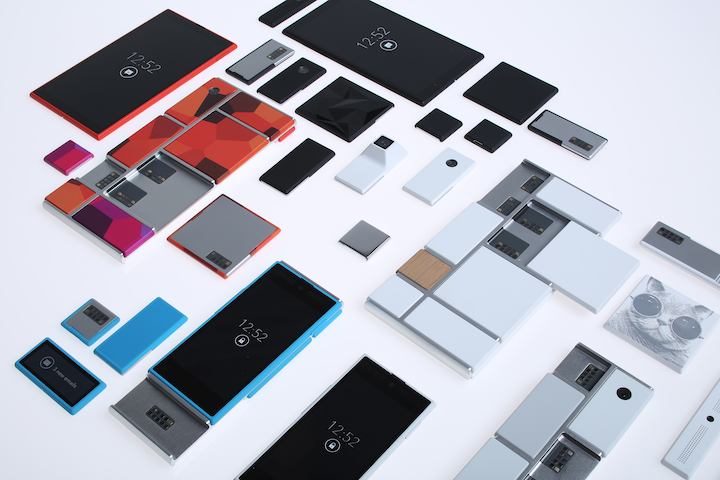 Project Ara is Google's take on developing a complete modular smartphone. Simply put, a module is an independent, standardised unit that is used as a component in a more complex structure. So this means that the concept of a modular smartphone is one, which will allow the user to select modules or components of his/her choice and virtually construct an aspiring smartphone. The modules could include anything from the display to the camera and everything else in between. All these modules will latch on to a structural frame in order to be functional.  At the helm of Project Ara are two people who've come to Google from DARPA (US Defense Advanced Research Agency). Regina Dugan heads the ATAP group and Paul Ermenko is the chief developer for this Project.
Let's take a closer look at the details of Project Ara:
Ara will have a Google branded endoskeleton but the rest of the components (modules) will be licensed out to third-party manufacturers.
The endoskeleton will be available in three different size configurations – Mini (between 4.0 – 4.5 inches), Medium (4.5 – 5.0 inches) and Jumbo (5.0 inches and beyond).
The endoskeleton is basically an aluminium frame that is rigged with bare essentials such as networking circuits and a low-power battery just so that the modules when latched on to it are functional from the word, "Go". Everything else will be added to the device in the form of different modules.  The functioning of this system is somewhat similar to that of the expansion slots on a PC's motherboard.
The medium-sized endoskeleton contains slots for up-to 10 different modules on itself.
The developers at ATAP want to give the Ara hot-swappable capabilities with regard to swapping of modules. This means that the device need not be turned off to attach, remove or swap a module.
Google plans to launch the entry-level variant of the Ara at $50 and it will be a Wi-Fi only device. Users can upgrade it subsequently by adding more modules of their choice and preference.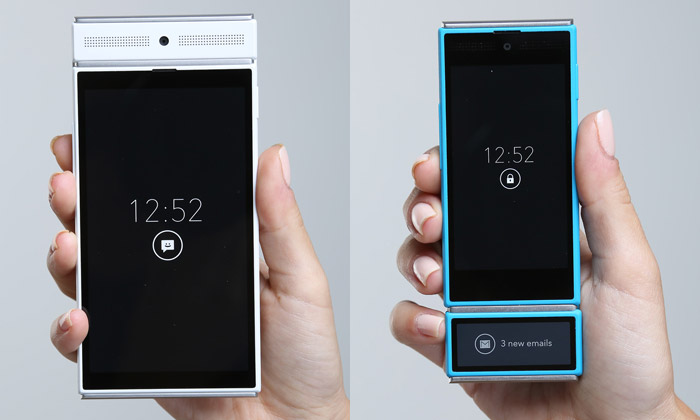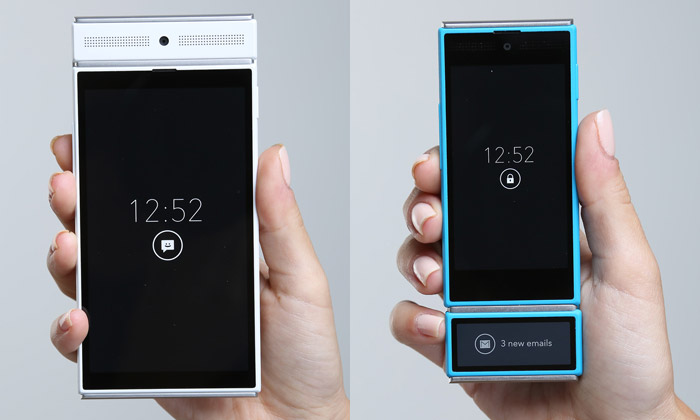 The concept of a modular electronic device isn't entirely new. In the past, there have been a several attempts at making modular devices successful. The Handspirng Springboard was one of the very first of such examples. Released in the year 1999, this was basically a PDA that had a slot on its rear which could house different modules that would expand its capabilities. Some of the modules included a camera, expandable memory, GPS and modem.
Then in the year 2008, there was Modu. This was a handset that could be slipped into different modules such as a QWERTY keyboard and a camera and very recently (during this year's CES); ZTE also showcased a modular concept Smartphone known as the Eco-Mobius.
But perhaps the most memorable and recognizable concept of a modular Smartphone came in the form of Phonebloks. Sometime during last September, Dave Hakkens from the Netherlands posted a video about his concept of a modular device and called it Phonebloks. This concept gained a lot of positive feedback and has also been the most feasible concept of a modular device thus far. It'll be interesting to note that the Phonebloks site has been transformed into an online forum where people can discuss and come up with their own ideas concerning modular smartphones or in other words, Project Ara.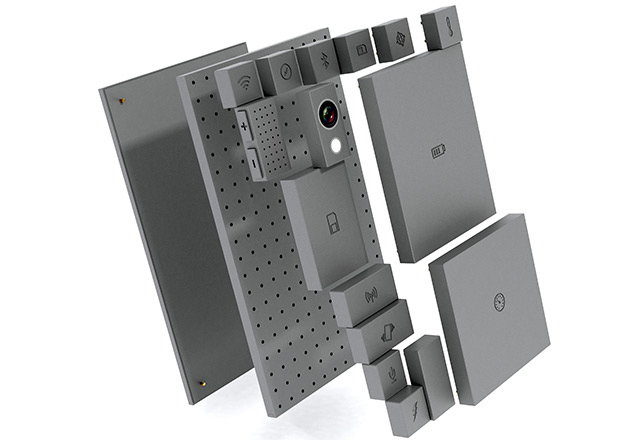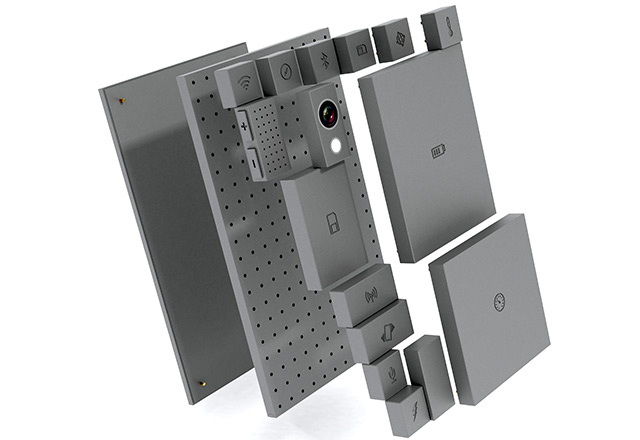 While the future may seem to be very promising for Project Ara, there are still a lot of detractors who've been raising a number of concerns about the real world feasibility of such endeavours. One begins to wonder, how will multiple number of modules be held on firmly to the frame of the device? Will the addition of modules push the size of the device to gigantic proportions? What about the aesthetics of a device of this kind? Will it look like a set of LEGO blocks crammed together? What steps will the prime company (Google in this case) and various other third parties building modules take in order to curtail the costs?
For everything that the Ara is worth, these lingering questions will always be at the back of skeptics' minds. One begins to wonder what steps Google will be taking in order to ensure that the price of the base variant sticks to the $50 dollar mark. The prototype version of this phone is still yet to pass the FCC's (US Federal Communications Commission) regulatory and standardisation tests.
Project Ara intends to refute such claims and concerns, and then do some more. The Ara team started work on this Project a little over a year ago and they're close to finishing up a working prototype that will be showcased in a few weeks time. The plan is to release a commercial version in the first quarter of next year. Considering Hakkens' statement when he said that something of this sort would take ten or twenty years, this is indeed an ambitious path that the team has decided to tread on. Google is planning to release the first batch of Ara MDKs (Module Developers Kits) during the first Ara Developers Conference that is scheduled to be held on the 15th and 16th of April, 2014. There will be a total of three such conferences throughout this year and each of them will see a release of the Ara MDKs to select personalities and institutions. You can also get involved in the Ara development process by joining the Ara Scout Program.
As far as durability concerns go, the modules used on Ara will be firmly secured on to the endoskeleton. The ones on the front will be latched on to the endo and the ones at the rear will be secured in place by using electro-permanent magnets. For both cases, there will be an app to lock everything in place. When the modules are locked into place on the endoskeleton, the phone will be 9.7 mm thick. At the most it could go to a thickness of 10.0 mm if higher capacity batteries are to be incorporated. Comparatively, the thickness of the iPhone 5S is 7.6 mm, the Galaxy S5 8.1 mm and the HTC One 9.3 mm.
This project has met with significant success because Google decided to partner-in with a number of individuals, developers, organizations and universities. Some have been associated with this for short-term periods whereas others are in for the long run. One such developer is NK Labs. Its founders, Seth Newburg and Ara Knaian are over-seeing the electrical, mechanical and software engineering departments of Project Ara. Their goal is to make this project a reality. Interestingly, Project Ara is named after Ara Knaian. Another important partner with Google in this endeavour is 3D printing equipment major, 3D Systems. 3D systems is developing a state-of-the-art, high speed 3D printer that will be used to make enclosures for modules to be used in the Ara. To tackle the aesthetical issues, 3D Systems' will also be able to print consumer specific, 600-dpi images on the module enclosures made out of different materials. This will be user swappable as well. In the future, critical components such as the antenna circuitry of the Ara will be 'printed out' by means of the 3D printer from 3D Systems.
Regarding the sales and distribution of this smartphone, Google envisions a three-point plan. The first being a partnership with convenience stores to sell the basic $50 version of the Ara. This version will come with an app that will allow consumers to start the customisation process. Apart from this, consumers can also procure the Ara by using the customizing/configuring app on a friend's Ara and thereby ordering it. And the most innovative method of getting an Ara will be through the mobile kiosks that Google is specifically designing for this purpose. The kiosks will be highly mobile owing to their industry standard shipping container sizes. They will be smart kiosks that can be sent to any geographical location all over the world. These kiosks will be able to help buyers configure and select the right Ara phone for themselves based upon information garnered from bio-metric sensors and by tracking their social media activity (upon the user's consent only).
All said and done, developmental projects like Project Ara and Project Tango by Google are doing their fair bit at ushering us into a new era of smartphones and their utilities. The winds of change are blowing and we're witnessing a paradigm shift. A paradigm shift in the kind of perception we nurture about our smartphones. The days when consumers are forced to choose a smartphone from the slew of options available in the markets may very soon be history. If the future is to be believed then there'll be options and avenues to design your own smartphone (and subsequently other electronic devices) as per your needs, requirements and tastes instead of being handed-down products made with everybody in mind. The concept of modularity is a very interesting one. It seems to be very promising and is full of potential despite the pitfalls. Think of how much of a reduction will be there in terms of electronic waste generation when users will be replacing only the outdated component (module) of their device and not the entire device itself.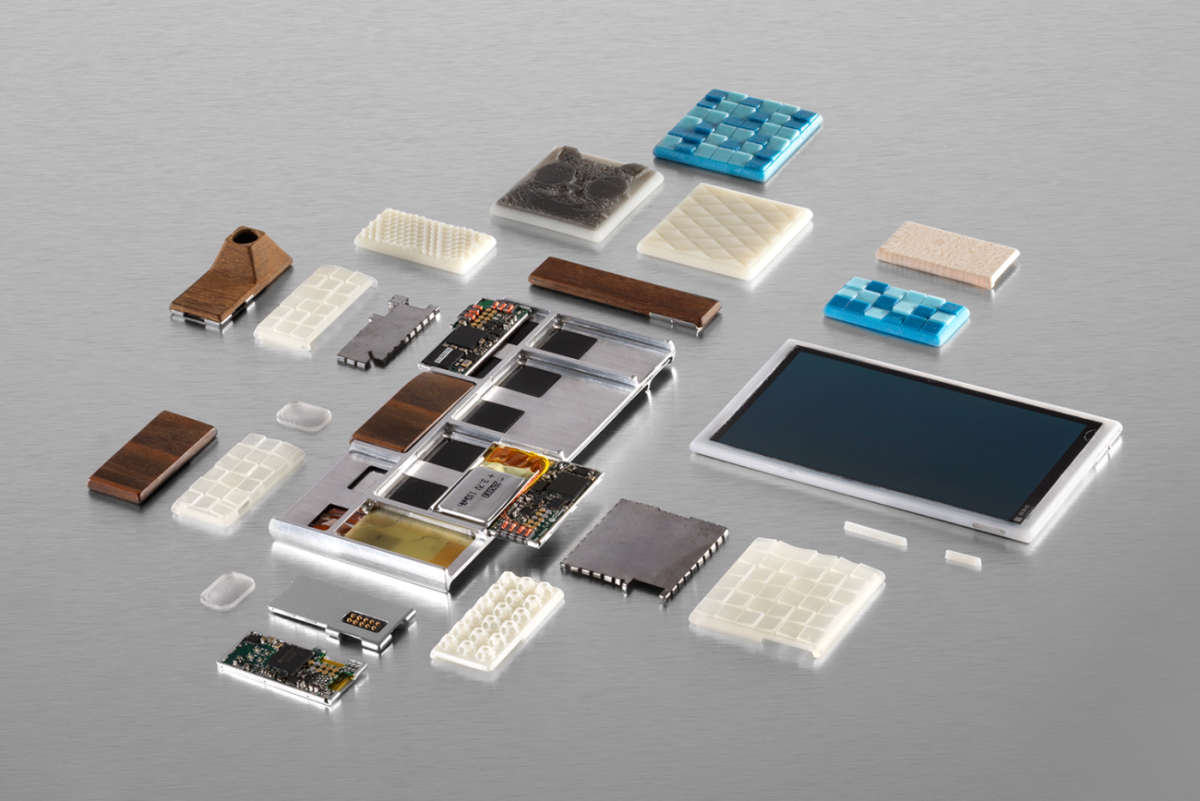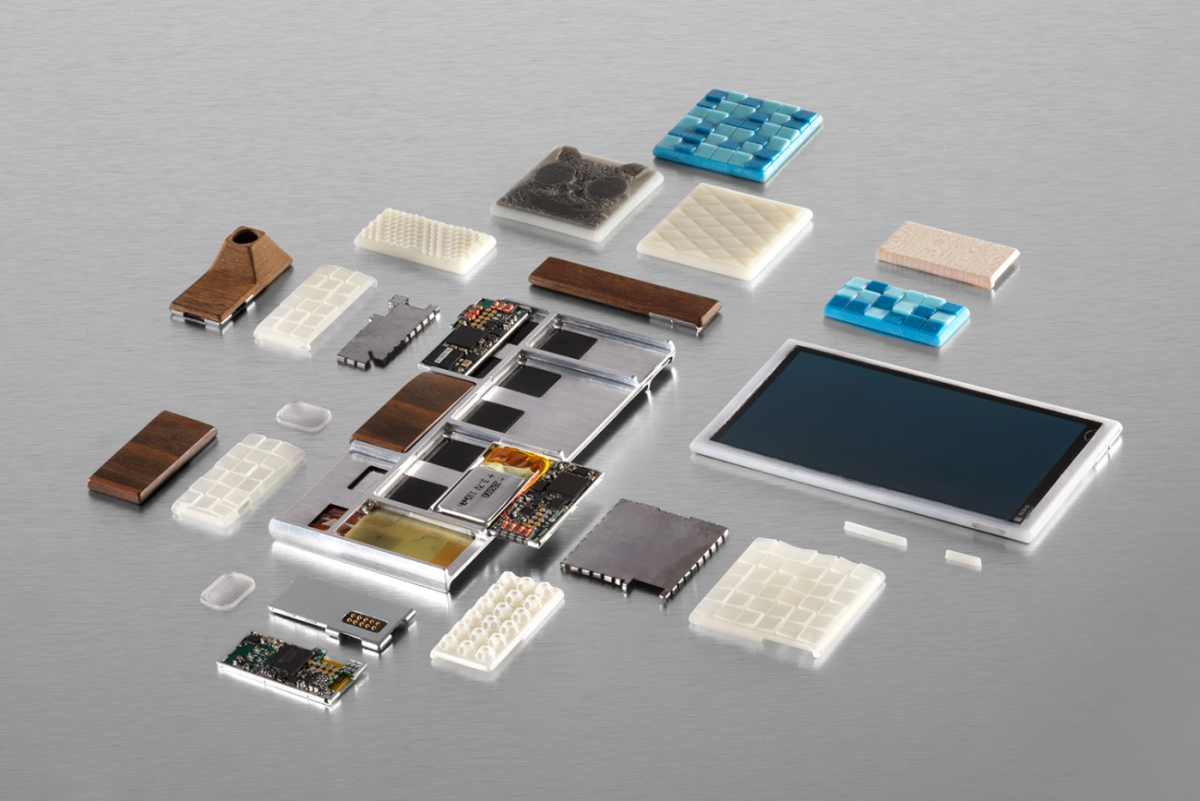 Exclusivity is one of the key areas of focus for both manufacturers and consumers alike these days. And while consumers seek out for more and more exclusive devices, manufacturers are toiling long and hard to provide such options for them. The Motorola Moto X testifies to this for the aesthetics of this smartphone are fully customisable. With Project Ara, Google aims to give the user control over both the aesthetics and hardware of the smartphone. No wonder it is being called as a smartphone that's designed exclusively for 6 billion people.
For those who are really impassioned to see the Future of Smartphone in action, here is the video, released quite recently, showcasing prototype model of Ara phone by Paul Eremenko from Google ATAP.
https://www.youtube.com/watch?v=T6BHJspyh6s
April 04, 2014:
Here is a new video released by Google on Project Ara. In the video Google has showcased an early prototype of the main module, the Endo, into which all other components will be inserted.