Even though they popularised the term '4 Screen Strategy' couple of years ago,
Sony Corporation (ADR)
(
NYSE:SNE
) understood the fall of PC business and sold off its VAIO business unit to
Lenovo Group Limited (ADR)
(
OTCMKTS:LNVGY
). As we 
reported earlier
  they are now focussing on 3 screens – Smartphone, tablet and 4K TVs. While seeking to improve against its more powerful competitors, Sony launched its flagship Smartphone – the 
Xperia Z2
.
This was to counter the upcoming Samsung Galaxy S5 and the HTC One 2014. This was just after 6 months of releasing the Xperia Z1. When every other Smartphone brand including
Apple Inc.
(
NASDAQ:AAPL
) are following the annual upgrade cycle for its flagship devices, Sony has brought this rate down to just 6 months. Will this help Sony or offend its existing consumers?
Sony's Counter Attack On Samsung's Dual Flagship Strategy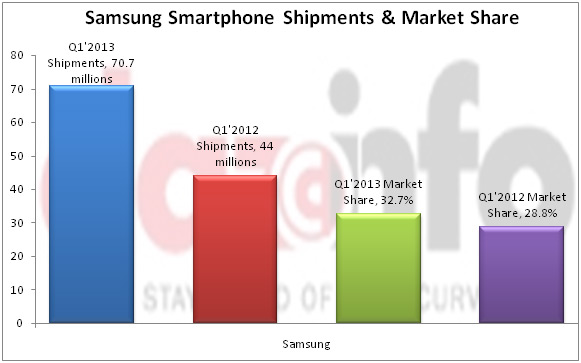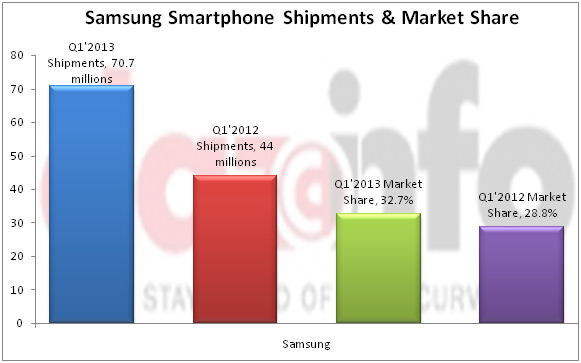 First Samsung and now Apple, both have worked to create two worthy Smartphones every year.
Samsung Group
(
KRX:005930
) started this with the release of Galaxy Note which was pricier than its original flagship, Galaxy S2 and sold in equally astounding numbers. The same was repeated in the next couple of years with the 
Galaxy Note 2 and Galaxy Note 3.
  What this did to Samsung was – it always kept Samsung in the limelight, be it due to leaks corresponding to these devices, launch events, reviews or sales numbers. Basically, the Galaxy Note series Smartphones are slightly upgraded versions of Galaxy S series device with an S-Pen for the people who like it. Samsung usually releases the Note series Smartphone 4-6 months after releasing the Galaxy S series flagship. Apple tried this with
the iPhone 5C last year
but failed due to different intentions. Sony tried this a couple of times with the Xperia Z Ultra and the Xperia Z1 Compact but didn't get as much traction as they expected even after great reviews of Z1 Compact by all the known experts. Only then Sony tried releasing an actual upgrade to flagship Smartphones instead of mini or max versions.
Sony's Smartphone & Tablet Line-Up Is Clean & Clear
This comparison will show you why Sony's Smartphone line-up feels more thought out and clearer than that of Samsung. As opposed to Samsung's Smartphone line-up and strategies related to them, Sony has a lot simpler and straight forward Smartphone and tablet line-up. Samsung simply offers too many options to the buyers which confuses them.
| | | |
| --- | --- | --- |
| | Samsung | Sony |
| Flagship | Samsung Galaxy S5 | Sony Xperia Z2 |
| Flagship Mini | Samsung Galaxy S4 Mini | Sony Xperia Z1 Compact |
| Phablet (High End) | Samsung Galaxy Note 3 | Sony Xperia Z Ultra |
| Phablet (Mid Range) | Samsung Galaxy Grand 2, Samsung Galaxy Mega 5.8, Samsung Galaxy Mega 6.3 | Sony Xperia T2 Ultra, Sony Xperia C |
| Dual SIM (Mid Range) | Samsung Galaxy Grand 2, Samsung Galaxy Mega 5.8, Samsung Galaxy Mega 6.3, Samsung Galaxy S4 Mini, Samsung Galaxy Grand, Samsung Galaxy Grand Neo, Samsung Galaxy Grand Quattro, Samsung Galaxy Core | Sony Xperia C, Sony Xperia M2 Dual, Sony Xperia M Dual |
| Dual SIM (Entry Level) | Samsung Galaxy Ace Duos, Samsung Galaxy S Duos 2, Samsung Galaxy Music, Samsung Galaxy Trend, Samsung Galaxy Young, Samsung Galaxy Star | Sony Xperia E1 Dual, Sony Xperia E Dual, Sony Xperia Tipo Dual |
| Tablet PC (High End) | Samsung Galaxy Note Pro 12.2, Samsung Galaxy Tab Pro 10.1, Samsung Galaxy Note 10.1, Samsung Galaxy Tab Pro 8.4 | Sony Xperia Tablet Z2 |
| Smart Watch | Samsung Galaxy Gear, Samsung Gear | Sony Xperia Smartwatch 2 |
| Fitness Tracker | Samsung Gear 2, Samsung Gear Fit | Sony Core |
Is Sony Xperia Z2 Better Than The Samsung Galaxy S5?
Currently, Sony is focussing more on getting the basics right in its flagship offerings. The Xperia Z had great design and rugged body but its camera, loudspeaker and screen were below par. With the release of the Xperia Z1, the camera has improved by a great margin. With the release of Xperia Z2, the screen and loudspeaker has improved a lot. 
Sony Xperia Z2 is a clear winner
 in terms of design, camera and loudspeaker performance. Right now, the Xperia Z2 is one of the perfect high-end Smartphones of 2014. On the other hand, Samsung is focussing more on adding unique software features on top of Android. Samsung has also received a fair amount of rants for doing so but with the Galaxy S5, people might actually like how Samsung is focussing on the health related things such as heart rate monitor and fitness tracker. But Sony got that covered as well with its 'Core' fitness tracker which syncs up with any Android Smartphones via Sony's free LifeLog application.
Will Sony's Strategy Hurt Its Buyers?
Currently, Samsung is the king of Android Smartphone ecosystem with 
65% market share
. But Sony's Smartphone sales are 
growing every passing quarter
 and their strategy to release flagship Smartphones more frequently might help it move ahead of its competitors in terms of performance. But it might also work in a negative way as it would hurt the buyers' sentiments because they would not feel exclusive just 6 months after spending a huge amount of money in buying Sony's high end Smartphone. This is what happened with the Xperia Z1. Even though the Xperia Z1 and the Xperia Z2 share almost all the hardware configurations, Sony has restricted the 4K video recording and other features like 'Double Tap To Wake' just for the Z2.
According to Sony's Kurozumi Yoshiro,
Sony will release yet another flagship, the Xperia Z3 by the end of 2014
. If Sony's move of releasing flagship smartphones more frequently doesn't work, which will be clear by the end of the next quarter, the best thing for Sony would be to stick with the strategy they used for the Xperia Z1 Compact. There might still be a good market for truly flagship class mini Smartphones.