The role of Microsoft Corporation (NASDAQ:MSFT), in the birth of the software industry, is a powerful one. Now that the company has appointed Satya Nadella as its new CEO and Co-Founder Bill Gates stepped down from Chairman position, many are wondering if the world's largest software company will be the same under a new leader.
Although the company has seen its share of challenges, it continues as a major player in the technology industry. I think that Satya Nadella is certainly qualified for the job. But Bill Gates' legacy leaves big shoes to fill.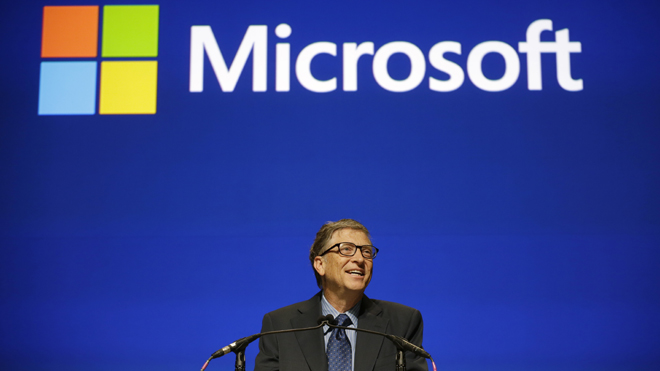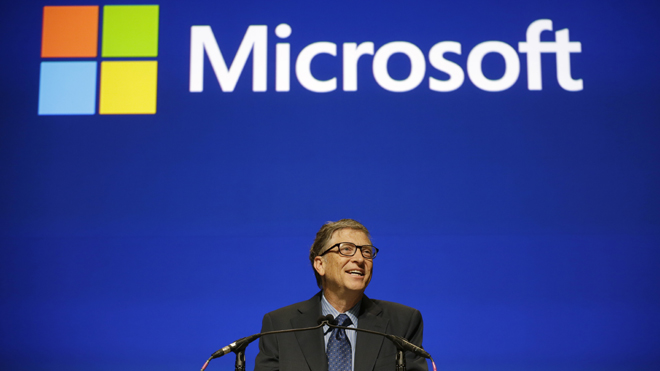 Who Is Satya Nadella?
Before joining Microsoft in 1992, Mr. Nadella worked with Sun Microsystems. Once at Microsoft, he played a significant role in developing its cloud-based infrastructure and leading the way to its use of cloud computing.
He held the positions of senior vice president and vice president in the Online Services and Microsoft Business divisions within the company. Before his move into the role of CEO, he was the executive vice president of Microsoft's Cloud and Enterprise group.
He's credited with bringing the revenue of Microsoft's Cloud Services from $16.6 billion in 2011 to $20.3 billion in 2013.
The Legacy of Bill Gates
Bill Gates founded Microsoft in 1975. It subsequently became a worldwide leader in the software industry. Its products and services have provided business with technology to fuel growth and increase the value they provide to customers.
Bill Gates created a powerful legacy. In a time when the use of personal computers was considered costly and unrealistic, he was a pivotal force in making them popular to consumers. By strategically reducing the cost per unit price of his software, he allowed more people to buy and use the personal computer.
Gates introduced an unconventional approach to the industry. Through his incredible work ethic and competitive nature, he was able to overcome his larger competitors. In the process, his approach influenced the way in which subsequent startup companies operated.
Microsoft made software incredibly profitable. Previously considered as secondary to hardware, software soon became the focal point for many companies as the revenue generated increased substantially as a result of Microsoft.
The Challenges for Satya Nadella
Given such a legacy left by Bill Gates, Satya Nadella faces new challenges in his role as CEO. He's noted that a large responsibility for him will be to quickly bring new products to Microsoft's customers.
This requires real focus, Microsoft has a history of launching products prematurely. They've followed this with a tendency of quickly changing gears and interests. With the industry as it is, this can be problematic for Mr. Nadella if he doesn't bring the necessary focus to innovate its products.
Mr. Nadella also needs to contend with Google. As more businesses utilize cloud-based technology, Microsoft has a tough competitor in Google. With services as Gmail and Google+, the company has powerful products and services that have tapped into the needs of startups and larger firms.
Satya Nadella is well qualified for the role of CEO. His history in the company, along with his enthusiasm for learning and continual growth, will serve him well. He has the experience and expertise of Microsoft to lead it into a new era. But with the legacy of Bill Gates, Mr. Nadella has new challenges in a more competitive market place.
The outside challenges are not the only ones that Nadella have to counter. Under his leadership company may go through many strategic changes that may lead to few tough decisions. Besides, Nadella also has the vision to shape up the company with best brains of the industry, that may require to welcome few people at senior level at the expense of few existing employees. A recent report from Bloomberg quotes that Nadella is already up to his mission and this has started shaking the company a bit. Skype Supremeo Tony Bates and head of marketing Tami Reller will leave the company, while former political operative Mark Penn will join Microsoft as chief strategy officer.
Plenty of questions to be answered, and larger-than-life stature of Bill Gates is definitely a challenge for anyone to match. He sailed Microsoft to its glorious days until he stopped down from CEO position in 2000, but remained Chairman. Now, he has also vacated Chairman birth only to become technology advisor to new Microsoft CEO. In last one decade, when Steve Ballmer was responsible to shape up the company as CEO, Microsoft's revenue growth averaged 9.4%, compared with 24% in the previous decade – time when the company was sailing under the guidance of Bill Gates. Nadella will have to kill the growing influence of Apple and Samsung in Smartphone and Tablet market, and will have to counter Amazon in cloud space. Only time will tell if Mr. Nadella can indeed walk in the footsteps of Bill Gates.
The post is written by Ilan Nass, a regular contributor to Dazeinfo. He is a tech enthusiast, who like to profile tech companies. He is an editor at Fueled – an iPhone and Android app development company based out of Chicago.