Apple Inc. (NASDAQ:AAPL) is the most craved mobile handset brand in price sensitive emerging markets, leapfrogging Samsung that topped the list in 2013. According to the latest study by Upstream, 32% of buyers in China, India, Brazil, Vietnam and Nigeria, known as emerging mobile markets, are quite fascinated towards iPhone than that of any other premium range of smartphone from Samsung, HTC, LG or Sony. Despite of multiple Galaxy series phones that are available in the market at lower price than iPhone, Samsung straggled to second place with 29% vote, followed by Nokia with 13%.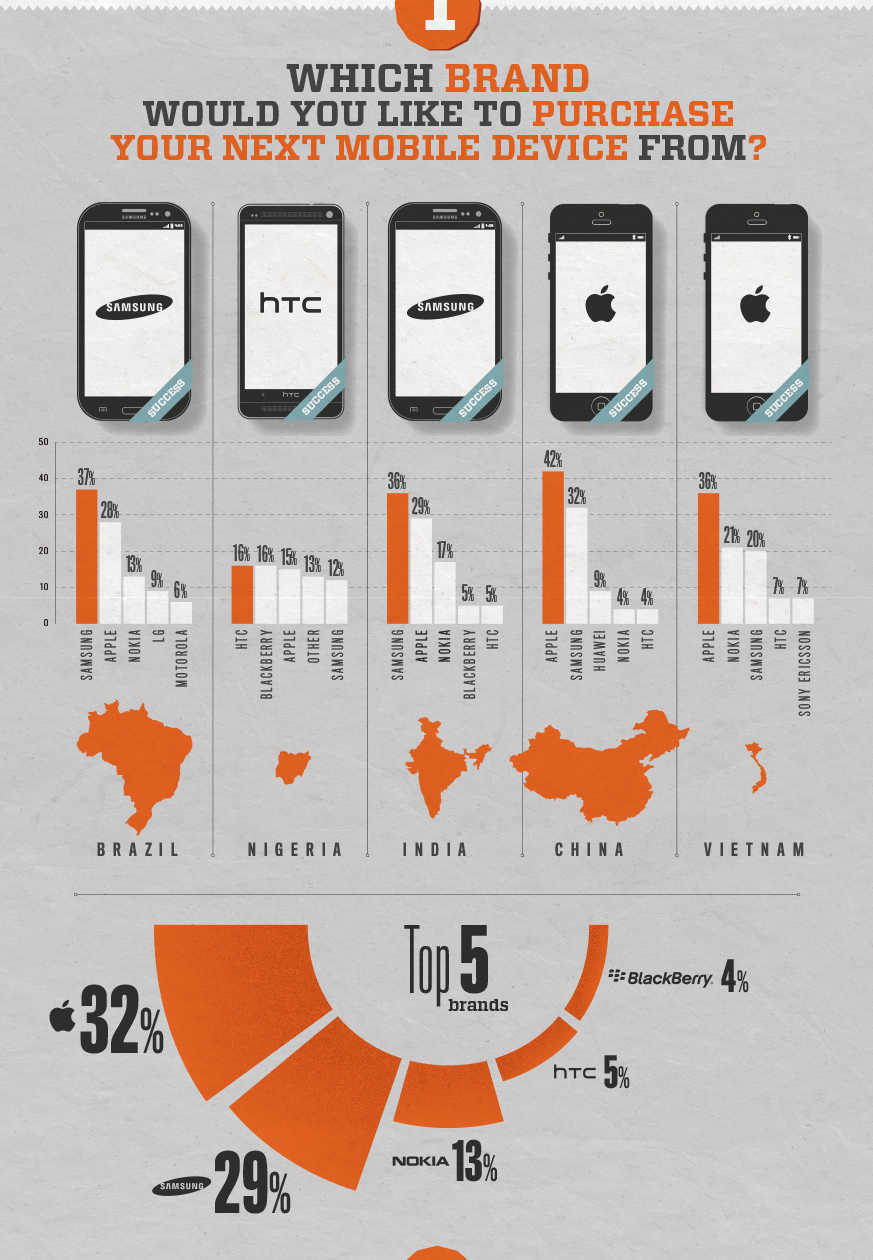 The findings are derived from the survey that was conducted by Upstream, in conjunction with Ovum, on 4,504 respondents in Brazil, China, India, Vietnam and Nigeria.
Though Apple, as the most desired brand, leapfrogged Samsung but Android devices are still the most favorite handset types in these emerging markets. There are 296,493 active Android devices in the region as compared to 90,184 iOS powered devices.
So, what makes people fall for a particular brand ? It's nothing but functionality! On an average 46% participants claimed that they liked the functionality of devices of their preferred brand. However, buying a phone of a particular brand due to aspiration is only the secondary criteria.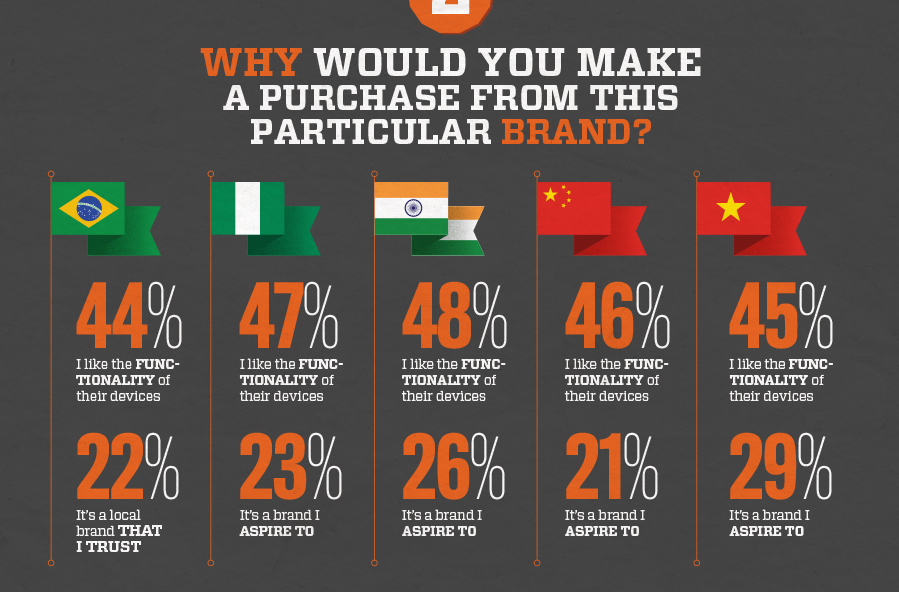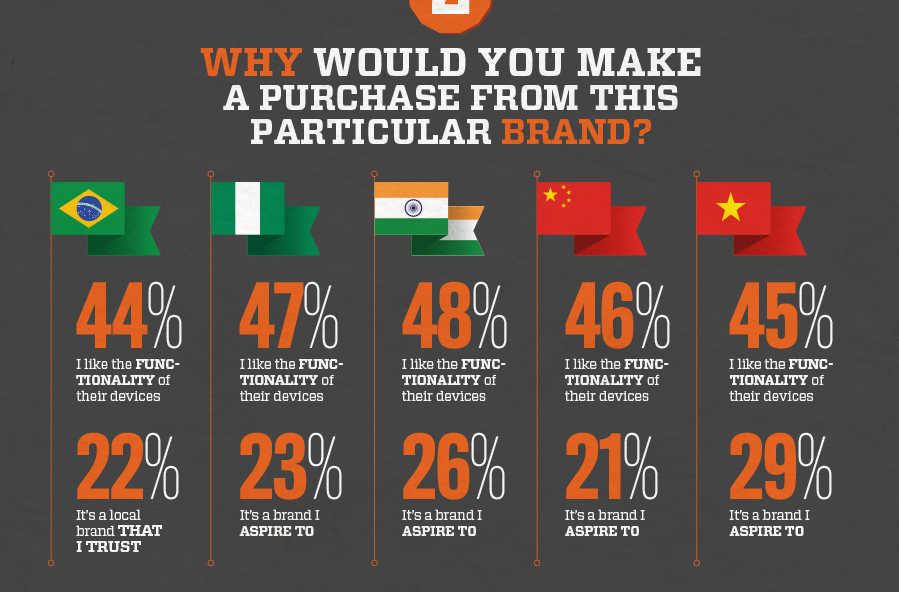 As the competition among top brands is saturating on hardware level, companies have started focusing more on providing mobile content with an ease of touch and from more diversified channels. This has shifted the focus of war among all leading mobile vendors from hardware to mobile apps. While China emerged as the only country with greatest influence of local ecosystem on mobile users, 40% of users in emerging markets are accessing content using Google Play. Despite of high aspiration towards Apple, only 28% of users are accessing data using Apple App Store. As usual, China emerges as the only country where global brands are yet to mark their presence against local players, 26% of users are accessing content via mobile operators app store. Interestingly, Nokia Store has also got sizable users, as 23% users in emerging market are still login to Nokia Store for their content needs.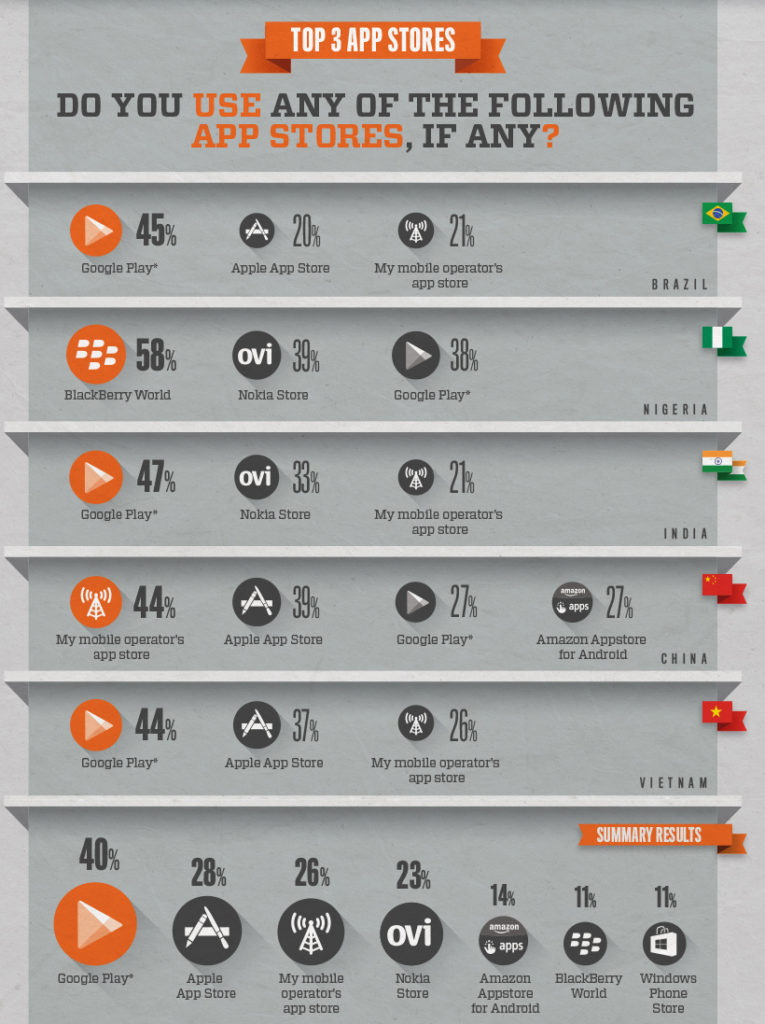 The study also tries to find out the real challenges related to App Store. Though uses in China and Nigeria expect an in-built intelligence system with App Stores that could potentially provide them personalized experience, difficulty in finding the app and high number of promotional messages that users receive are the prime troublemakers for app users.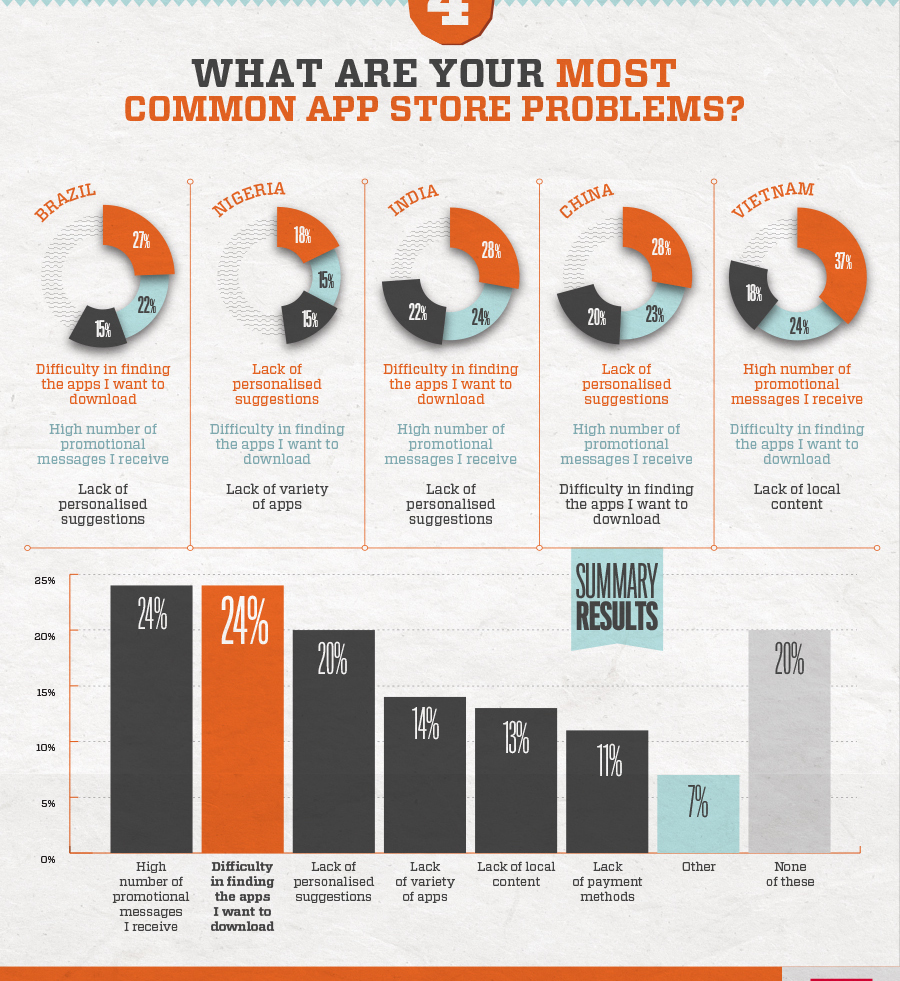 The findings sketch a clear opportunity for Apple in emerging markets. If the iPhone maker could possibly strategies its sales policies, favoring people who don't have deep pockets or can't afford to make a hefty upfront payment to own an iPhone, it would undeniably turn out a nightmare for Samsung. Last year Apple did try to eat into Samsung's market by introducing so-called low-price iPhone 5C but efforts failed to pay off due to bizarre price policy. Still, the opportunity is enormous and Apple is, indeed, working closely with retailers and partners to cut down corners to make iPhone more affordable.