2014 kicked off on a good note for all consumer electronics manufacturers. We've seen a fair share of new launches and the existing devices being updated, upgraded and improved as well. Therefore, we at Dazeinfo would like to present to you a comprehensive list of the Top 10 tablets available in the word today:
10. Tesco Hudl: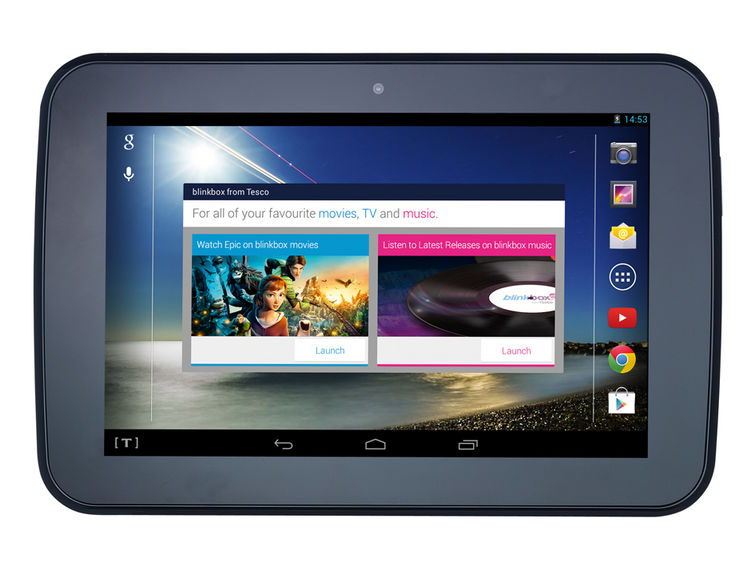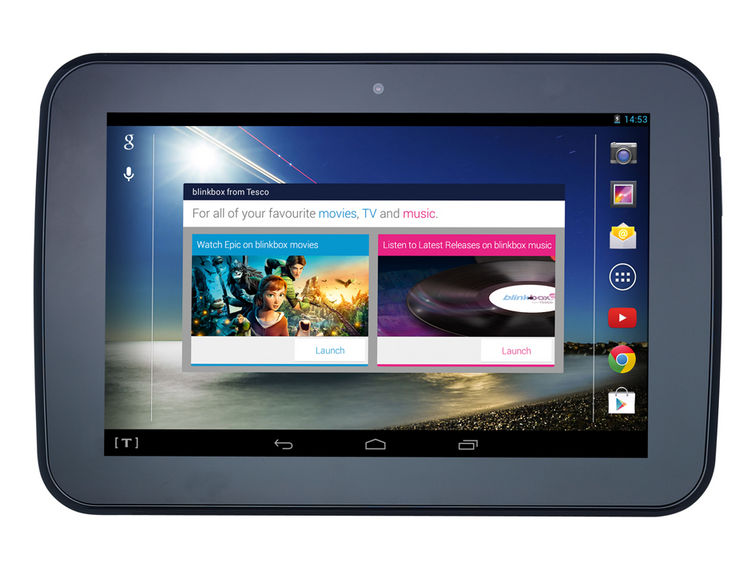 The Tesco Hudl is a tablet that's positioned at the entry level price point in the tablet segment.  Its 7" screen has a resolution of 1440×900 pixels. Under the hood, there's a 1.5 GHz Quad Core A9 processor, 1 GB of RAM and a Mali 400 Quad Core GPU. It comes with Android 4.2.2 and is one of the very few tablets out there (apart from the Nexus) that sport a highly stock version of the Android OS. Its primary camera has a 3 Megapixel resolution while the secondary camera is a 2 Megapixel one. The Hudl comes with 16 GB on-board storage capacity and can be expanded up to 32 GB. Tesco claims that the battery can last for about 9 hours on a single charge.
Available from Tesco stores at a price point of £119 ($199), this is quite an affordable device and that is its main claim to fame (the other being the addition of a Micro-SD card and a Micro-HDMI port). As far as the other aspects are concerned, the Hudl fails to impress due to a rather ordinary set of specifications.
9. Sony Xperia Tablet Z: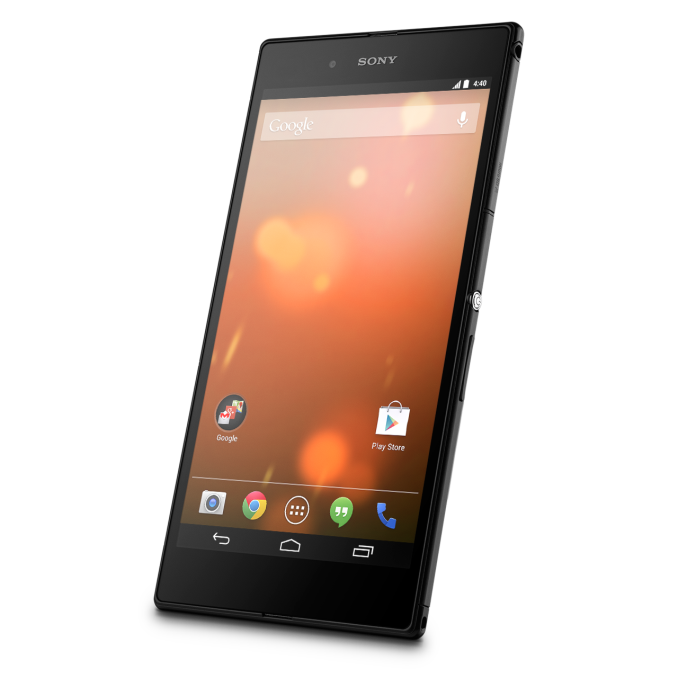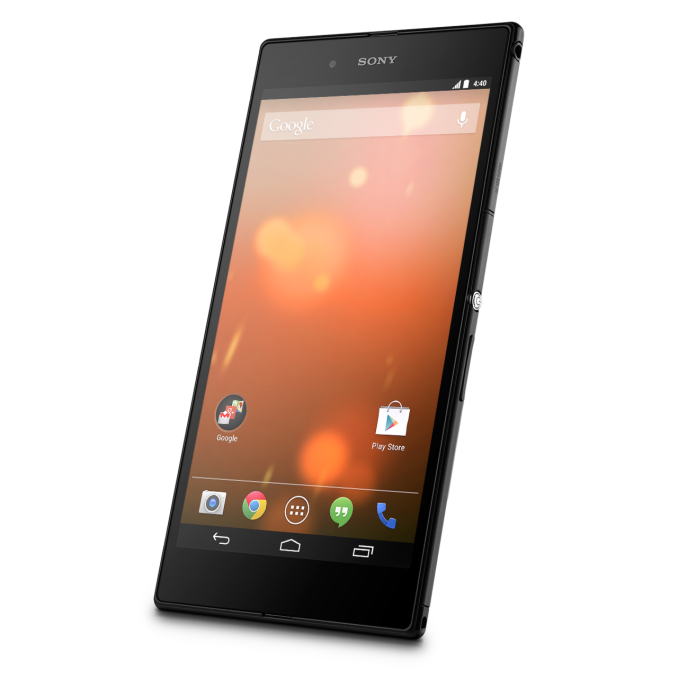 Occupying the 9th spot in this comparison is Sony's offering in the Android tablet market- the Xperia Tablet Z. This tablet has got a lot of things going in its favour be it the top notch specs, features or the build quality. It was also awarded the 'Best Product' in the Tablet category at the EISA Awards 2013-2014. The Xperia Tablet Z boasts of a 1.5 GHz Quad-Core CPU from Qualcomm and an Adreno 320 GPU that is supported by 2 GB of RAM. On board memory stands at 16 GB and can be expanded all the way up-to 64 GB via Micro SD Card. It's got an 8.1 Megapixel primary shooter that's pre-loaded with a lot of creative features. The 10.1 inch display bears a resolution of 1920×1200 pixels.
The Xperia Tablet Z is sleek, powerful, feels well put together and with Sony's extras (water and dust resistant features, universal remote, etc.) thrown in, it does seem like an irresistible offer. But it is strange to see that Sony has equipped this tablet with Android 4.2.1. Prices range from $429 and all the way up to $649 putting this tablet on the pricier side of things.
8. LG G Pad 8.3: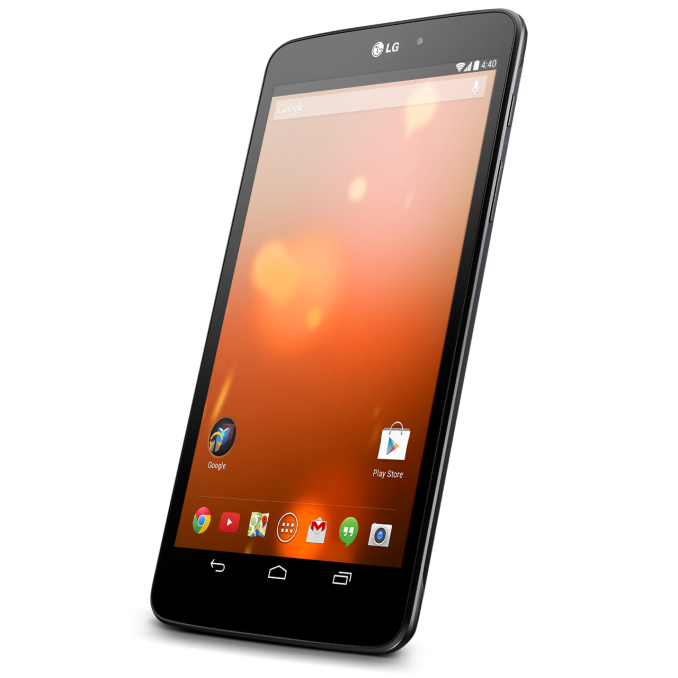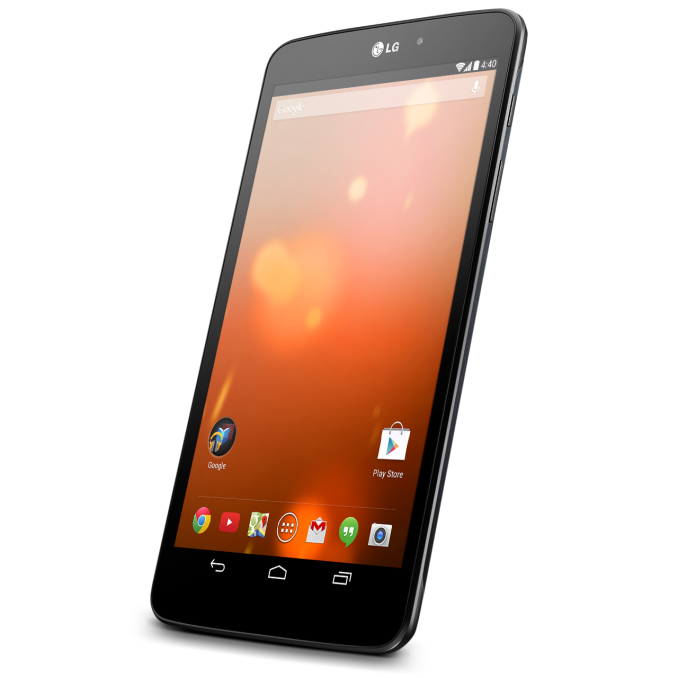 The LG G Pad 8.3 is the result of the hours of hard work put in by the folks at LG. As far as the technical specifications go, it has a 1.7 GHz Quad-Core Snapdragon 600 CPU from Qualcomm that's backed by 2 GB of RAM. Memory capacity is the usual 16 GB – expandable up to 64 GB via Micro SD Card. A 5 Megapixel resolution camera with BSI (Back Side Illumination) does duty as the primary shooter and a 1.3 Megapixel camera serves as the secondary unit. It comes pre-loaded with Android 4.2.2 Jelly Bean. LG released a version of the G Pad that has Android 4.4 and is called a Google Play Edition (GPE) of the G Pad. But it misses out on some of LG's own features and apps.
This tablet comes with a few very cool connectivity options such as Miracast, SmartShare and QPair (lets you sync your Smartphone with the device).  It also has some of the intuitive features of the LG G2 like Knock On, Clip Tray, etc. LG's G Pad 8.3 is an extremely well built device thanks to its brushed aluminium finish. It falls short in terms of connectivity (Wi-Fi only) and battery back-up. The LG G Pad 8.3 retails from $349.
7. Samsung Galaxy Note 10.1 (2014 Edition):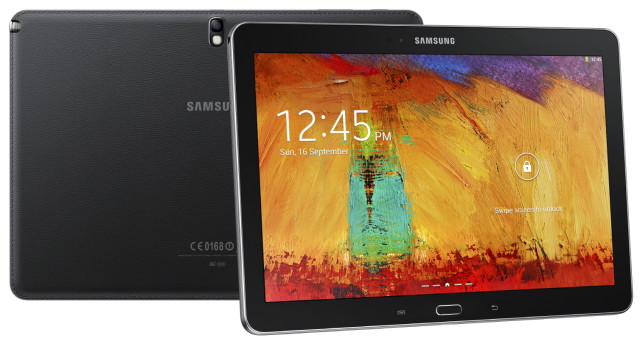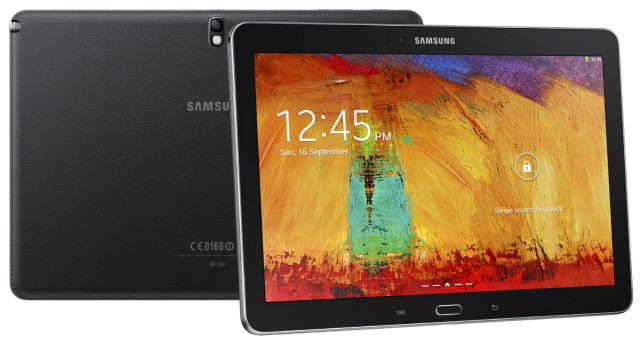 The Galaxy Note 10.1 (2014 Edition) is perhaps Samsung's most well rounded device till date. It is equipped with possibly the best features Korean electronics major Samsung could ever come up with. The 1.9 GHz Octa-Core Exynos CPU and 3 GB of RAM can easily gobble down whatever is thrown at them. In some markets, it is also offered with a 2.3 GHz Snapdragon 800 Quad-Core Processor. The storage capacity options range from 16 GB to 64 GB with a slot for memory expansion as well. There's a Wi-Fi only, Wi-Fi +3G and even a 4G model on offer.  It has an 8 Megapixel primary camera and a 2 Megapixel secondary one.
This tablet was released with Android 4.3 Jelly Bean. Its UI comprises of a heavily modified version of Samsung's TouchWiz while it also runs all the native apps from Google. It also has a number of features that are exclusive to the Note series and are meant for the mighty S-Pen which include Action Memo, Screen Write, Pen Window, etc. Samsung claims that the Note 10.1 has an impressive battery back-up of about 11 hours. The Note 10.1 has the same faux leather finish on its back that was seen on the Galaxy Note 3. This device is designed to work in sync with the Galaxy Gear Smartwatch. This device also finds itself on the expensive side of things ($549 to $599) and that is why it loses out to the top competitors.
6. Microsoft Surface Pro 2: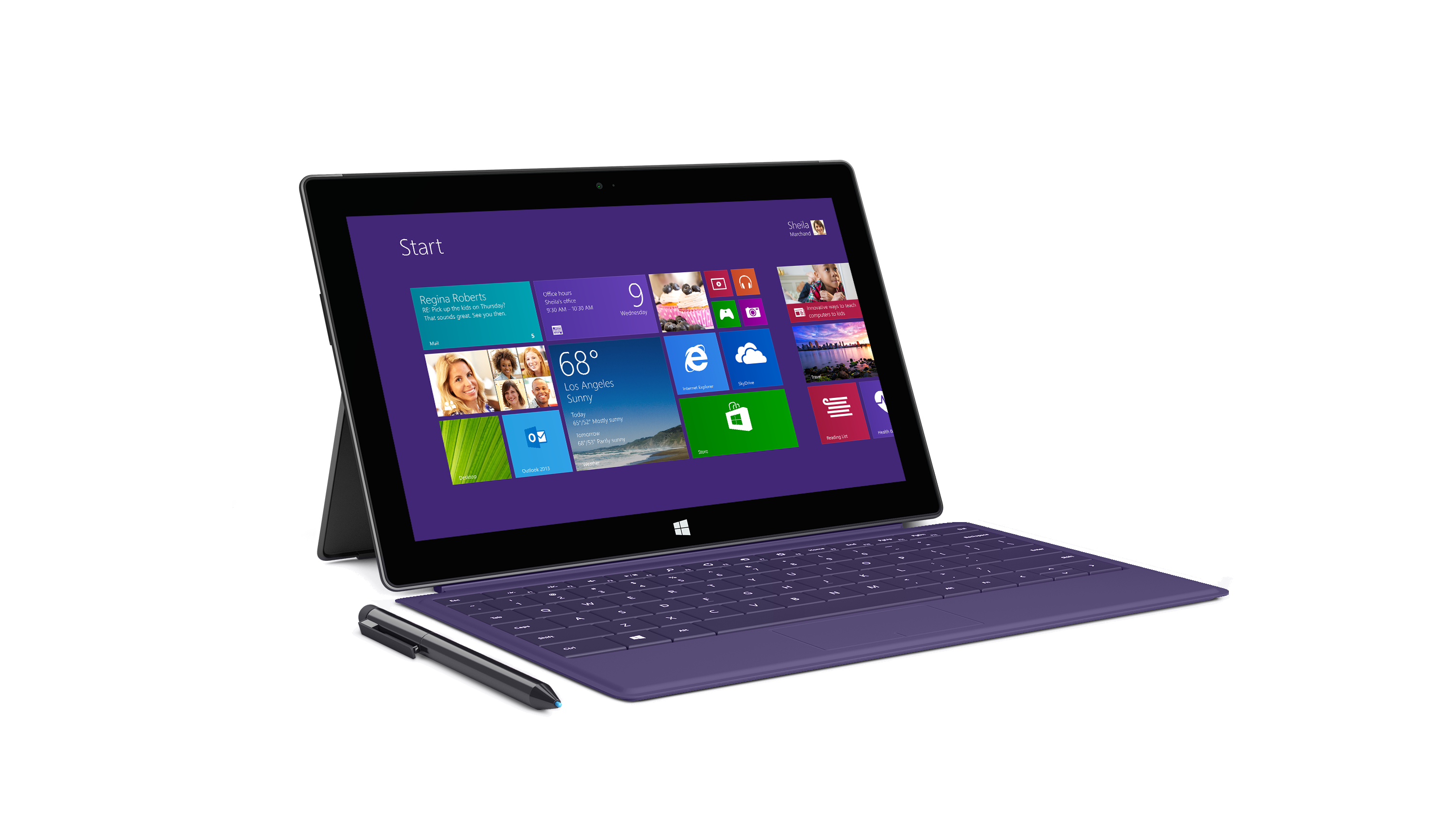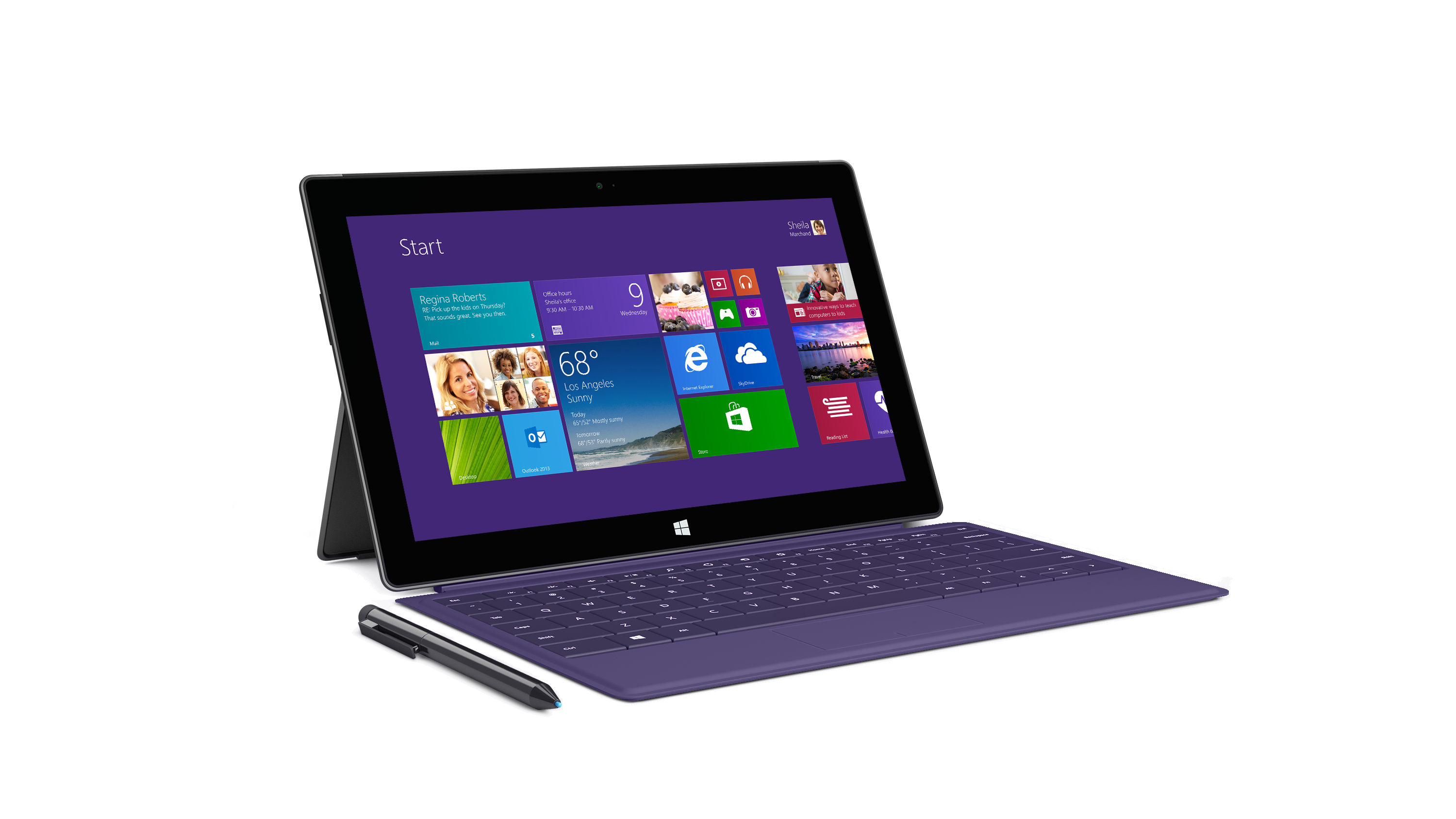 "Heart of a laptop. Body of a tablet. Designed for the power user who doesn't stand still."
That's what Microsoft wants potential customers to think when they come across the Surface Pro 2 and rightly so because here is a device that is said to don multiple hats. It can be used as a standalone tablet or as a laptop, as per the requirements. Its 10" display has a resolution of 1920×1080 pixels.  The Surface Pro 2 comes with a 4th Generation Intel Core i5 Processor and Intel HD 4400 GPU. The 64 and 128 GB variants come with a 4 GB RAM whereas the 256 and 512 GB variants have an 8 GB RAM. This device comes with a set of 720p HD cameras (front and rear).
It runs on the Windows 8.1 OS and also supports stylus (included in the box) inputs. What is not included in the box is the external keyboard (shown in pictures). This should set you back by anything between $120-$130 depending on what you buy (Touch Cover or Type Cover). Prices for the Surface Pro 2 start off at $899 and go all the way up to $1799 depending primarily on the memory capacity.
5.  Google Nexus 10:
The Nexus 10 is a no nonsense tablet from Google. This 10" slate has a screen resolution of 2560×1600 pixels and that is its biggest talking point. It also boasts of decent specifications such as a Dual-Core A15 processor and a Quad-Core Mali TS04 GPU. Then there is 2 GB of RAM. It's got 5 Megapixel primary and 1.9 Megapixel secondary cameras. The Nexus 10 is available in two memory capacity options – 16 GB and 32 GB. It is powered by Android 4.2.
The Nexus 10 impresses because it offers high- range features at a mid–range price. The 16 GB version costs $399 and the 32 GB version costs $499. It loses out to the competition because there's no provision to expand the memory and due to the fact that this is a Wi-Fi only device.
4. Amazon Kindle Fire HDX:
The latest iteration of the Kindle Fire tablets has been christened as the Kindle Fire HDX. These third generation tablets take the game forward from their predecessors in almost every possible way. Basically there are two versions on offer – the 7 inch tablet and the 8.9 inch tablet. We'll be talking about the 8.9" variant here.
It comes with a 2.2 GHz Quad-Core Snapdragon 800 processor from Qualcomm, an Adreno 330 GPU and a 2 GB RAM. The Kindle Fire HDX 8.9 is available in memory capacity configurations of 16, 32 and 64 GB respectively. It has a resolution of 2560×1600 pixels. There is a 1.2 Megapixel front facing camera in addition to the 8 Megapixel rear facing camera. Amazon claims that this 8.9" tablet can last for about 12 hours on a single charge.
As far as the OS goes, Android purists need not be disappointed as the Kindle Fire HDX comes with Fire OS 3 that is a proprietary fork of Android 4.2.2. What this means is that Amazon's come out with its own OS that's based on the lines of Android 4.2.2.  There's no direct access to Google Play but that doesn't necessarily limit the Kindle Fire HDX's potential. It comes with its own set of apps and some really nice features. Mayday is one of them that truly stands out. It is an on-device technical support feature that connects you to an Amazon expert anytime, anywhere free of cost.
These tablets are available in a number of configurations with respect to storage capacity and connectivity options with prices ranging from $379 to almost $600 (depending on the memory capacity and the connectivity option) so that means, there's a Kindle Fire HDX for everyone.
3. Lenovo ThinkPad 8: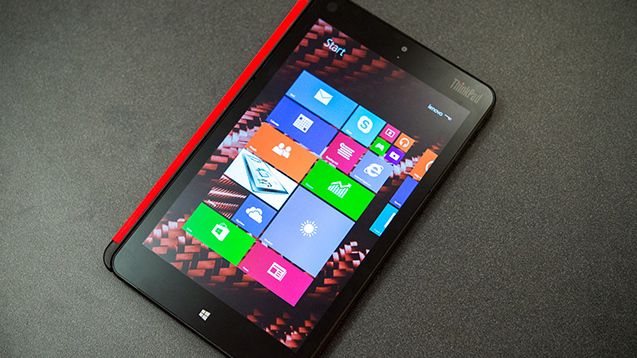 The Lenovo ThinkPad 8 is a Windows tablet that's being positioned as a 'business tablet' and also as the 'best alternative to the iPad Mini' (Retina). The ThinkPad 8 comes with an 8.3 inch display having a resolution of 1920×1200 pixels. There's an all new 2.4 GHz Quad-Core Intel Atom processor aka Bay Trail, an Intel HD GPU and a 2 GB RAM. This tablet is available with 32 GB, 64 GB and 128 GB storage capacity options.  As far as the cameras are concerned, there is an 8 Megapixel primary shooter and a 2.2 Megapixel secondary unit. The Lenovo ThinkPad 8 ships in with the latest Windows 8.1 OS. The claimed battery back-up is said to be 8 hours.
The Lenovo ThinkPad 8 is priced at a starting price point of $399 and can eclipse the $1000 mark in case you opt for all the additional accessories and softwares.
2. Google Nexus 7: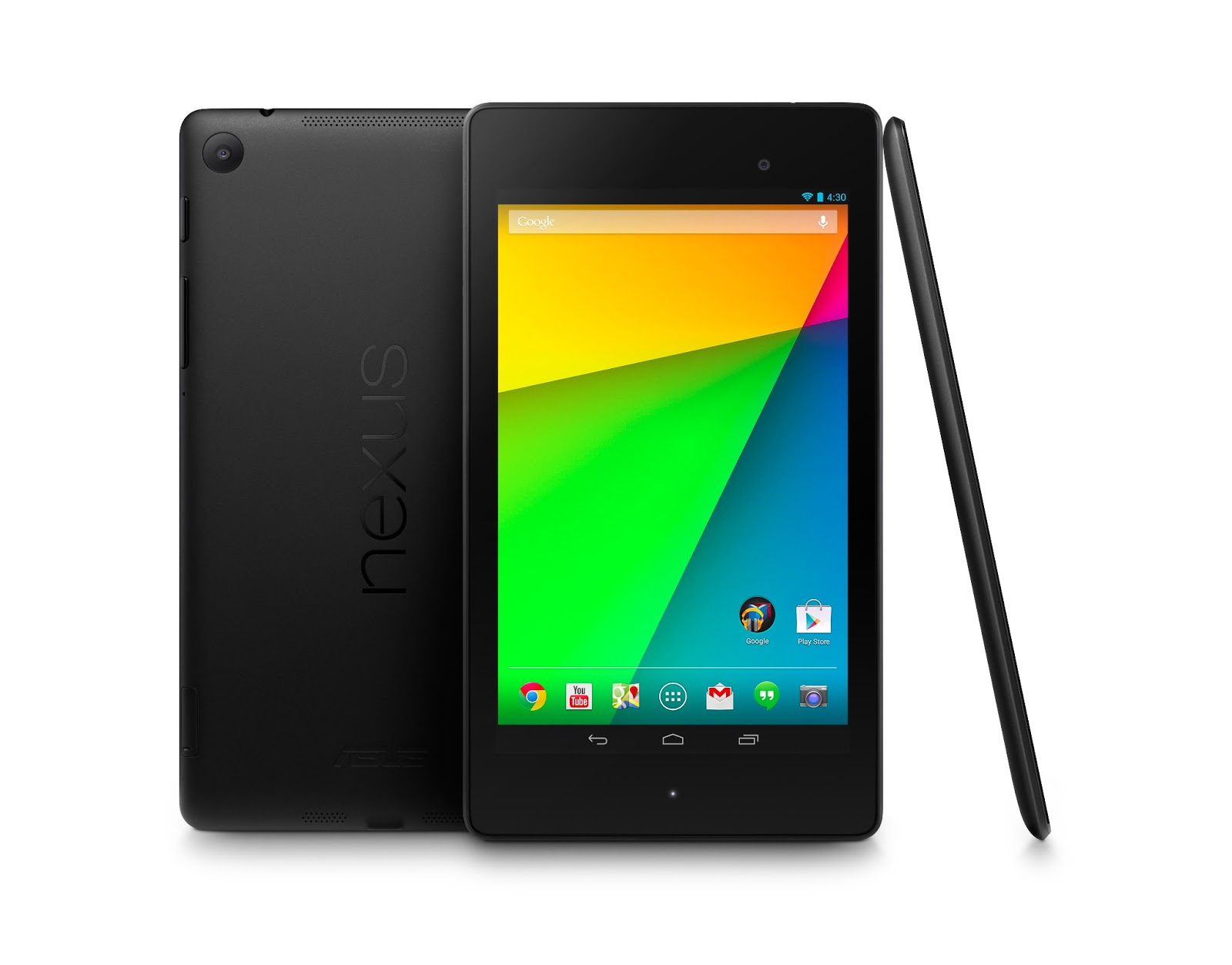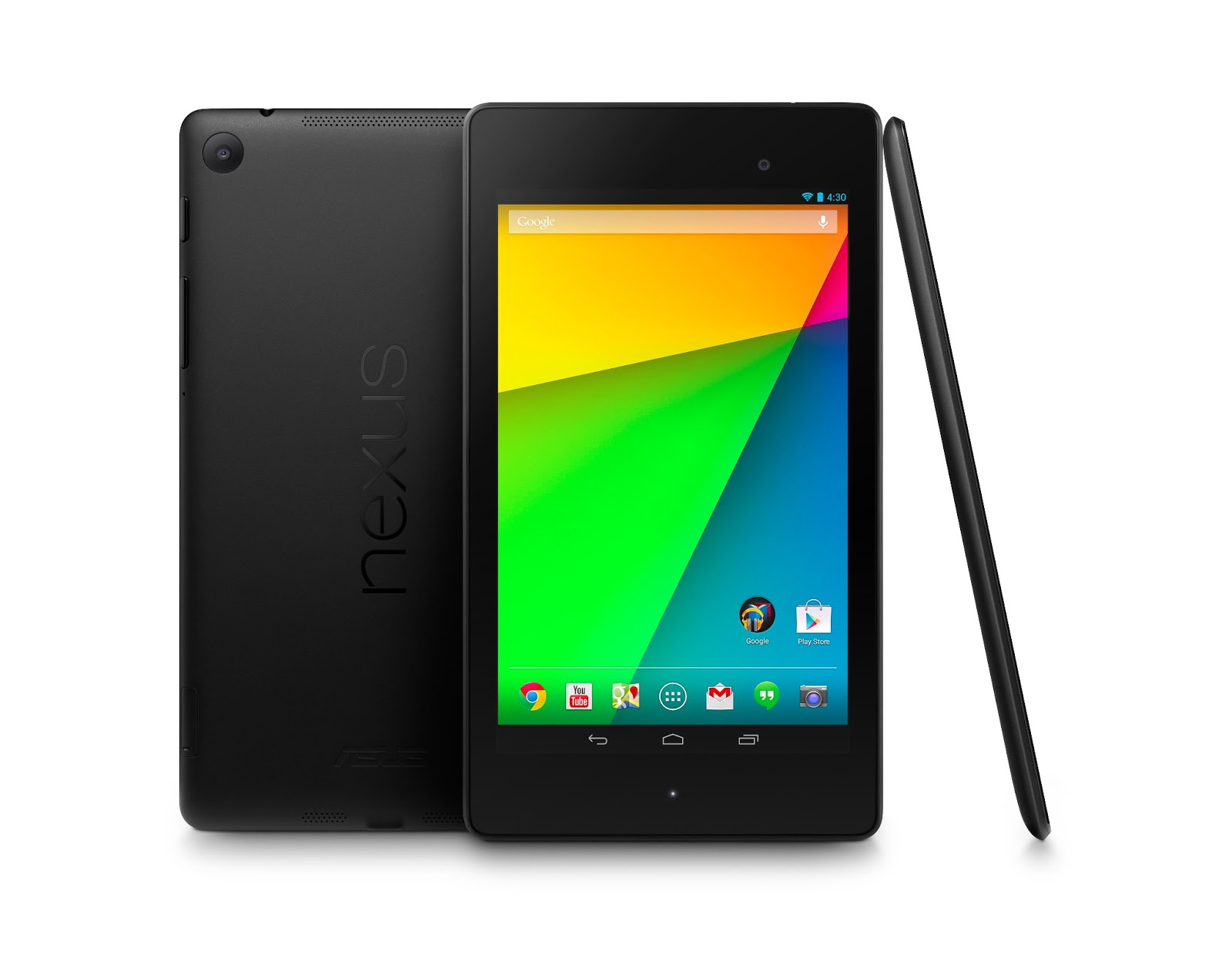 The Nexus 7 has been jointly developed by Google and Asus and is upgradable to the latest version of Android's Kitkat OS (4.4.2). It's got a 1.5 GHz Quad-Core Snapdragon S4 processor, 2 GB RAM, Adreno 320 GPU, a 7 inch screen bearing a 1920×1200 pixel resolution and dual cameras (1.2 Megapixel front facing and  5 Megapixel rear facing). Additionally, it's got features like built-in wireless charging and SlimPort (allows you HD output to an external display unit). The stereo speakers from Fraunhofer pack in quite a punch. This Nexus can last for about 10 hours on a single charge. Prices range from $229 to $349 for different variants depending on the storage and connectivity options you may wish to opt for.
Well, the Nexus isn't just about outright technical specifications. Yes, it definitely excels in that regard but with Google's Nexus range of devices, it's all about that pure Android experience and the manner in which that is delivered to you making the device affordable and special as well. The only sore point of the Nexus 7 is the lack of an external memory card slot. This can pose as a limitation to some for sure but apart from that, there's nothing that can take the game away from it and that's the reason why it finds itself taking the No. 2 spot in this tablet shootout.
1.Apple iPad Air:
The all new iPad Air from Apple takes the game forward from where the previous generation iPad left things. It is lighter, sleeker and faster than its predecessor. This 9.7" tablet has a resolution of 2048×1536 pixels along with the famed 'Retina Display' from Apple. Then there is the 64-bit A7 processor that is assisted by a M7 motion co-processor. There's a 5 Megapixel primary iSight camera and a 1.2 Megapixel secondary camera. This device is available with both Wi-Fi only and Wi-Fi + Cellular connectivity options. The options for memory capacity start from 16 GB and go all the way up to 128GB but in typical Apple fashion, it lacks an external memory card slot. It has iOS 7 as its OS. Apple claims that the new iPad Air can last for about 10 hours on a single charge.
The iPad Air is available from a starting price of $499 for the 16 GB Wi-Fi only device and goes up to $929 for the top of the line variant which has a memory capacity of 128 GB and supports both Wi-FI and cellular connectivity.
All said and done the iPad Air scores big on its impeccable build quality, top-notch display quality, slick performance and overall desirability. The price could be a turn-off for some folks in developing markets but leaving that factor behind, there's nothing that can usurp it from its top spot in the tablet market right now.