As the internet penetration is surging up, IT companies are taking their offered solutions to cloud, which is resulting in a great demand of classy and sophisticated UI and UX. This has helped many website design companies to expand their operations beyond their local presence by leveraging on Digital and Social marketing tactics.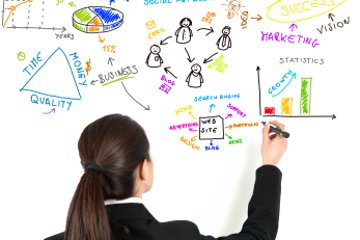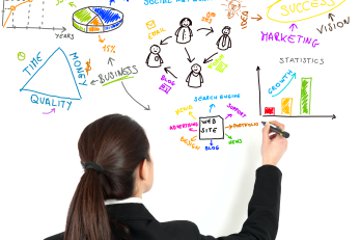 However, growth of web designing industry is diversified and many companies have started rolling out Web Design in a form of ready product. Now a user can create an own website either by buying a ready design template or using any do-it-your design tool. Moreover, the whole process takes much lesser time and investment compared to traditional styled custom website design practice.
Along with the process, the low-on-size business perception about the industry is also changing. As 16 million websites are being added to the Web every month, the web design industry in U.S. alone has become worth $20.1 billion. The future looks more promising as hundreds of new DIY tools are being introduced every month. Besides, a recently filed IPO, with a company valuation of $700 million, by a similar DIY website creator company has set the new benchmark. This has interest many independent website designers, who are penetrating the market by coming under a single umbrella and offering their service through a single brand.
Yet, just 3% of websites are created using do-it-yourself platforms. Many users find the complete process of designing website via do-it-yourself tool tedious and refrain themselves from future adoption of any other similar tools. Therefore, B2C website design market is still struggling to find a sizeable market share and most of these tools are used by other web design companies who are well-aware of basics of designs and are seasoned professionals.
The do-it-yourself offerings have been extended beyond web design and pro-developers platforms are vigorously joining soon-to-become billion-dollar industry. Such tools empower users to create an advanced website with modules likes of Catalog Management, Billing, Shopping Cart, Online Payment etc. Ready platforms such as WordPress, Joomla, Drupal and Magento are few popular ones among developers that have captured almost 91% of total DIY market.
Understanding the growing needs, big hosting companies have started offerings such tools along with hosting and Domain registration service. Now a days, a user could buy a domain, host it and launch its own website from a single provider without much of adieu.
But that doesn't mean traditional styled Web design market is dead due to emergence of ready-templates sites. On the contrary, this has helped independent designers to improve their business and increase their earnings. Tactics like sell one-to-many, high price tag for unique buying, post-sales customization charges have effectively improved earnings of designers.