Smartphones are slowly killing the need for multiple devices and Apps are equally captivating people to ditch other offline necessities. Mobile payment apps are yet to become the norm at retailers, although they are gaining in popularity. In 2013, around 20 percent of Smartphone owners in the U.S. used a mobile wallet at least once — many at businesses such as Starbucks.
According to the latest study titled Mobile Wallet Services Market 2017, the number of mobile wallet users in North America and Europe is estimated to touch 71 million by 2017 – a CAGR of 55% up from 8 million in 2012. The trend is also being picked up by the top mobile network provider in India Airtel, as the company has just floated its own mobile wallet service named 'mobile dil se'. In addition to questions about infrastructure, rising mobile wallet usage also raises risks for personal financial security and business data integrity.
Mobile Wallets And Identity Theft
Your wallet likely contains a driver's license or ID card, along with one or more credit cards and other bits of personal information — every piece of information a thief needs to hack your life is organized neatly into that one small space. The Identity Theft Assistance Center reports that around 15 percent of reported identity thefts occurred in conjunction with a lost or stolen wallet. After your wallet is stolen it could take up to months to work out issues with your credit or accounts. At the very least, you'll have to cancel credit cards, get a new license, and replace items in your wallet.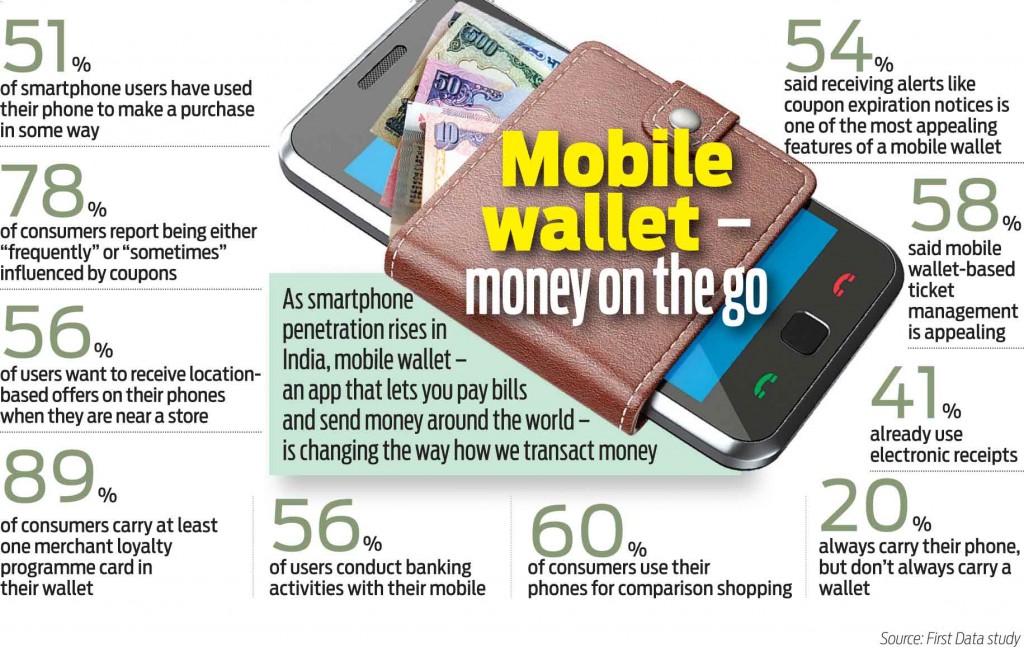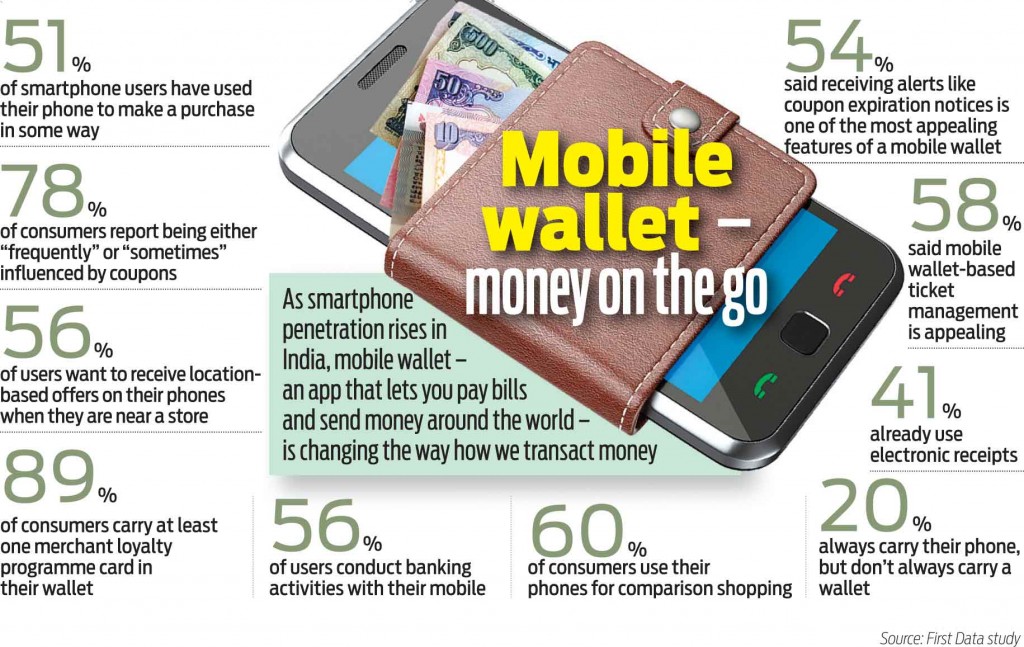 Mobile wallets come with many benefits, but they also carry similar risks as with your purse or back pockets. In fact, since a mobile wallet is an app on your mobile phone, some claim the risk may be even greater. Hackers may be able to access information on your Smartphone, which potentially offers a lot more than just the name, address, and a bad DMV photo on your license. Online logins to bank and finance accounts, social media, and other sites may be available to thieves.
As mobile wallets become increasingly convenient and mainstream, take steps to guard your information and identity, including signing up with a monitoring service and locking your phones and apps with strong passwords.
Dangers For Businesses
The 2013 Bring Your Own Device survey indicates that personal device usage is a big security concern for employers. Seventy-five percent of employers are worried about loss of client data while 65 percent are concerned that unauthorized access may occur on company networks. Every app or access point that occurs on a mobile device is another risk. Though many apps offer secure settings and encryptions (especially mobile wallet apps that must conform to financial regulations), no program can be considered perfect. As more users move to mobile payment solutions, businesses must enhance security.
Reduce Your Risks
Businesses and individuals can reduce risks by limiting access to devices. Avoid passing your phone around the room to show off a picture of your kid, and lock your phone with a password. Don't use the same password for your email account and other logins, especially when your email address is the username. Don't use a relatively new or low-rated mobile payment app if possible, stick to apps provided by major banks or retailers. Use online banking to check account activity several times a week and immediately report any suspicious payments, withdrawals, or deposits to your bank. Anytime you think your accounts may be compromised, change your passwords immediately.