This year's edition of the annual Consumer Electronics Show aka CES 2014 has just ended and like all the preceding editions prior to this one, a lot of companies have showcased new products and services that have amazed everyone. While this highly acclaimed and renowned electronics and technology trade show isn't open to the general public, it certainly provides companies with a platform and an opportunity to test the waters for their new and upcoming products. As a matter of fact, many of the products that have been displayed at the CES may not even make it to the assembly line in a real world consumer market. They are concepts of what future products could turn out to be.
An area of prime focus for many companies at this year's CES was wearables, or more simply – wearable gadgets. When you consider a person using hearing-aids you'll realise that the basic concept of wearable gadgets has been around for quite a while now but surprisingly this segment of the rapidly developing technology sphere is one which hasn't seen any remarkable development. So much so, that about 5-6 years ago this was a virtually non – existent segment. But now the winds of change are blowing and we can see that more companies are foraying into the unchartered territory of wearables. Although this segment is still in its nascent stage right now, one thing is certain that there will be a lot of action over here in the years to come.
The big story at the CES 2014 has been the huge number of announcements made by both technology biggies and many new comers in the wearables segment. It is interesting to note that due to the infancy of this segment, there are no established players, no market leaders, no trend setters and no set standards of performance as of now. The field is spilt wide open, it's anybody's game and anyone can come forward and take charge.
A look at the major announcements with respect to wearables at the CES 2014:
Watches:
Casio STB-1000: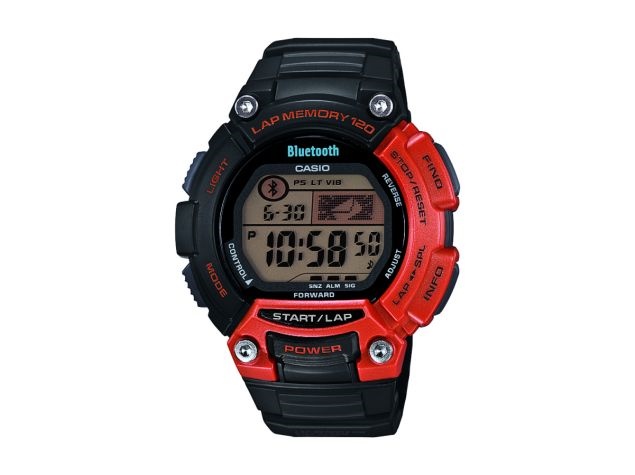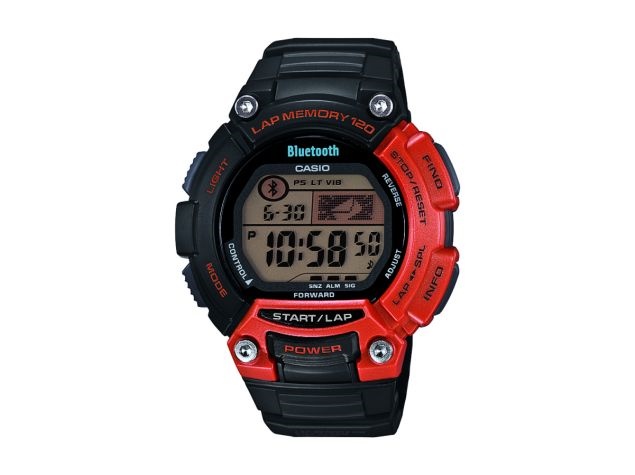 The latest offering from Casio looks very much like a Casio G-Shock but is quite different from one. The STB-1000 is a watch from Casio that can be paired with your Smartphone via Bluetooth 4.0 and can be used to monitor certain fitness apps and also display notifications.
ZTE BlueWatch: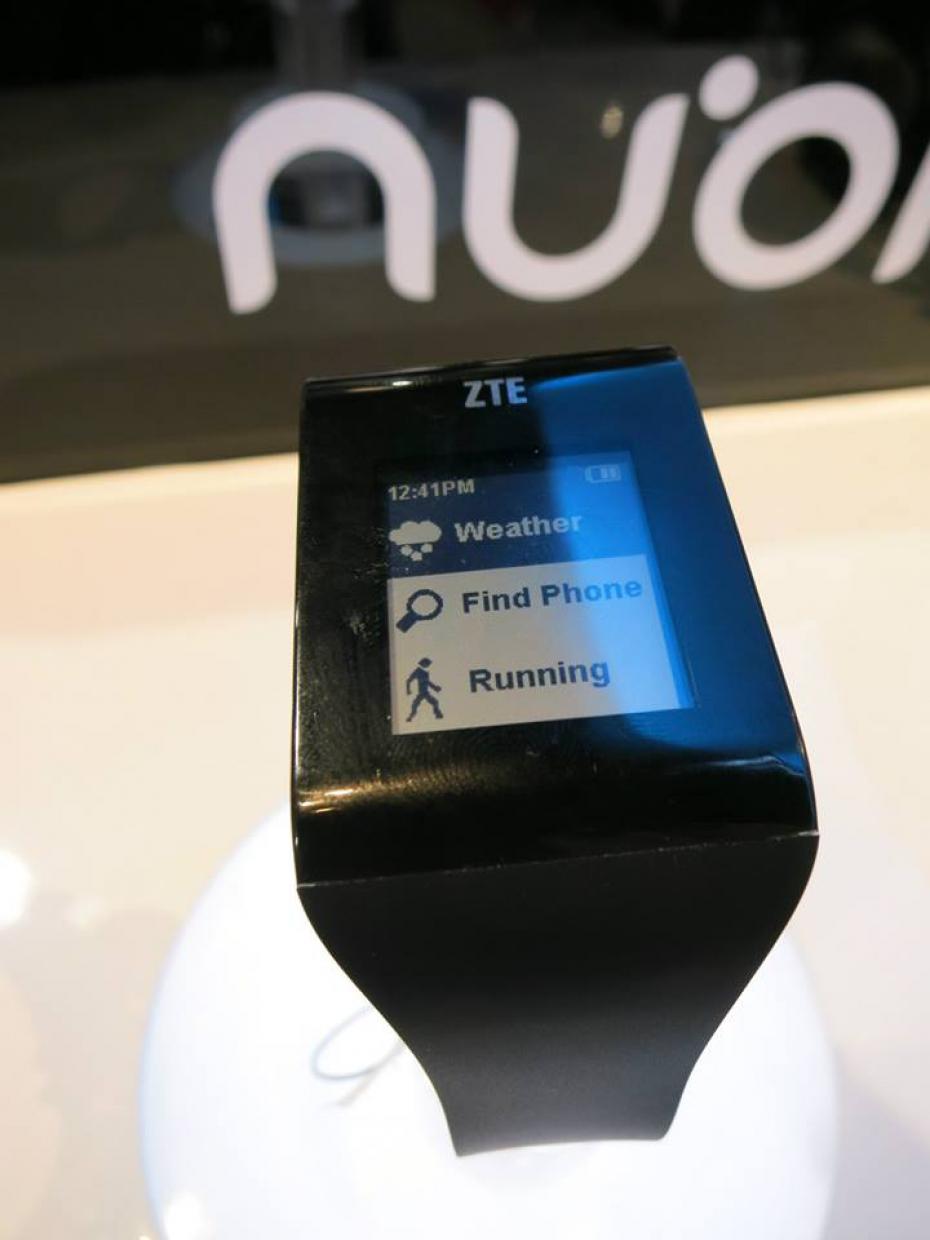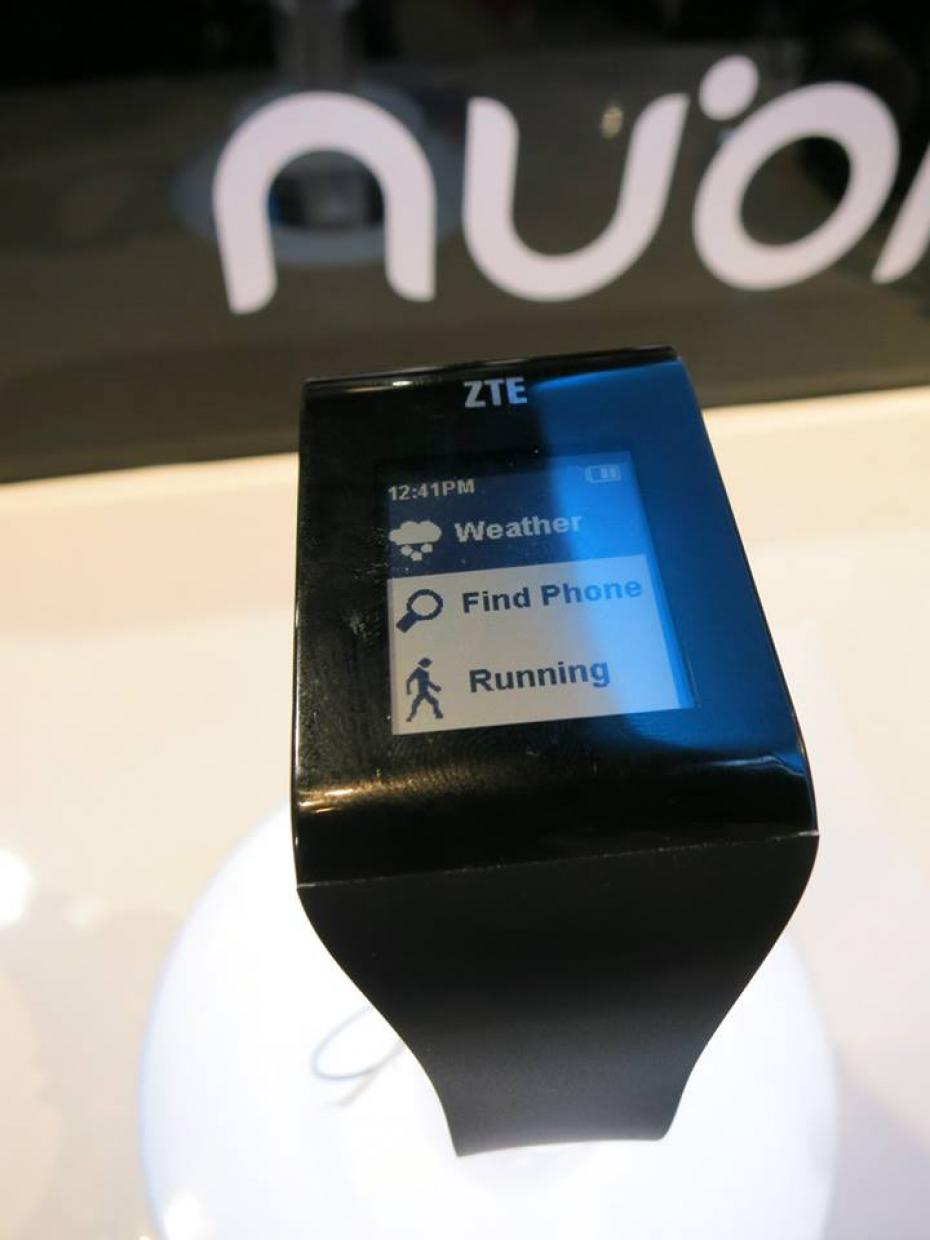 Chinese telecom giant ZTE showcased the BlueWatch this year. It's got a monochrome LCD screen that isn't touch sensitive. The BlueWatch uses Bluetooth 4.0 to connect with any Android Smartphone (iOS connectivity isn't available yet) and can display notifications. It also displays weather, can be used to control music, has a find-your-phone app and acts as a fitness tracker. There is an option to operate a paired Smartphone's camera through this smartwatch.
Pebble Steel:
The Pebble Steel isn't radically different from its predecessor the Pebble. It has retained all the strengths of last year's model but now comes with better finish and improved build quality. A new LED light on the bottom left corner of the watch lights up whenever the Pebble Steel is being charged. I think this is a good addition. It is available in two colour options – Brushed Stainless and Black Matte. Pebble has thrown in a leather strap in the box as well so that users can switch between steel and leather. It also has a brand new antenna around its steel body to help improve Bluetooth connectivity. There are partner apps from ESPN, Pandora, Yelp and Mercedes Benz, etc. The Mercedes Benz app synchronises with new generation Mercedes Benz cars and displays information such as tire pressure, service schedule and can also be used to control certain in-car features.
MetaWatch Meta:
MetaWatch roped in former Vertu designer Frank Nuovo to design and create the Meta. Now this watch may not be significantly different from the Pebble Steel in terms of performance but it has been positioned towards the higher end of the market and will be touted to sell on the basis of its premium, designer feel. MetaWatch has used premium quality metals, leather and glass in the Meta.
Wristbands:
LG Lifeband Touch:
The LG Lifeband Touch can be called more of a fitness device that anything else. It does everything that is expected out of a smartwatch but focuses more on the fitness monitoring and activity tracking aspects. It can also be used to control music, display notifications and silence calls. It can be easily paired with popular fitness apps like RunKeeper and MyFitnessPal .
Razer Nabu:
Borrowing certain design cues from Nike's Fuelband is the Razer Nabu. This device works like a pedometer and also displays notifications from both Android and iOS phones. I like how the Nabu's buckle is actually a micro-USB charging port (a la' Fuelband) and also the unique 'Handshake' social system. The Handshake feature allows the Nabu's user to bring about a social transaction (sending friend request, following on Twitter, etc.) with a fellow person wearing the Nabu whenever a handshake is detected.
Sony Core Smartband:
This water-proof Sony Smartband Core uses data from your phone's GPS logs and monitors your phone's operating behaviour to track all your activities. It keeps a track of all activities such as sleep patterns, levels of socialisation, etc. It notifies the wearer about any incoming calls, texts or notifications by means of an LED light and vibration motion. This band has a removable core that can be worn in multiple ways.
Tech-Jewellery: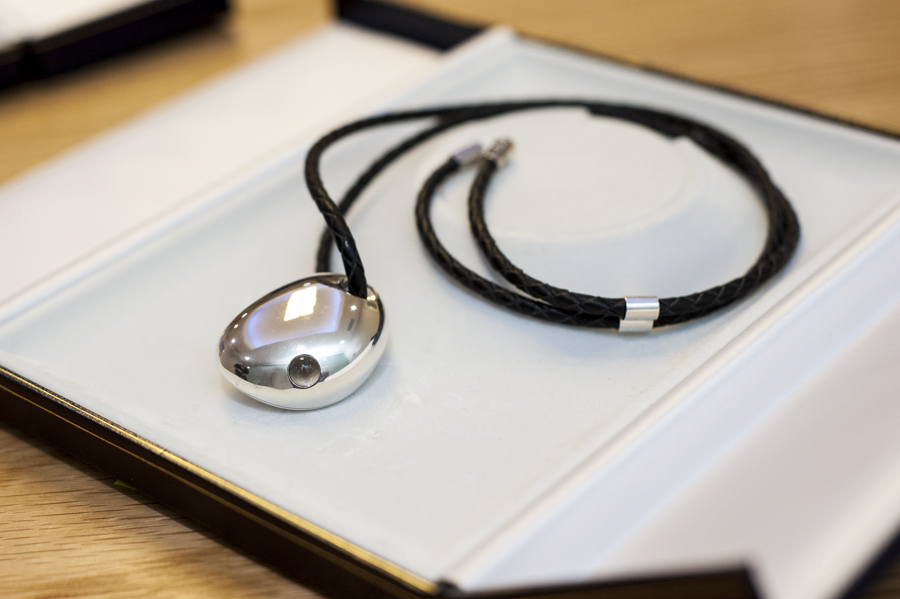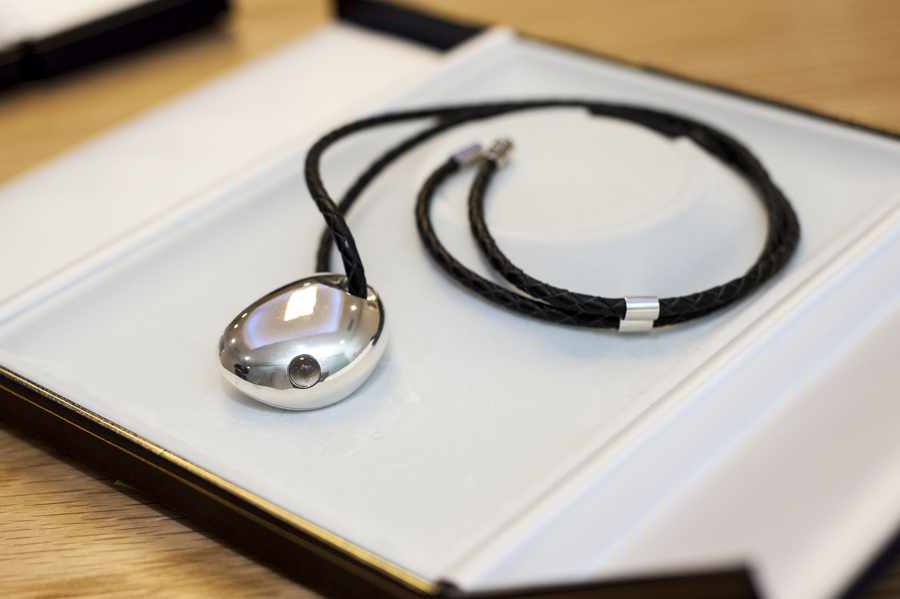 This year's CES also saw some companies show-casing an all new kind of wearable device, the tech-jewellery. Two brands, Netatmo and CSR displayed bracelets and pendants respectively. Netatmo's June bracelet is primarily a UV sensor that'll alert the wearer if he/she has been exposed to sunlight for too long and can also help him/her decide on the SPF levels in the sunscreen he/she is using. It is available in three colour options, gold, platinum and gunmetal.
CSR showcased a Bluetooth enabled pendant that alerts its wearer about notifications, calls and texts.
Glasses
Epson Moverio BT-200:
Billed in as smart-glasses, these next generation augmented smart glasses from Epson are directly aimed at the Google Glass. The Moverio BT-200 weighs about nearly half of what its predecessor the Moverio BT-100 used to weigh. This two-piece unit consists of a set of glasses and a control unit that runs on Android 4.0 and has Wi-Fi and Bluetooth connectivity. It projects a transparent screen in front of both eyes and can respond to head movements. The Moverio BT-200 will be the perfect device for augmented reality media and gaming.
GlassUp Eyeglasses:
GlassUp introduced its Eyeglasses at the CES this year. This set of tech-shades is also targeted at the Google Glass. This light-weight and trendy device can report in-coming emails, texts and other such notifications and can be connected to an Android or iOS device through Bluetooth and a set of dedicated apps. GlassUp only allows the user to view the notifications. To reply to these notifications, the user will have to use his/her Smartphone.
Oculus Rift 'Crystal Cove':
The new Oculus Rift 'Crystal Cove' has been branded by many as the next big thing in the gaming industry and rightly so because the 3D experience provided by this device is just surreal. It has a highly accurate motion tracking system that responds to multiple kinds of head movements. The good thing about the Crystal Cove is that unlike its predecessors, this unit appears to be in an almost production ready stage.