The explosive adoption of tablet and Smartphone has accelerated the growth of mobile broadband subscribers across the globe. By the end of 2013, there would be 2.1 billion mobile broadband users, which equals one-third of the total mobile subscribers. According to the latest report by Broadband Commission for Digital Development, global mobile broadband subscribers are growing at a rate of 30%, annually. The trend is expected to continue in the next few years as mobile broadband subscribers are projected to touch 7 billion subscribers by 2018.
The contribution of 4G subscribers to mobile broadband penetration is expected to stay low. By 2017, there would be 864 million mobile subscribers using 4G as the prime internet mobile network.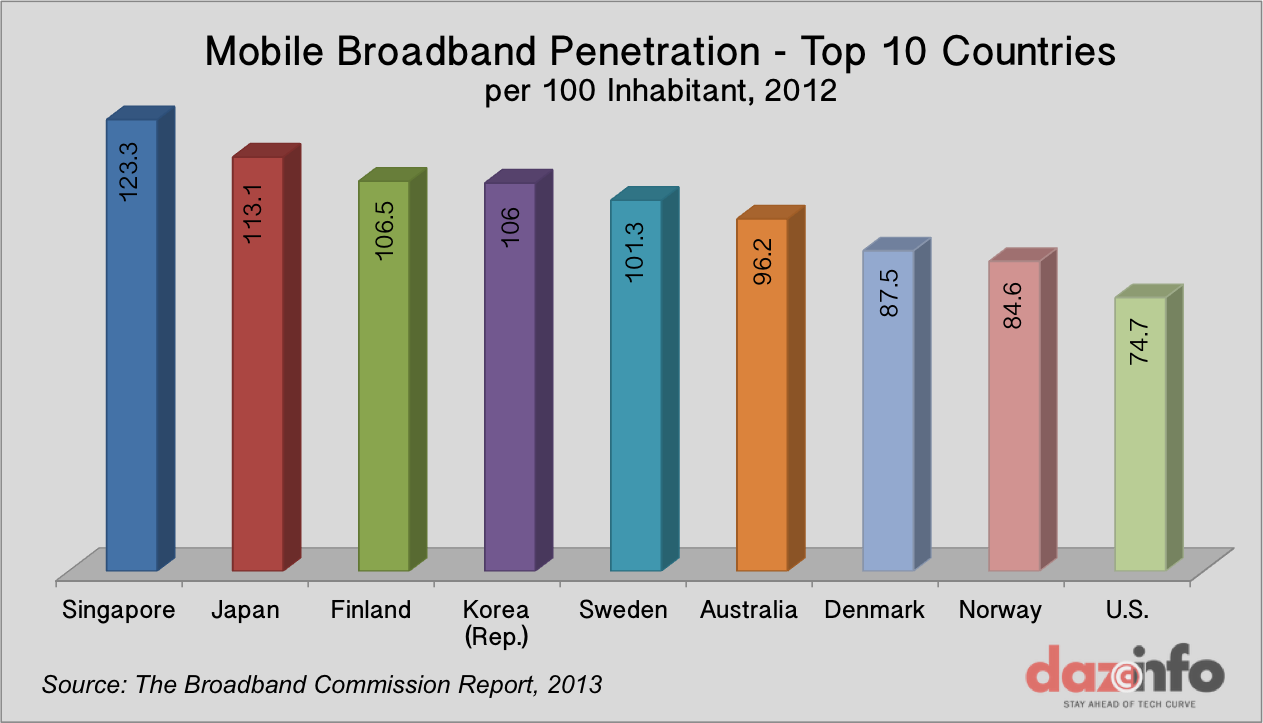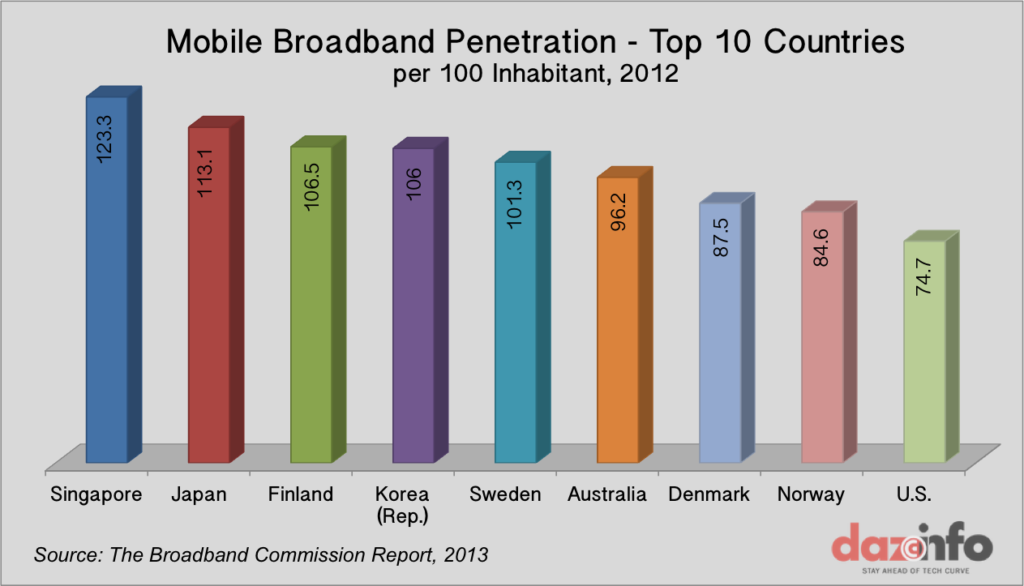 Mobile broadband penetration has reached an optimum level in many countries. Singapore, Japan, Finland, Republic of Korea and Sweden have more than 100 connections per capita. With 96.2 Australia is close to achieving 100 connections per capita. Local broadband service providers in these countries have played a crucial role in achieving higher penetration. As an example, Jiva offers unlimited broadband plans in Australia and similar arrangements have been done by various network providers in other countries.
"The new analysis in this year's report shows progress in broadband availability, but we must not lose sight of those who are being left behind," said ITU Secretary-General Dr Hamadoun I. Touré, who serves as co-Vice Chair of the Commission with UNESCO Director-General Irina Bokova.
However, other countries in Asia have presented a disappointing show. Hong Kong and New Zealand though, have achieved 73% and 65% penetration respectively, but countries like China and India lag much behind with 17% and 7% – in spite of being the largest countries by mobile subscribers.
The infrastructure growth in South Korea has been commendable. Between 2004 and 2010, the country laid down 100 Mbps broadband convergence network that helped the country to reach the highest household broadband penetration at over 97%.
By 2015, internet penetration is estimated to reach to 60% worldwide. It's interesting to learn that now there are 70 countries, where over 50% of the population uses the internet. Interestingly, eight out of top 10 countries using the internet are from Europe.