Facebook Inc. (NASDAQ:FB) is venturing into every single arena possible and pushing its main essence of person-to-person social interaction into rather unknown territories. Recently, it revamped its news feed due to an extensive demand for latest trends and news, effective brand engagement through specific ad-campaigns and initiatives for NGOs. Facebook recently unveiled the Donate button for Facebook pages of NGOs. The Donate feature will appear beside posts in NewsFeed shared by participating nonprofits and at the top of their Facebook Pages by which Facebook users can easily support the cause by paying online through Facebook. As of now, only 19 non-profit launch partners will start displaying the Donate Now button at the tops of their Facebook Pages and at the bottom of their NewsFeed posts. After some more testing, Facebook will open this feature for interested NGOs who can easily register here to avail the benefits.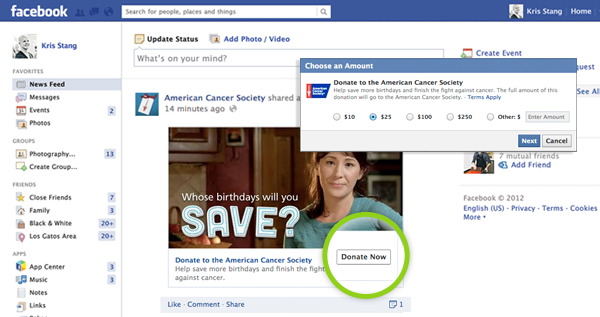 Donate Now Likely To Aid Support For Natural Disasters!
Well-known top NGOs have on an average 160,000 fans on their Facebook pages. In case of emergencies like natural disasters, Facebook is undoubtedly the best platform to address the masses with regards to proceeds and can be used to approach the public for immediate help. More than 30% of the U.S adults consume news on Facebook, hence it is easy to appeal to the massive number of news hungry people who can help or aid, in any way possible.
When users click the donate now button, they can choose the amount, enter payment details and finish the entire transaction in a single pop-up window without moving off the Facebook platform, away from interacting with friends. This new feature which uses a pop-up window is likely to boost conversion-rates and get more funds to needy projects. Users also have an option to share the non-profits' posts with their friends and help in amplifying the message to people, to take part in the noble cause. Users can choose how much they want to give and either enter payment details or use the one already stored with Facebook.
In November 2013, in the wake of the Typhoon Haiyan, Facebook had partnered with the International Federation of Red Cross to let people donate directly to the Red Cross's relief efforts in the Philippines. The campaign was a huge success and inspired everyone to donate for the organizations they cared about.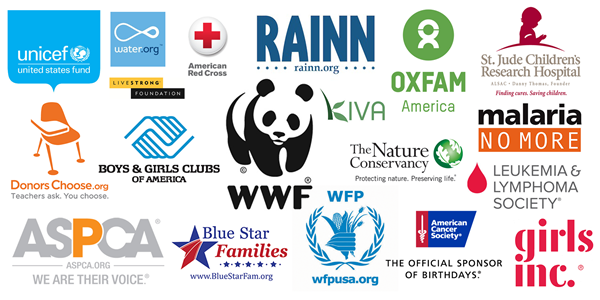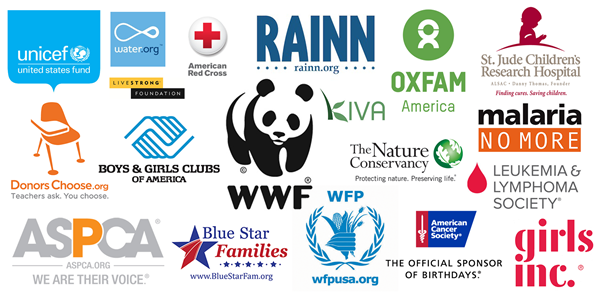 Facebook in the Newsroom blog commented that – ''Donate also gives nonprofits an easier way to reach out and ask for help, both to support their everyday mission and in the wake of major disasters. And, with a community of over one billion people on Facebook, every local cause can become a global one — and every global cause can become a personal movement.''
Charitable Checkout, recently introduced a marketing solution for Facebook brands by offering consumers of the social network, rewards for donating to noble causes. In the picture below – visitors to Omaha Steaks Facebook page which donated $5 to the American Red-Cross will receive $10 coupons from Omaha Steaks and the brand will publicly thank donors via Facebook. Brands can also create contests and prompt individuals to donate more. Customizable campaigns with advanced features like GivingSquads social media and fundraising contests, e-commerce, integration with mobile and text messages, campaign visualization, celebrity partnerships and support for application-programming interfaces can also be created on the Facebook platform.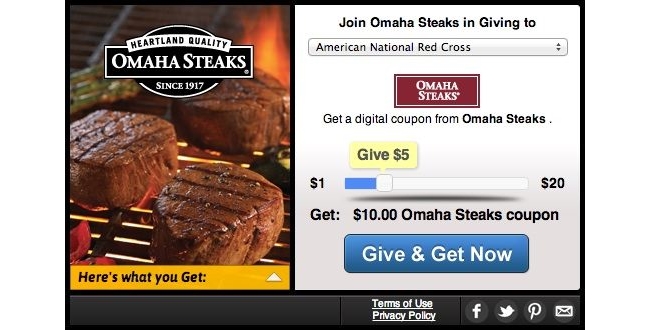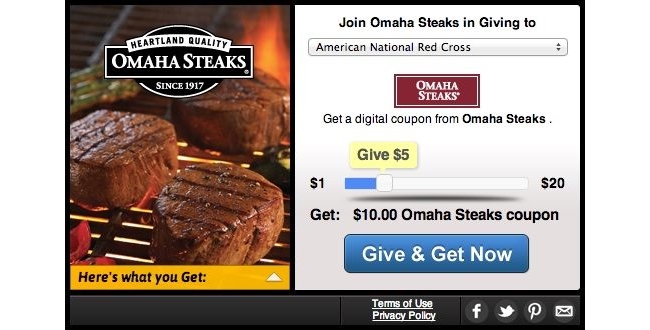 Is Facebook Really Looking To Aid The Social Cause Or Have Intentions Of Monetization Behind The Move?
The social media titan Facebook in the recent past is moving wayward from its main purpose of person-to-person social networking, probably the fast development of messenger apps has forced the social media biggie to opt for alternate service options to keep its users engaged on the platform. Recently, the increasing demand for news consumption reflected on the algorithm of the users' feed. Not just that, a lot of specific ad campaigns like Custom Audience, location and gender based ad-targeting has promoted the platform to more of a brand engagement platform while support for NGOs seems to be inline with the same.
Although, Facebook hasn't announced anything about monetizing the Donate feature, as they are claiming to be more socially concerned trying to aid NGOs and not looking for any monetary benefits. But from the past records, the social networking giant has introduced only those features which are monetizable. The donate option has indeed relieved users from investing extra efforts in following lengthy online payment procedures which disrupt usual browsing experience, but the move has not helped the NGOs much with regards to spreading messages to the news feeds of every user.
If Facebook had real concern towards a social cause, they could have added extra benefits along with donate now feature by revising their news feed algorithm to promote posts from NGOs to higher ranks in the users' feed, free of cost or for a reduced price. The donate feature is not very beneficial in terms of gaining a wider reach via news feed ranking. Except those which are universally famous like Teach India, UNICEF and AID will gain benefits as they have a wider fan base. Comparatively, lesser known NGOs which are in need of funds will hardly be benefited by the donate feature. Facebook is probably hoping that after the donate feature is rolled out universally, a few smaller NGOs might opt for paid promotion of their posts on Facebook.