Apple Inc. (NASDAQ:AAPL) has always been a trendsetters in the computer industry. Often bringing out brave innovations ahead of times, or being credited for changes that needn't be their own but were advertised as Apple's own inventions. From the days of GUI to the rise of Smartphones, Apple has been at the forefront of several game changers. One such game changer has come up in recent days and is more business oriented than technology. The 'Buy Back Scheme' has existed for ages in several industries and several markets. From household appliances to furniture, buy-back schemes have long existed, yet Apple have managed to use it to completely overhaul the Smartphone industry.
The Plan
Apple started the buy-back scheme humbly in the developing markets. While most developed markets are strong bastions of Apple, the developing market has always belonged to Android players such as Samsung and Sony. It wasn't surprising that Apple had to come up with a more enticing offer than its competitors. After reports of the Apple 5C not matching sales expectations, Apple chose not to compete on the price but rather offer a reasonable discount in a smart way.
Apple chose to use the buy-back scheme initially to sell its iPhone 5 and now its iPhone 5C and iPhone 5S in markets such as India. The buy-back scheme lets users exchange their old Smartphones and get a significant discount on the new iPhone. The better your Smartphone, the higher the discount. This move came as a complete change, as users found the usually high priced iPhone 5 slightly within their budget and often migrated from Android or Windows. Apple has not only succeeded in effectively keeping the market price of iPhone high but also managed to keep its customers interested. We previously reported a reality check for trade-in program for iPhones 5C.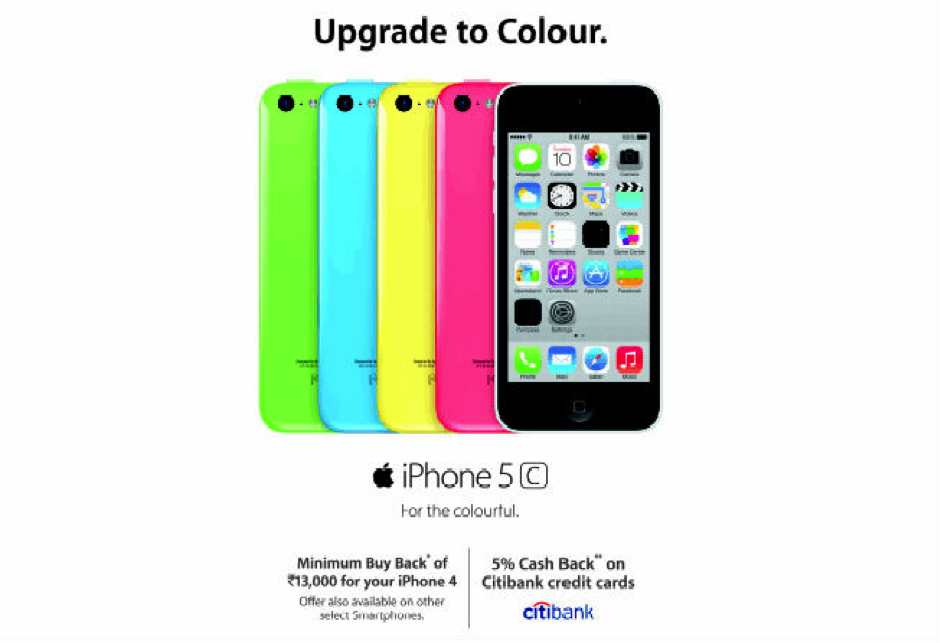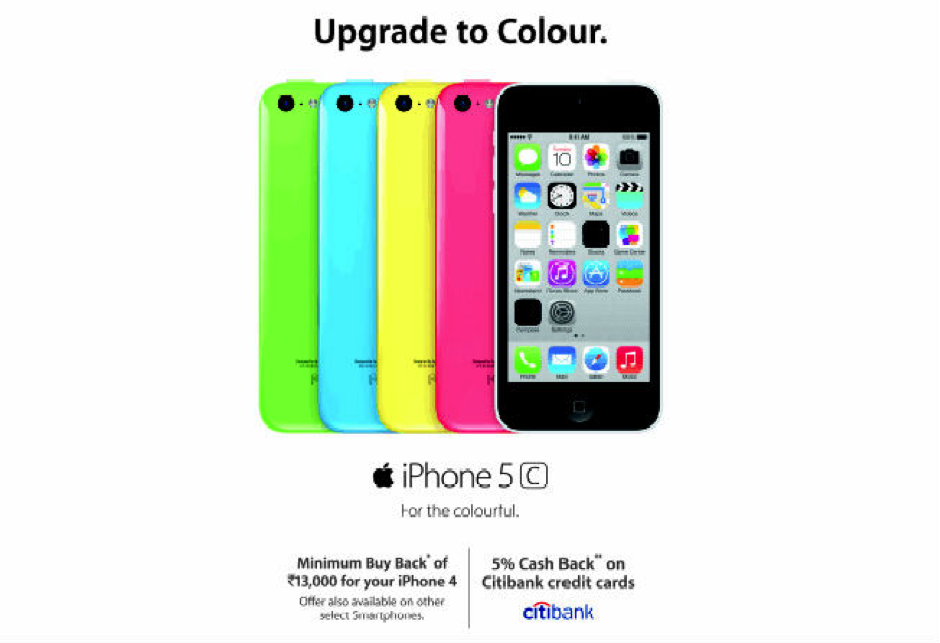 The Merits
Buyback schemes has basically had a threefold impact on the Smartphone market.
 – Increased Market-Share
With more users exchanging their devices for an iPhone, Apple was not only able to increase the number of iPhones in the market but even reduce the number of competitor devices. So as more users migrated from their Samsung Galaxy S3's to the iPhone 5S, Samsung's share took a slight hit.
 – Keeping The Mark-up
The Apple iPhone is arguably the most valuable Smartphone in the market in terms of margins. In fact, a look at the comparative pricing charts will even show that consumers in markets such as India actually pay more for their iPhone than consumers in the US or Europe. Apple would ideally not like to lose this pricing advantage. Buy-back actually helped Apple do that by keeping the iPhone 5C price in India at Rs 38,000 and yet reduce prices on exchange offers. Apple thus killed two birds with one stone, keeping prices high and yet offer attractive discounts.
 – Rewarding Loyalty
Apple has managed to keep the iPhone users also from migrating to other options through the buy-back program. When users can get as much as $200 less on exchanging their old iPhone for a better, newer iPhone, there is really no incentive to chuck the iCloud, Apple Store and the many features to adopt a whole new OS. Clearly, the buy-back scheme is one of the biggest reward programs for iPhone users.
Following The Path
Apple's huge success in winning both, new customers and retaining old customers through the buy-back scheme has prompted even competitors to take notice and replicate. HTC has recently launched a scheme that gives a minimum amount as cash-back on exchanging their old Smartphone for one of the new HTC One smartphones. Users can get up to Rs. 5,200 on upgrading to HTC One with dual sim or Rs. 4300 cash back on upgrading to HTC One Mini. Nokia has also followed suit with massive cash back on exchanging one's old Smartphone for the Nokia Lumia 1020. The phone currently retails at Rs. 49,999, but users can buy one for Rs 36,499.
Conclusion
Buy-back schemes have been Apple's most innovative marketing initiatives yet and has helped expand user base in recent times. While competitors have been quick to adopt the new scheme and made their on variants, one can expect the iPhone brand and the enticing discounts that come with it to grab more consumer attention in the times to come. Apple has clearly got a good deal going for the iPhone aspirant however it remains to be seen how these buy-back schemes affect Apple's profit margins per device. It will also be interesting to see how Samsung and Sony ought to react to the growing iPhone threat.