As the year-end is approaching closer, marketers are busy hustling around gathering reports, data points and results from various sources to plan out strategies for marketing their brands, begin their ad campaigns on a fresh note to gain the initial lead in 2014. There are many speculations and predictions according to which the strategy adoption is likely to break the past revenue records for brand firms. Content marketing, social media advertising (Facebook Inc. (NASDAQ:FB) and Twitter Inc. (NYSE:TWTR)) and mobile ads are expected to play a decisive role for marketers. It is high time that brand marketers took into account all the observations and results of 2013 and set a steady foot to begin with the 2014 advertising march.
Why Marketers Feel Social Media Is No More A Lucrative Digital Advertising Option?
According to a combined study by Econsultancy and Adobe, 2013 was marked as a year of content, innovations continued to flow in the content marketing arena, as translating the content across various platforms to consumers proved an up hill task. More than 700 respondents (over the last 3 quarters) who participated in the survey believed marketing was much more measurable this year, but hardly 20% possessed the required marketing technology to deliver favorable results. Although, marketers still consider social media marketing as high priority, the number of folks who considered it as prime digital opportunity fell drastically by 30% in the last 12 months. According to eMarketer, social media's newness seemed to be wearing off for a few of them, while the ones who achieved desirable results continued to use the platform and invest heavily in it.
Nearly 35% of respondents in a survey conducted by eMarketer claimed that social media is a lucrative part of digital marketing, whereas in 2012, 54% of marketers had supported the same fact. About 43% of respondents supported mobile optimization techniques as the go-mobile trend is currently the in-thing and is likely to shift the entire advertising industry to the mobile platform in the near future.
By 2014, Nearly 15% of Social Media Reviews Will Be Fake!
According to a study by Gartner, marketers are increasingly investing on various social media sites to drive engagement in the form of likes and follows, research reveals that by 2014, one in ten of these reviews or engagements will be fake.
Further findings from an Econsultancy survey, which included B2B and B2c marketers, revealed that 39% cited content marketing and optimizing conversion rates as top priorities. Social media and video marketing performance have dropped in the last one year, which is likely to raise eyebrows of many (marketers) and force them to spend more time on research and data mining before investing funds. Millions of likes and follows gathered by some of the brands are not reflected equally well in terms their growth rate or profit margins.
Marketers are finding it tough to quantify or standardize terminologies such as likes and follows, and its effect on profit margins or sales rates. The metrics which marketers use to define success to brand owners are the ones suggested by social media networks (likes, follows, re-tweets, shares). These metrics keep evolving making it even tougher for marketers to match the derived ad performance results with the predicted revenue growth. Consumers randomly like brand pages, on an average 80, just like drinking water.
Econsultancy says – ''Marketers are too dependent on companies like Facebook and Twitter and should take their analysis to the next level by correlating performance against important business KPIs instead of relying on limited and often flawed metrics. The only ones fooled by online love-buying are the marketers engaging in the tactic."
Adoptable Marketing Techniques For 2014!
Although, a majority of findings above claim the deceased effect of social media marketing, it is not right to conclude that social media is not beneficial anymore. A majority of web users across the globe are still investing more time on social media advertising on the desktop and mobile networks, just that landscape of usage is fluctuating between Facebook, Twitter, LinkedIn, Pinterest, YouTube and Instagram. Social media sites have revolutionized its advertising platforms and are providing more sophisticated ad campaigns to marketers, which they can effectively use to address Facebook's 1.189 billion active user base, Twitter's 232 million users, LinkedIn's 259 million, or Instagram's 150 million users.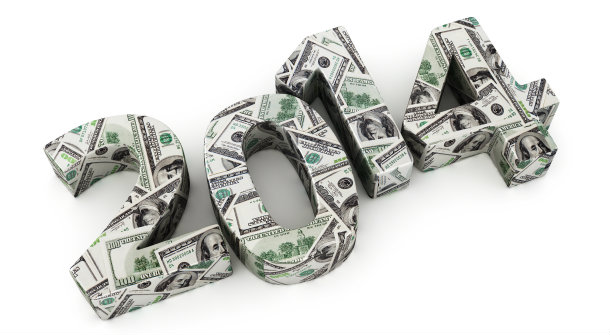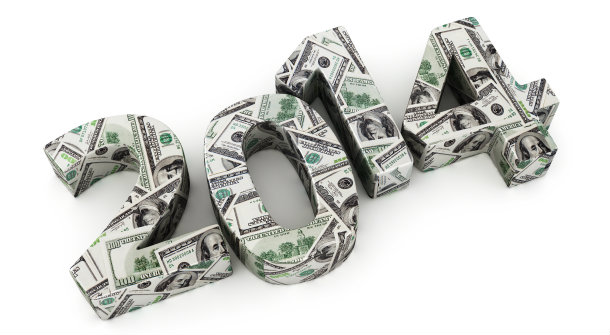 Few key points which marketers need to consider are – mark the potential areas for marketing by conducting in-depth analysis and define the target audience clearly. If marketers are looking to publicize their product which is more appealing to consumers of a certain geographic location, invest on location-based ad targeting, if the product's usage is specific to a particular gender then they should launch gender based ad campaigns. For SMBs and other brands, who are looking to promote their new product to an existing customer base, the custom audience feature is also an option.
More than 50% of Ad Age 100 and thousands of other brands now use the custom audience feature as re-targeting existing customers is a safe option because they are likely to engage again with the brands, if their past experience was good. Referral traffic through Facebook accounts for 10% of overall traffic to websites. Facebook has also seen a spike in its mobile referral traffic rate by 253%.
Marketers in developed states where Twitter's active user base is dominant, can invest on promoted tweets or trends, as brand publicity is likely to scale up due to the virality quotient of a re-tweet. Interest graph of Twitter and its latest ad targeting tools are likely to create more buzz amongst the tweeps compared to Facebook. The recently introduced visual tweets are 150% more likely to get re-tweeted. Instagram recently introduced Ads in user's feed, as marketers were increasingly adopting rich media contents like images and videos in their content, Instagram could act as a more refined medium for the same.
Marketers should lay more emphasis on the usage of infographic, images and videos within the content and market them smartly through various support channels. Video content is not valuable if it's merely self-publicizing, informative and entertaining content must be embedded within the video ad or images so that users find them engaging. Marketers should stress on various CRO techniques from time to time to increase revenue through the existing customer base.
E-commerce firms should emphasis on usage of Pinterest as they account for more than 17.64% of the overall e-commerce revenue. Holiday gift guide, related pins, promoted pins and other Pinterest products can also be utilized well by marketers. Pinterest is also known to drive a significant amount of referral traffic to websites. B2B firms should be active on the LinkedIn platform, create informative blogs, as users on that platform look for knowledge rich content. LinkedIn is currently driving 64% of referral traffic to corporate and B2B firms. As usage of mobile devices like Smartphone and tablets is on the rise, marketers should focus on investing on social media mobile ads, as M-commerce is likely to observe a prominent rise in the near future. Brand websites should be mobile optimized to provide a an enriching browsing experience to consumers.
Source: Social times