LinkedIn Corp. (NYSE:LNKD), with a massive user base of 259 million, is continually evolving into a revolutionary professional network. B2B marketing, talent hiring and its knowledge sharing platform (the influencer's program) for users across the globe, are some of its benchmark offerings currently. LinkedIn is now more focused on bringing the younger generation to the site. It recently revamped its features for iPad users as most of the teens are shifting to the mobile platform for web surfing and social media.  To aid students, especially higher-education aspirants, LinkedIn introduced university pages.
Many students are able to crack top-level exams like SAT, GMAT or GRE, but very few end up into good colleges, a top ranked college is not necessarily best at every possible branch or field which students might be interested in. It is important for students to get an insight about the college before making their choices and educate themselves with various other criteria necessary to boost chances of selection for their dream college.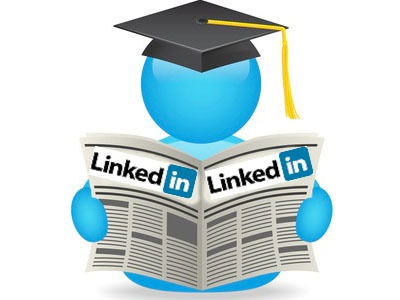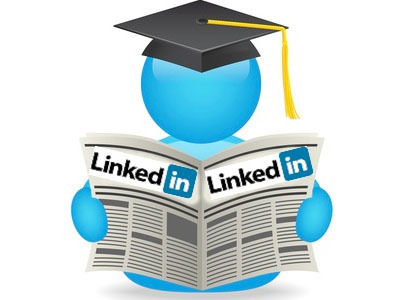 LinkedIn Lowers Age Barrier To Help High School Students Plan Their Future Well In Advance!
University Pages is the destination on LinkedIn for schools to market themselves and build a community to showcase a better insight into it's academic and social life. Folks who are aspiring to get into any particular university can discuss, have conversations with alumni, current students, parents, prospective students, and even employers or faculty. Students can create profiles highlighting their achievements that would otherwise be hard to include in a traditional application.
The professors or alumnus who are approached by students can directly view a student's profile and see if it matches their requirement for any particular research work prevailing and give special preferences to interested students during the in-take process. LinkedIn has also lowered the age barrier to 14 in the United States, Canada, Germany, Spain, Australia and South Korea and 13 years in most of the other countries, to enable students to engage and network with various university folks and alumnus at an early age, for better future planning.
University Pages are a great place to keep oneself updated with the latest that is happening in the campus, research related stories, campus life, activities conducted, to ask questions and engage with alumni and current students. Students can explore world-wide universities and draw a comparison between different options so that they can choose the best. They can also see whether the careers of graduates or alumni will get them to their goals in the post-graduate period.
University pages also help in enriching the knowledge related to a notable alumni who has passed out of school and received recognition from the society for their special contribution to the society's welfare. There are many students who are unable to match their area of interest with their dream college, such students can educate themselves with a diverse professional path, which few alumnus have chosen after graduation, see where they live and work, what they do, and even the skills they have acquired along the way and try to opt for a similar option.
LinkedIn can be effectively used to explore schools worldwide, greatly expand their understanding of the careers available, and get a head start on building a network of family and friends to help guide them at each step.
LinkedIn recently introduced LinkedIn Intro, for teens who love browsing the website on mobile devices. It will help in knowing the authenticity of people whom they message or network with for any sort of assistance. For parents who are worried about social networking habits of their minor age group children, can chose highly optimized settings in their LinkedIn profiles, to prevent them from being victims of any sort of negativity.
LinkedIn in their blog commented that – "We believe University Pages will be especially valuable for students making their first, big decision about where to attend college. Therefore, beginning on September 12, we will be making LinkedIn available to high school students* who can use LinkedIn to explore schools worldwide, greatly expand their understanding of the careers available, and get a head start on building a network of family and friends to help guide them at every milestone."