The rise of Android – a Smartphone operating system developed by Google Inc. (NASDAQ:GOOG) – is doing well, to say the least. Based on the Linux kernel and designed primarily for mobile computers such as tablets and smartphones, Android was initially released in the year 2008. It has steadily taken over the market ever since and is being used on smartphones and tablets that are manufactured by numerous vendors, including Samsung, Lenovo, LG, Sony, and HTC.
In Q3 2013, Android captured 81.9% of total Smartphone sales, outpacing iOS and Windows Phone OS by a distinct margin. Interestingly,  Android and the late-entrant Windows Phone OS were the only ones that registered a positive Y-O-Y growth in Q3 this year.
Android In The Early Days
Android, Inc. was founded in October 2003, in Palo Alto, California. At the time, the intent was to focus on developing a smart operating system for digital cameras. The company operated secretly, not revealing anything more than the fact that they were working on software for a mobile operating system.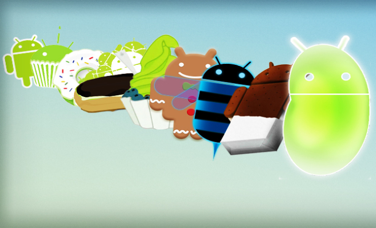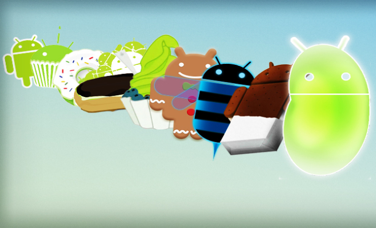 Android's biggest rivals in those days were Symbian and Windows Mobile as Apple's iOS hadn't been launched back then. In the year 2005, Google acquired Android, which then became a wholly-owned subsidiary of Google.
With the launch of the Nexus series of devices in 2010, Android gained popularity as an operating system for smartphones and tablets. Since then, many new versions of the Nexus series have been launched, with the latest versions of the Android OS.
Android Started To Face Criticism
Despite the fact that Android has garnered phenomenal success in recent years, it has also faced severe criticism on various grounds. There have been many myths regarding its usage, while some of its features have been slammed by users and endorsers of rival operating systems such as Apple's iOS and Windows Phone 8.
Android Is Complicated For New Users
One of the biggest myths surrounding the use of Android as a mobile operating system is the notion that it's too complicated for a new user. This, however, is far from the truth, as Android is quite unlike any other mobile platform when it comes to ease of use.
Most Android users have previously been users of feature phones. The features on these phones are seemingly more accessible in comparison with that on Android. This is by far the only reason why Android is supposedly complicated.
On the contrary, Android is rather intuitive and makes it relatively easy, even for new users to avail of several benefits. With the Android tablet and Android mobile prices being well within the reach of even the low-income sections of society, a spike in popularity is evident, even among new users. It has been estimated that by 2017, nearly 50% of the Smartphone market would be occupied by low-cost Smartphones, with an average price of $200.
The Supposed Need For A Task-Killer On Android
Android has been facing a great deal of criticism by those who claim that the operating system is in urgent need of a task-killer. Users believe that a task-killer would help boost the performance of their device. As a result of this, countless users around the world have been downloading task-killers in an attempt to boost battery-life and get more out of their devices.
However, some have found that using a task-killer slows the performance of their device to some extent. In fact, deleting these task-killer apps helped their phones run much faster. The battery life and the stability of such phones depicted a positive trend when a task-killer wasn't used.
The Threat Of Malware
In 2012, 32.8 million Android devices were found infected from malware, a majority of them were targeted by app repackaging, malicious URL and Smishing. Many people are of the opinion that Android apps can come infected with malicious software. However, this is far from the truth. The average user can safely use Android if he refrains from installing apps from third party sites.
Only when users install third-party apps do they face disastrous consequences.
A useful feature on the Android OS is that the apps ask you for permissions before they're installed. This helps you monitor whatever is being installed on your phone, and helps keep malware threats at bay.
Android Is Monotonous?
Android has been slammed by many who think that the operating system looks and feels the same, irrespective of the device it's running on.
There are various devices in the market that have the Android OS running on them but the OS does suffer from certain limitations. These devices can barely be called Android devices. What matters is that you check the specifications on an Android device before purchasing one.
Frequent App Crashes?
Another reason why Android attracted criticism is that apps crashed more often on this operating system compared to others. There's often a constant complaint that Android apps crash repeatedly.
This may not, however, be entirely true. Every newly-updated operating system faces such issues, while app developers try to tackle these issues. Once they are resolved, the platform gets right back on track, be it Android, Windows 8, or even iOS for that matter.
Android In The Year 2013
In the current year, Android has been seeing a remarkable surge in sales. This has been attributed to a number of factors. The primary reason for Android's success is the fact that it is very slick in its appearance and sharp in its working. This gives it a huge advantage, even over rival operating systems such as the iOS 7.
On Android, You Can Use Widgets!
Android allows its users to have widgets on the home screen. Widgets are extremely helpful as they make important apps easily accessible. The fact that other operating systems don't have this facility gives Android an upper hand. From weather reports to emails, traffic information and news, you can have widgets for just about anything that matters to you.
The Latest : Google Now
The latest feature on Android devices is the Google Now widget, which is able to read and predict which apps the user uses the most. It then displays the necessary information in the form of 'cards'. Even though this feature is available on Apple's iOS 7, it is best suited to Android.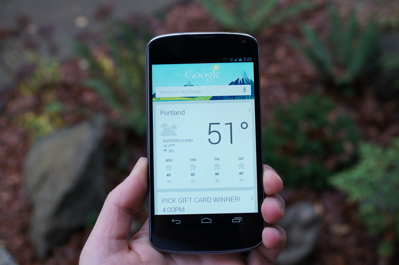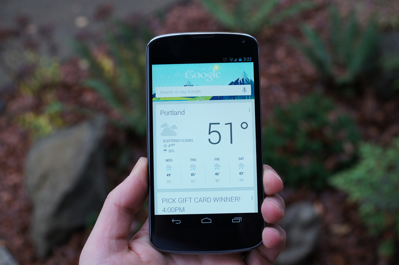 Android In The Future
Looking at the current scenario, it's quite evident that Android is the dominant platform when it comes to mobile devices. With Android mobile prices and Android tablet prices being rather flexible, these devices can be purchased and used by people belonging to almost every strata of the society.
With the slickness and simplistic usage that this operating system offers, it's highly likely that Android will have a strong hold over the mobile computing market, even in the near future. As on October 2013, Google Android is enjoying 39.35% of total mobile OS market – the largest pie. While Android is strengthening its position in the market, arch rival iOS' is losing its strong hold over the global mobile market.
As Android developers keep releasing new and interesting updates, the consumers definitely aren't complaining.