Facebook Inc. (NASDAQ:FB) is rolling out numerous features to make the platform more advertiser friendly and provide better ROI to brands. Advertisers in developed markets are getting more accustomed to various tactics and ideas to enhance their returns on the world's largest social media platform. Recently, Facebook had foreseen the possibility of exhaustive growth from the developed market of the U.S. In order  to cope up with the same PMD – Preferred Marketing Developer (PMD) scheme was introduced about a year ago to help the marketers in developing countries to use the Facebook platform effectively for advertising.
The aim of the group is to help connect brands and advertisers with developers who can make their marketing campaigns more effective and increase ROI for the brand. PMD program is likely to benefit Social media marketing, which was voted as the most important area for marketers for next 3 years.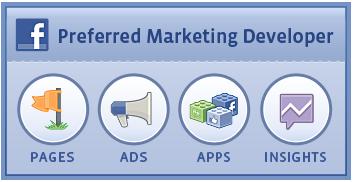 PMD Program Likely To Benefit Newbie Marketers!
Facebook is no longer just an engagement platform, it's about driving real, measurable business results by effectively using the largest social media platform of over 1.189 Billion user base. Facebook is innovating various features like the Location based Ad targeting, Improved Analytics report, Custom audience feature and the Introduction of Hashtag to amplify the returns and brand visibility to the advertisers.
But in case of advertisers of emerging market, a majority of them are unable to take decisions pertaining to designing an Ad campaign. Nearly 85% of marketers across the globe have very little knowledge about the latest marketing trends and they claim to have learned a majority of techniques during their on-job experience. For the same reason, the PMD program was initiated to assist advertisers from developing countries derive the required results. PMD was formed when Facebook decided to merge their Preferred Developer Consultant (PDC) program and Marketing API Program (MAP).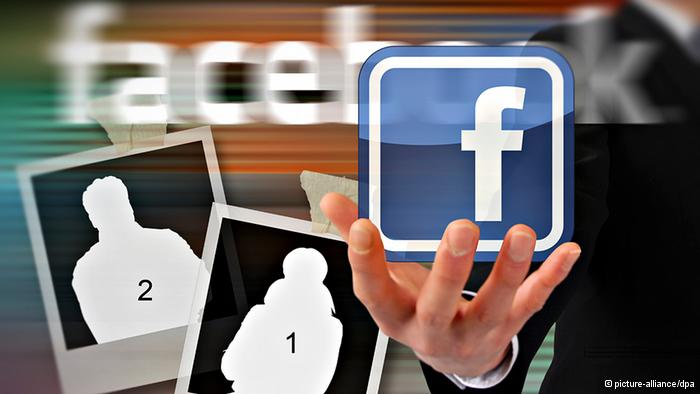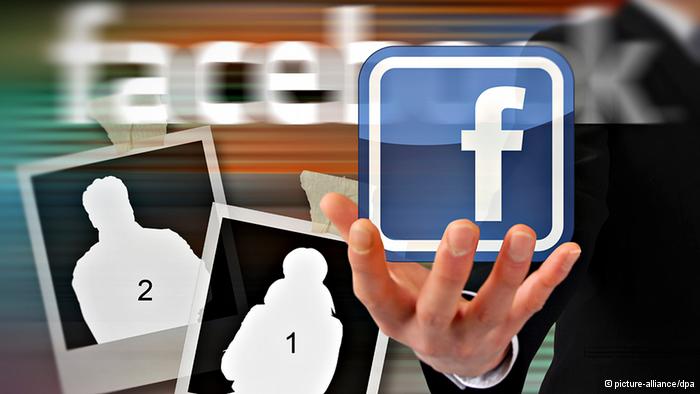 Image source : Dw.de
It's a win-win situation for Facebook, as they can not only improve their existing features in the advertising section by adopting technology innovated by PMD developers, but this will also promote more successful marketing campaigns on its platform which means more marketers are likely to keep using the platform for advertising thereby contributing to the over all revenue.
The PMD program has a little over 200 developers because Facebook is focused mainly on working with quality developers rather than multiplying their numbers manifolds for no good reason. Facebook's advertising growth lies heavily in mobile and significant growth outside the US. Hence, the PMD program is likely to benefit them by understanding real-time challenges for marketers through the PMD developers. To keep the quality of developers above a certain threshold level, the Facebook team has framed a series of criterion for developers to be qualified under the PMD program like engineering proficiency, the ability to scale globally, innovation – can they drive innovation and build on top of the API is the point in case. Transparency – around delivery and pricing. Alignment with Facebook's priorities.
PMD Program To Boost Mobile Facebook And Facebook Powered Technology
Facebook is undoubtedly evolving its features in the advertising section to benefit marketers of various brands. The PMD program which promotes the relationship between advertisers and developers implies that Facebook can expand its own limited engineering resources by allowing the developer-marketer team to innovate customized Ad features which could then be tested by Facebook and the same can be integrated in its core platform and can be offered widely. The PMD program drives innovation by allowing developers and marketers to act as virtual a R&D center for Facebook, PMDs can continue to innovate on the next set of challenges from marketers and implement the same using Facebook powered technology.
We know that more than 73.5% of Facebook users operate through the mobile platform, which means a whopping 874 million out of 1.189 billion users. With increasing penetration of smartphones, this number is likely to grow in future. More than 509 million DAUs of Facebook are on the mobile platform. These figures signify the need to pace up the mobile Facebook technology, and the PMD program is bound to aid the same. A majority of marketers are likely to seek help with regard to mobile advertising for PMD developers and the resulting innovation could be implemented by Facebook in its own engine.
PMD Program To Boost Revenue From Emerging Markets
If we analyze Q3,2013 for Facebook, out of a whopping 2.016 billion recorded revenue, nearly 41.2% which is around $832 million emerged from the U.S and Canada together. Whereas the user base (MAUs) from these two countries account for a mere 16.73% or 199 million out of total user base of 1.189 billion. On the other hand if we analyse developing countries of the Asia pacific, the revenues accounted for Facebook, from these countries was approximately $255 million or 11.35% of total revenue. Whereas the user base (MAUs) from the Asia pacific is around 351 million, which is 29.52% of total user base.
If we consider the revenue generated from the rest of the world (except the U.S, Canada, Asia-Pacific and Europe), the recorded figure was a mere $229 million or 11.35% of total revenue whereas user base(MAUs) from same region is approximately 30.44% of total MAUs or 362 million. It is vital for the social media titan to take immediate steps to drive revenue from emerging markets as the possibility of revenue generation from developed nations of the U.S and Canada is bound to dry up soon.
To balance out the above depicted situation and to maintain a continuous flow of revenue, the PMD program was introduced. Marketers or Advertisers of developing countries are well aware of potential opportunities on the Facebook platform, but at times, they are unable to decide the exact budget to be sent for any promotion or Ad-campaign or how to optimize the strategy to derive maximal returns. Developers of the PMD program aid such newbies by studying their entire scenarios and deciding an optimum strategy for them. They mainly help by developing APIs which could be helpful for a particular brand in driving more profits or publicity. Few brands whose products are liked by niche audience groups, can design optimized plans along with the PMD developer.
Internet.org And Facebook-Cisco Tie-Up Likely To Enhance The PMD Program
Internet.org started by Facebook with the aim of providing free internet at public places to more than 5 billion users, is likely to provide a pathway for developers and marketers to work together effectively under the PMD program. According to the latest  news, Facebook has tied up with Cisco for providing free WiFi at public places like hotels or shopping centers. A visitor has to sign in to Facebook and check in to a room without having to queue up at the reception counter to do so. When it comes to shopping malls or retail centers, customized Ads or various discount coupons or coupon codes pertaining to brands present at the shopping malls could be delivered to consumers that check in to Facebook when entering a mall or a store.
This is likely to benefit marketers in a much better manner as they can tie up with the PMD developers of their own region, who will have a better insight about the behavior or shopping habits of shopaholics in their regions. They will have a better idea about the crowd strength in retail centers on particular days of the week and they can customize Ads accordingly and drive more sales.
Source : TheNextWeb