Trend of staying connected with friends and close peers is slowly shifting from social media and SMS texting to Mobile Messenger apps. Chatting has left the desktop behind and expanded onto mobile platform in a big way. Most of the messenger apps now offer a host of additional features to try to reel more and more users into their customer base. Mobile Messenger app industry has been battle field for many players as users don't hesitate to adopt any new brand if pertaining features, offers, deal is better than rest of the apps. Line, WhatsApp, WeChat, BBM, Nimbuzz and Viber are among the top mobile messenger apps preferred by users across the globe.
LINE: Fastest Mobile Growing Mobile Messenger App
LINE, a free call and messaging app was released in June 2011. Since then it has crossed over 260 million in more than 230 odd countries. LINE has amassed large user-base in Japan, Thailand, Taiwan, Spain, South America and recently in India too. Including Japan it has more than 48 million users in Asia. User growth has been impressive in countries beyond Asia, with 15 Million registered LINE users in Spain. Thailand has 18 million Line users, followed by Taiwan with 17 Million, Indonesia with 14 Million and India with 10 Million users.
Line app was originally developed for Android and iOS smartphones. Later the app service was extended to Blackberry, Nokia Asha, and Windows Phone (July 2013). The application also exists in versions for laptop and desktop computers using the Microsoft Windows and Mac OS platforms. Large number of adorable expressive stickers and other impressive features seems to be attracting users across the globe.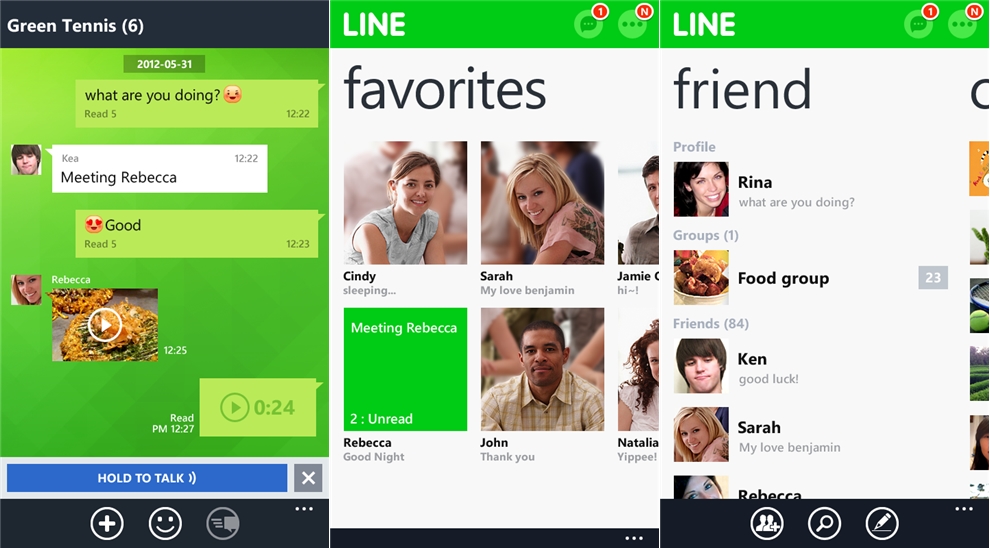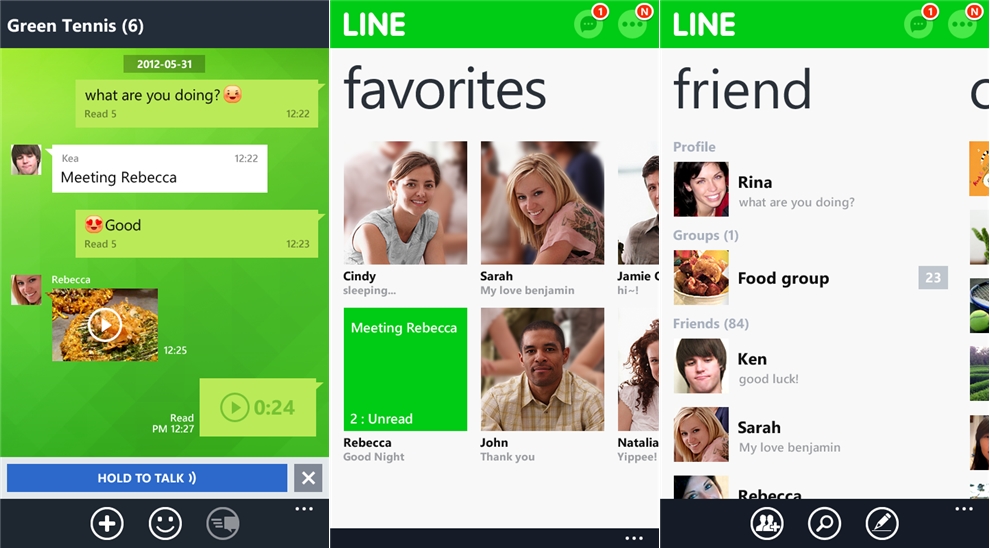 Image Source : Softpedia
LINE is also partnering with various smart phone brands and media firms to accelerate its user-base across the globe. It recently partnered with Sony India to pre-install LINE in its latest Xperia C and Xperia Z1. Sony Music Entertainment is opening official accounts with LINE which will cater to fans of major genres of music including Bollywood, International music and other regional linguistics. LINE is bound to promote its user-base in various part of the world in days to come.
Nimbuzz Registers Over 150 Million Users, Capitalizes More On Emerging Markets!
Nimbuzz is yet another messenger app which has created significant amount of tittle-tattle amongst the teenage users worldwide.  Nimbuzz, a free messaging and entertainment app which recently crossed 150 Million users across globe, enables users to enjoy free calls, instant messaging, games, file sharing, and social networking on their mobile device.  It is spread over 200 countries – and with more than 210,000 new registrations per day. Nimbuzz is well adaptable to major platforms like iOS, BlackBerry OS, Android, Windows Phone, and J2ME, as well as Windows and Mac computers. It is one of the few IM apps available for Java based phones (smart feature phones) and accounts for 25% of Nimbuzz users.
Image source : Softpedia
Number of Nimbuzz app users in emerging markets of Asia account for 60% of total Nimbuzz users, with India housing about 25 Million out of total user-base. The firm seems to be investing all their efforts to grab emerging markets in developing countries like India, where average time spent by a user is 120 minutes per day. The company recently entered into a partnership with Spectranet hello IP to launch cheap international voice calls (only 1 paisa per second – call rates) over Internet. The company had also entered into a deal with Aircel couple of months ago, to launch free messaging service to users of J&K (India).
WhatsApp Vs WeChat Vs Viber
WhatsApp's easy-to-use, highly customizable UI and the ability to automatically add contacts (who use WhatsApp) from users' contact list into the app's contact list has attracted more than 300 million users worldwide. It has nearly 250 Million MAUs and latest inclusion of voice based messaging is likely to hike its user-base further. WhatsApp is a paid app, going for a one-off $0.99 for iOS, while on other phones, it is free for a year and will cost $0.99 per year of subsequent use. WhatsApp is supported by all major platforms like Android, iOS (iPhone), Blackberry, Windows Phone, but not on desktop. The firm recently partnered with mobile manufacturers such as Nokia, which is likely to help in accelerating the user-base count. The recently unveiled Nokia Asha 210 has a dedicated WhatsApp button.
Viber, with over 200 Million user-base and addition of 400,000 new customers every day, supports iOS (iPhone), Android, Windows Phone 7, Blackberry, Nokia, Bada and has recently been made available for desktops (Mac OS 10.7, Windows) via Viber Desktop. Unlike WhatsApp, Viber is a free app with no usage fee but remains ad-free. Group chat on Viber is supported for up to 39 people whereas in WhatsApp maximum limit is 30. The desktop version of Viber, apparently, has been designed to compete with Skype and it integrates with the existing mobile versions of the app, enabling users to transfer calls with a single click.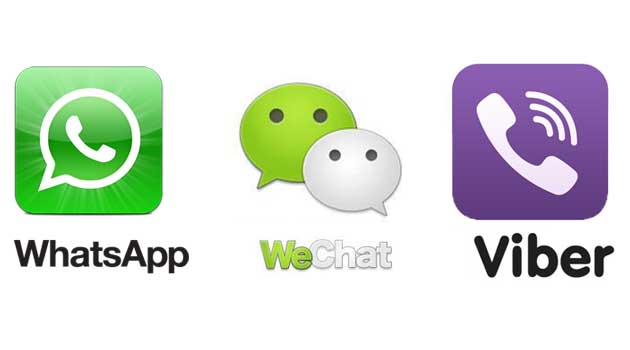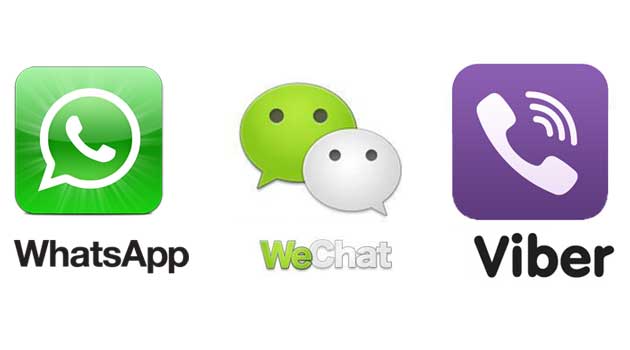 WeChat also supports Video Calls, and Live Chat apart from sending text, pictures, videos, audio clips, location data and contact details. WeChat is also the only app with a few social add-ons that helps in befriending random people. Shake is the roulette style of engaging with a random stranger. WeChat has over 400 million registered users but only around less than 100 million of them are outside of China.
All the above 3 apps are amazing tools for communication offering more than a regular SMS service. All of them are supported well on various platforms and have their own pros and cons. WhatsApp enjoys benefit of emerging early in the market and it easy usage, whereas WeChat and Viber are advantageous in terms of its add-ons features (Smileys, animated emoticons), desktop adaptability and security. WhatsApp consumes very less memory, whereas file size of WeChat is twice of that of WhatsApp and has heavy on entry-level smartphones.
It would be interesting to see how each of these apps innovate themselves to keep the user interesting for long-term. Majority of messenger apps require a minimum effort to install and start using, hence consumers won't hesitate to switch to different platform based on prevailing trend, deals offered, user-experience and soothing features provided by these apps. It is important for messenger app firms to evolve in accordance with pertaining demand and grow more user-friendly. Best example in this regard is BBM, which was earlier supported on Blackberry devices only. Recently, BBM app was launched for cross-platform support, which resulted in whooping 10 million downloads within 24 hours of the launch. BlackBerry can leverage on its security features to gain back those users, provided it makes innovative features available at the earliest. Currently BBM has crossed over 20 Million downloads after it was launched on cross-platform basis. Rise of Facebook Messenger, Google Hangouts are likely to play significant role in messenger app industry due to massive user-base.