One might feel that heavy investment on Facebook Inc. (NASDAQ:FB) marketing will drive wide fan following for their Ads. But the Social media giants have their own rules; it is important for marketers to follow their guidelines before submitting an Ad; else might face rejection and have hazardous effects over Ad-campaigns especially if the launch date/special occasion is 1-2 days away. Social Media has emerged as topmost choice of marketers when it comes to content marketing. Majority of marketers are aware of importance of social media and significance of posting rich media content, but very few bother to follow rules and regulations of Facebook before submitting/designing an Ad.
Avoid Usage Of CAPS, SMS Language!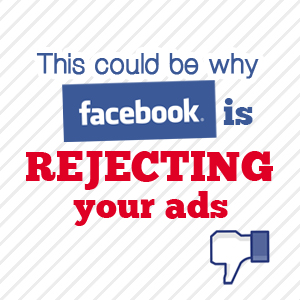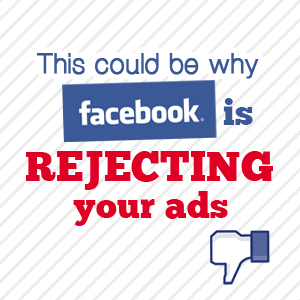 Ads should clearly mention company's name, products or services offered along with supporting text, else might face rejection. Online brands generally have notion that writing all letters of text part in caps will drive user's attention; well they aren't wrong in thinking so but sadly, it might never reach users, as Facebook won't allow such Ads due to inappropriate advantage for Ads with letters in Caps. Ads with all letters in CAPS look more like a Spam and Facebook classifies such cases as 'Grammar mistake'. Facebook is likely to reject Ads that might prevent users from engaging or make the networking platform feel unsafe due to Spammy look.
Usage of SMS language and short-forms, which are suitable for online chats with friends and on '140 char device', must be avoided in Ads. Facebook might not approve Ads containing SMS language as it provides bad impression on viewers and users won't find the platform engaging. Few classic examples of these are use of '2Day' for 'Today' or 'W8' instead of 'Wait'.
Avoid Mishaps Of Targeting Wrong Audience, And Tragedy With Grammar Part !
Facebook had recently rolled out location based Ad-campaigning option for better ROI to marketers and advertisers. It is important for online brands to analyze their potential marketing areas and submit their preferred locations accordingly. This metric is important both for online brand and Facebook. If a company like ''LifpKart'' launches its Ad campaigns in the U.S, where they don't have their service and very few of them would have heard about the brand, Facebook users, especially shopaholic, won't find the Ad engaging. In fact it will deteriorate user experience. Such Ads which are targeted to wrong audience might face rejection.
Grammar mistakes, silly errors in sentences are highly unacceptable. Usage of professional writing, with fewer mistakes create better impressions on users. Make sure the sentences used are free from grammar mistakes and are written in professional way without any usage of slang or inappropriate words.
Avoid Inappropriate Destination URLs And Display Of Deceptive Offers
Facebook has set strict detailed instructions about destination page where a user will land after clicking an Ad because majority of links in Ads spread through unpaid mode are spam and such ads hamper user experience. All Ad viewers or users must be sent to the same landing page as the text within the Ad-link denotes, when the ad is clicked. Directing the links to a PDF or Word doc might easily lead to suspension of account of online brand. The destination should not include any Pop-up Ads or similar fake applications. In worst case, Ads may only be directed to a website or iTunes, Google Play store. When linking to one of above, displayed text on link must clearly mention the same. Majority of Ads are rejected due to spammy links or inappropriate website links.
These days lot of spammers create attractive Ads ("earn $1000/day", "Click and get free coupon") to persuade users to click, resulting in increased hits of destination page. But sadly there are few marketers, with minimal thinking capacity, likely to attempt deceiving users by making such offers to attract people, and then giving them something totally different when they click it. Such marketers are either interested to get their account terminated or demolish the reputation of their online brand.
Satisfy "20% Rule" For Ad-Images
Avoid using images and videos which are inappropriate and not related to Ads, as Facebook is sure to reject such ads and may ban advertiser's account to safeguard users' experience. Ads consisting of images must not contain text more than 20% of image (Except text on product's image), if you divide ad into a grid of 25 squares, text should not be present in more than 5 squares. Facebook is likely to ban such images which do not satisfy criteria of 20% rule. Advertisers can check here, if their Ad image satisfies 20% rule or not.
Promotion of adult products, gambling, lotteries, Malware download link are prohibited, while Ads related to social awareness issues are allowed provided they mention it clearly within the Ad. Ads with a direct/indirect link to a site, containing malware/spy software downloads or deceptive content, is not allowed. Ads containing hate speeches, nudity, harassment, Illegal activity which receives most of the negative user feedback, or are otherwise deemed to violate Facebook's community standards are strictly banned and might be removed. Ads which violates the rights of any third party, including copyright, trademark are discouraged.