Social media titan Facebook  Inc. (NASDAQ:FB) is introducing progressive changes to enhance its foothold in mobile section. It's latest version of messaging app for android was renewed to provide enriched experience to its mobile users. The latest version allows users to send message to any of their mobile phone contacts bypassing the limitation of messaging to just Facebook friends/mutual friends. The latest test version is likely to be rolled out to iOS users in couple of weeks. It gives benefit for users over traditional SMS , texting option as they can message any users (if they have their mobile number) free of cost.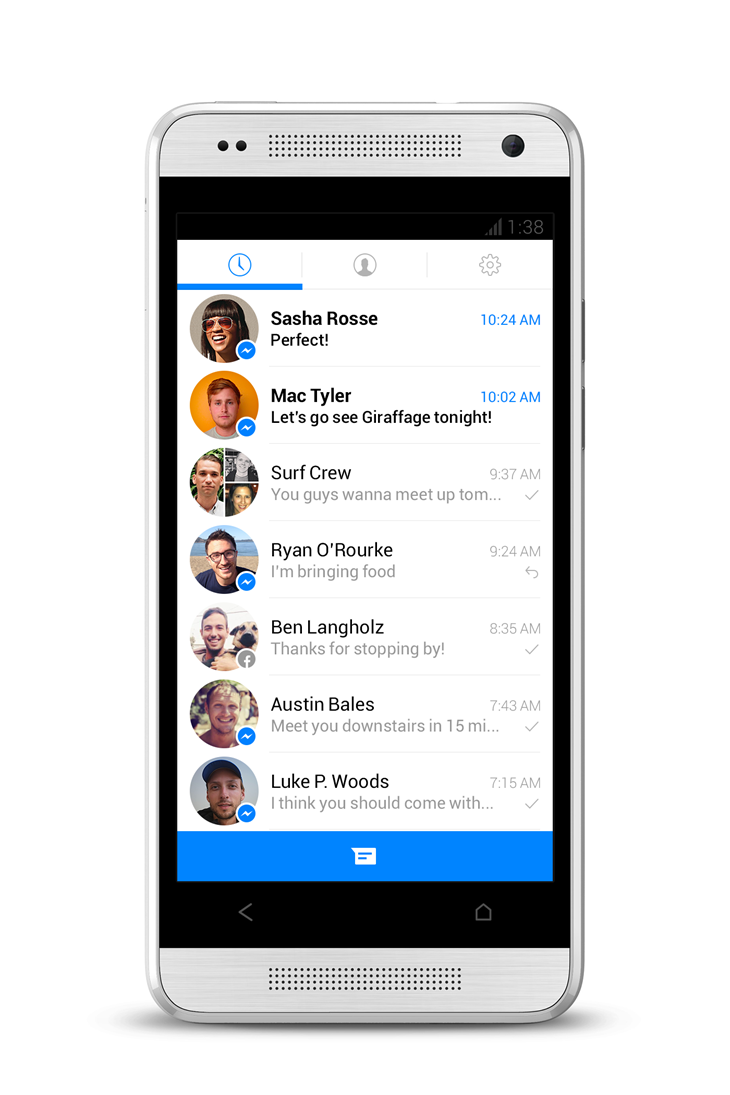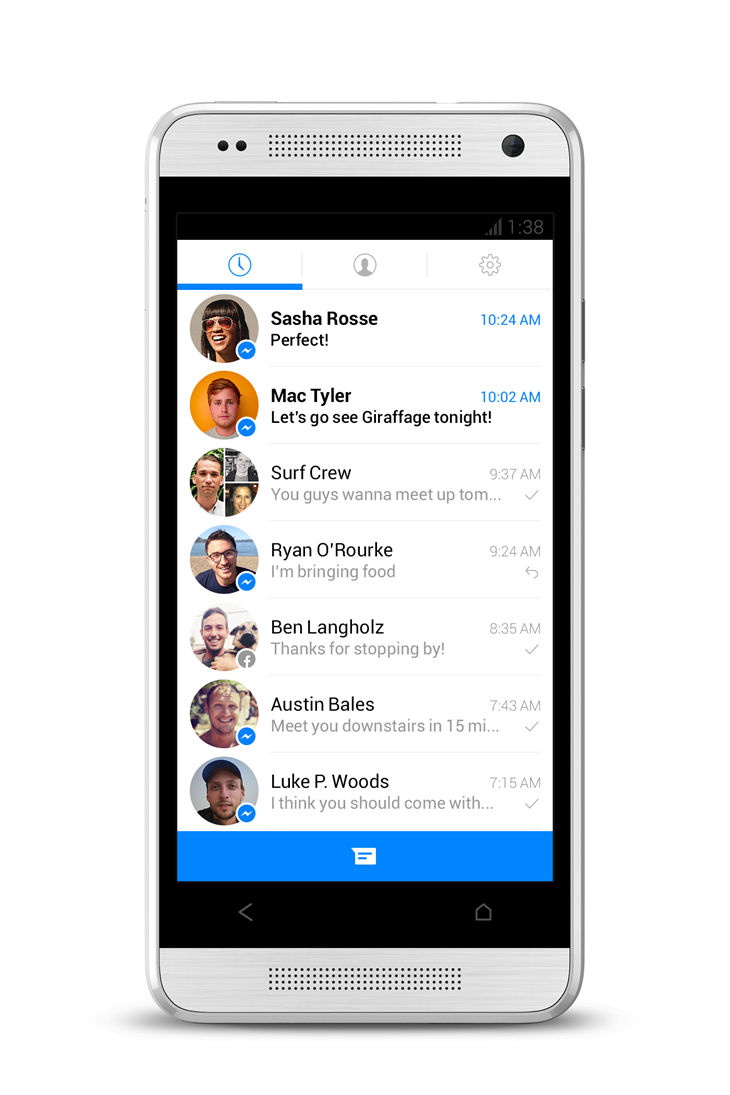 Facebook Trying To Outplay Traditional Paid SMS Option And WhatsApp/BBM ?
The latest version works more like traditional SMS or texting. It allows users to see which of their friends are currently using messenger and avails instant messaging option; For those who aren't using app the message is delivered to their Facebook inbox. Navigation experience is also enhanced, as users have to just swipe left to view recent conversations; there are options to change settings and check list of other users at top bar.
 Facebook said in its Newsroom post "As more and more people use Facebook to connect with their friends on mobile, we are focused on building the best mobile products. Facebook messaging started as a desktop chat experience, but when it comes to messaging on mobile, people want something faster and lighter-weight"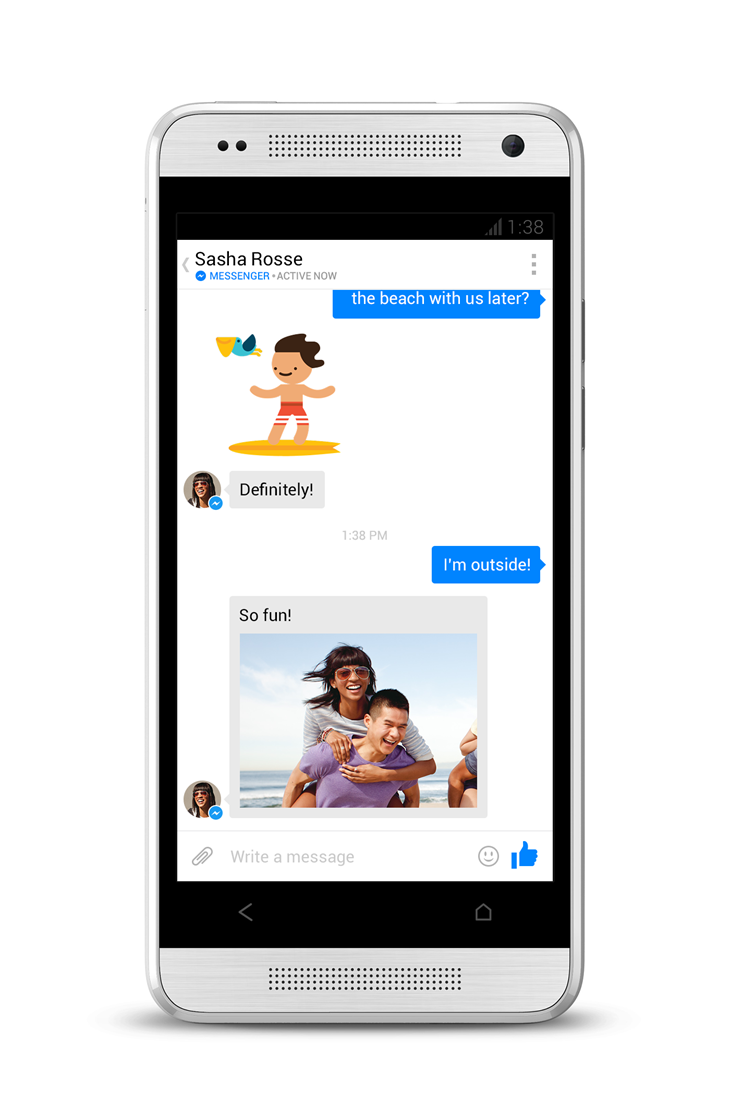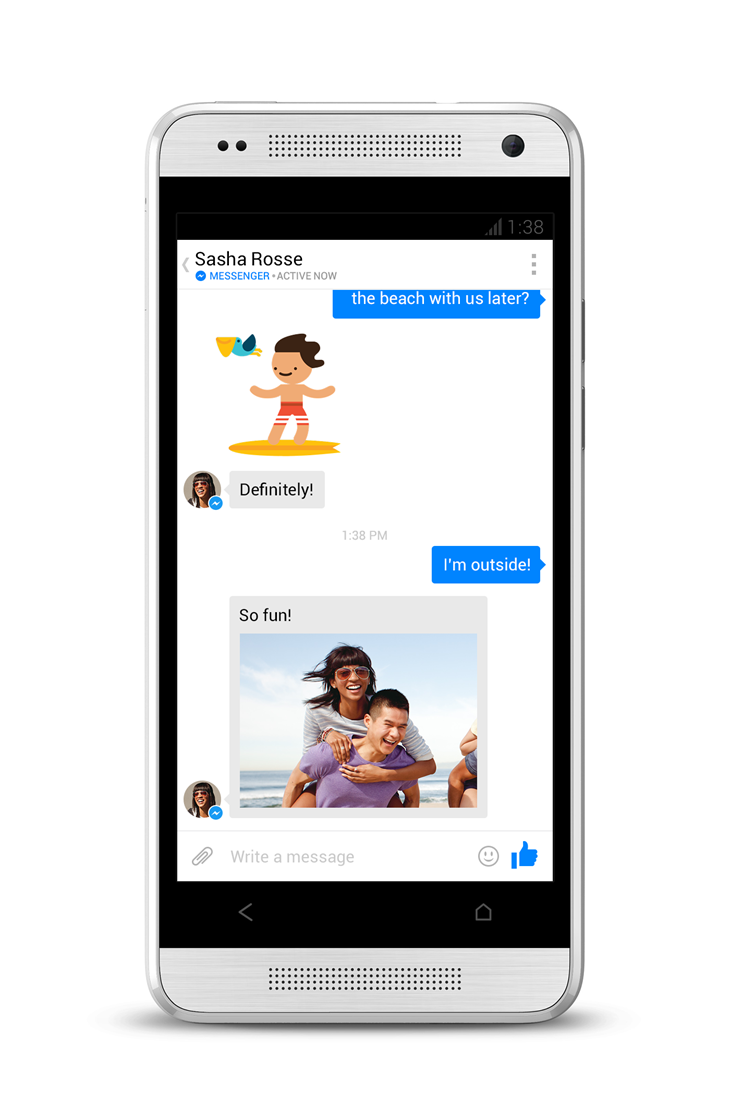 A messenger icon will be displayed next to the user's name if he/she is using the messenger app, by this other users can know if a person is using app. This feature is important in case of emergencies, as user can directly ring up (if the destination number doesn't feature app icon), as non-app users are likely to view message when they login through desktop or laptop much later. App users can message instantly and expect deliver to be at its best; as the latest version uses much advanced technology which helps in fast delivering of message; notification will be displayed once the message is received.
Countries where users had to spare few cents to message can now connect with their friends at free of cost. Although it requires users to have Facebook account to receive messages, still it will benefit users in long run due to massive users base growing constantly. In developing countries more people are attracted to Facebook these days, so there are high chances of destination user owning a Facebook account. This initiative is likely to boost its growth in mobile section and also challenge fast-growing WhatsApp and other messenger app, which had poached significant amount of teenage crowd from Facebook's active user-base. 'Facebook Messenger' for Android is currently released to limited user and is likely to be rolled out to all android and iOS user in couple of weeks.