Around one and a half years ago rumors about a Nokia Tablet had surfaced, flooding the Internet for the first time. Though, Nokia Corporation (ADR) (NYSE:NOK) had stayed tight-lipped about the mysterious device the rumor mill was abuzz with claims that the company was exploring possibilities of venturing into the Tablet market. Today, Nokia finally announced the debut of the said device with a 10.1 inch Lumia 2520 Tablet device powered by the Windows OS.
Nokia Lumia 2520 sports a 10.1 inch Gorilla Glass 2 display and packages a powerful 2.2 GHz Snapdragon 800 CPU easily capable of competing with the Tegra 4 in the Surface 2 Tablet. The device comes installed with a 2 GB RAM along with a 32 GB internal storage capacity. However, Nokia's decision to run it on Windows RT seems to be a bit disappointing, especially at a time when Microsoft is all set for the public roll out of Windows 8.1 OS. Nokia claims that the Lumia 2520 Tablet will run uninterrupted for 11 hours on battery and users can extend the backup to another 5 hours by docking it with an external Keyboard called the Power Keyboard.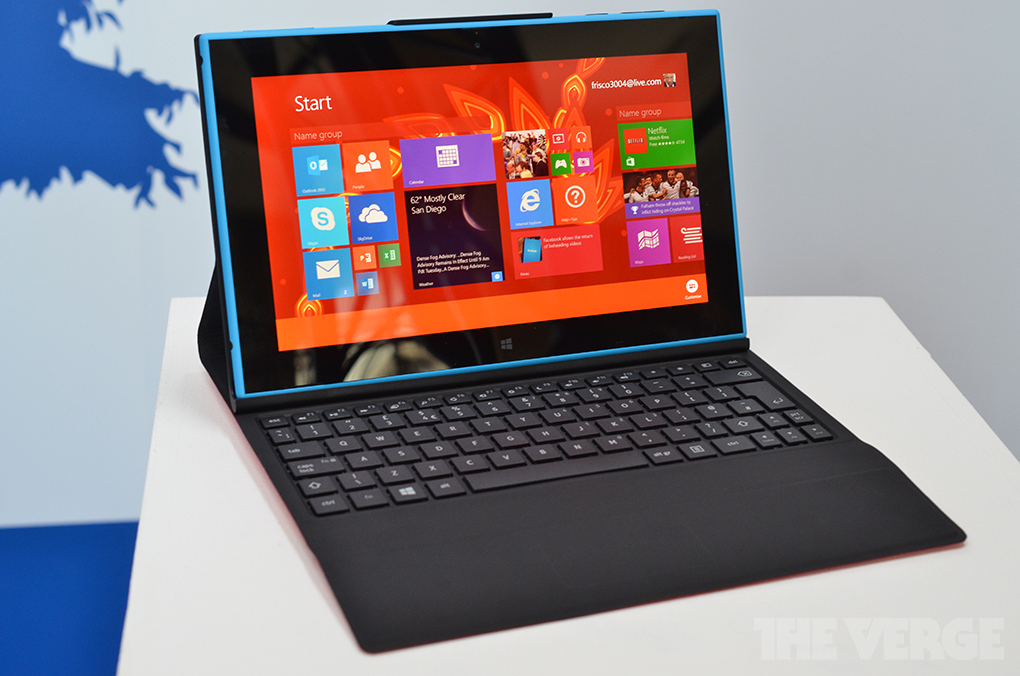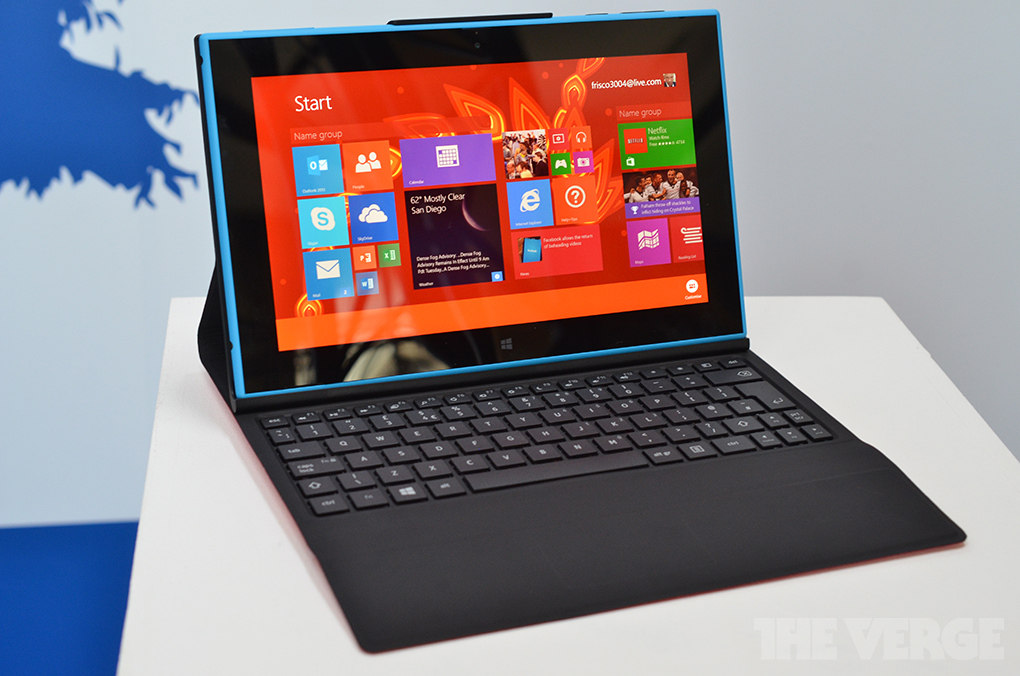 The 6.7 MP rear camera features Zeiss optics and the 2 MP front facing camera makes the device capable of high quality video conferencing and chat capabilities.
Nokia has priced the Lumia 2520 at $499 (unsubsidized) and it is expected to hit the markets sometime in November. The Power Keyboard is available at an added price of $150 and provides 2 extra USB ports for the Lumia 2520.
Lumia 2520: An Odd Proposition For Microsoft's Nokia
It's really odd to see that Nokia Lumia 2520 actually exists, especially after Microsoft's much debated acquisition of Nokia's devices business recently. The question which is intriguing me at the moment is – "Hasn't Microsoft learnt its lesson after the debacle with the Surface tablets which ran on Windows RT ?", apparently not.  Also, by allowing Nokia to go ahead with a Tablet that equals, or perhaps even beats the Surface 2 in certain performance tests, I am totally amused with Microsoft's Surface 2 market proposition.
In all likelihood, the Lumia 2520 was ready to ship by the time Microsoft decided to go ahead with the Nokia acquisition and I won't be surprise if the first Tablet device from Nokia also ends up being its last. However, keeping Nokia's great performance with hardware in mind, I would rather prefer seeing Surface heading to the graveyard.
http://www.youtube.com/watch?v=HVA4-Adlm7g
Image Credit: TheVerge