Lets roll back in 2003, when Google was thriving with tightly integrated ads in its search results only, and Internet users never heard of "blogging" and "online content monetization"; people never thought of minting millions just by engraving their thoughts or experiences on Internet, resulting in dollars and, therefore, no one ever bothered about escaping from online ads.
Welcome to the world of social networks, online media, digital communication, digital content and digital advertising. So much in the form of 'digital', which has caused the emergence of assertive online content creators, well-known as Online Publishers. A majority of immensely grown online publishers are reliant on revenue coming from Internet traffic monetization. Brands buy Internet traffic of publishers' website and fill the designated space with digital ads.
The global online advertising industry is estimated to touch whopping $139.8 billion in 2013 with a CAGR of 7.3% during 2013 – 2018. As the industry growth is magnetizing online publishers in score each day, the Internet is being flooded with some really useful contents, pegged to advertisements.
Growing Adoption of Ad-Blocking Tools
As people are becoming more net-savvy, their reluctance towards digital advertisement is surging up. According to a recent report, citing data from Google trend, nearly 22.7% Internet users have adopted some type of ad-blocking mechanism, which means one out of every four visitors is not seeing any ad on publishers' website, resulting in null revenue.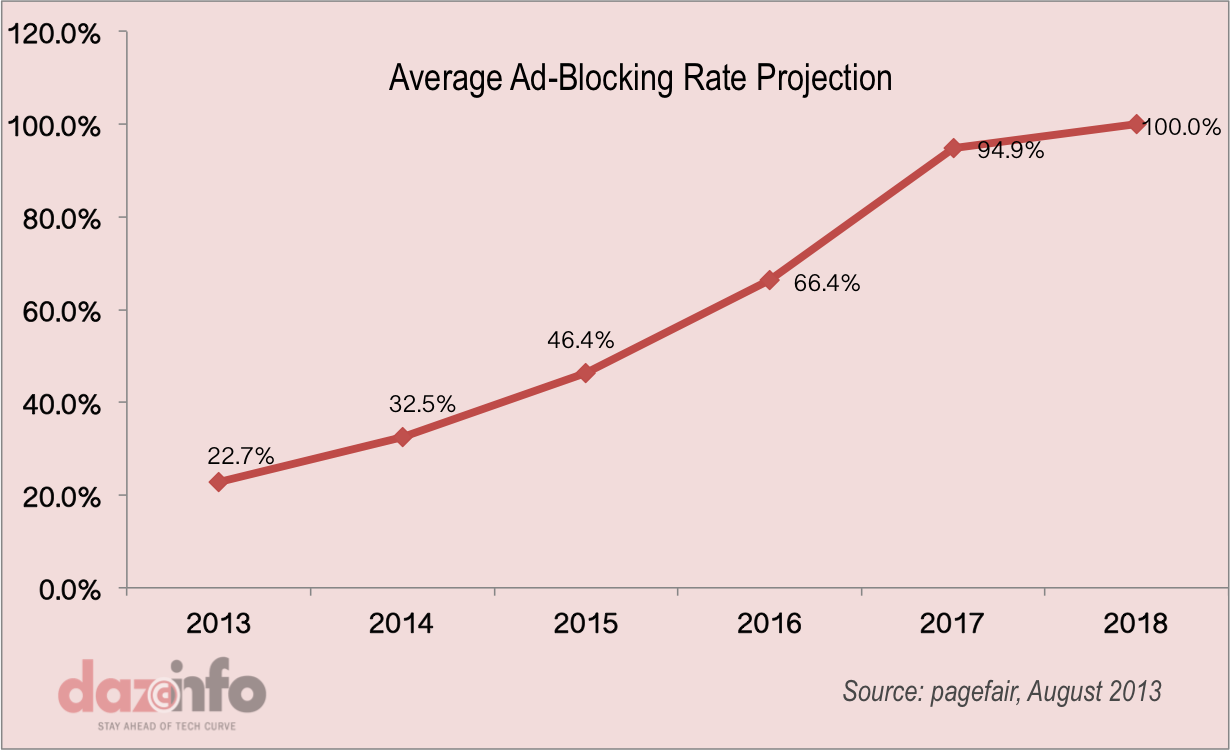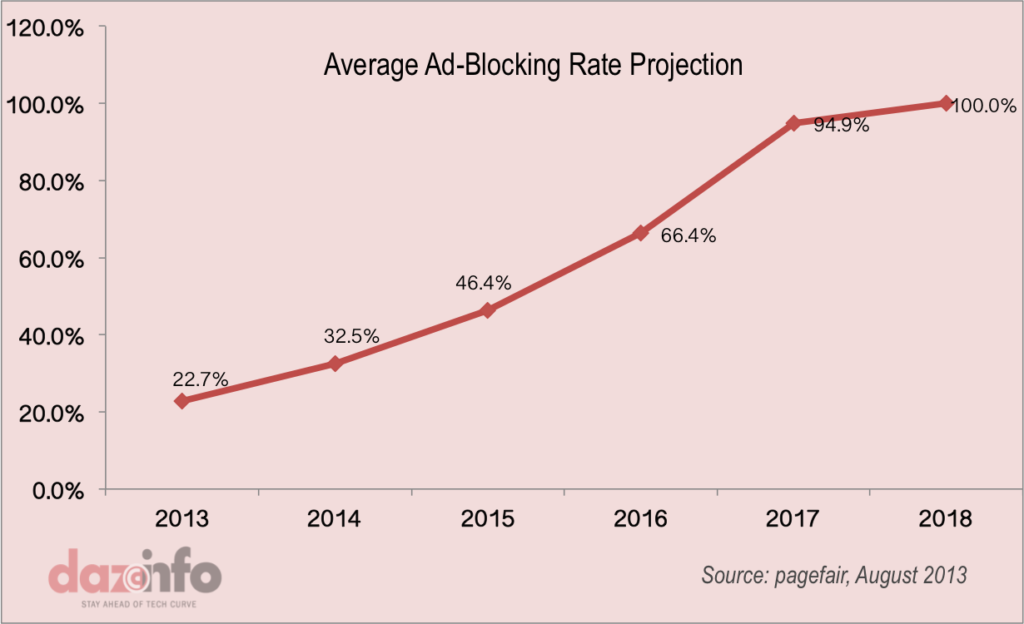 The penetration of ad blocking is poised to grow at the rate of 43% yearly. If the growth rate continues unabated, nearly 95% Internet users are estimated to have ad blocking installed by 2017. Needless to say, it would almost kill those publishers who are deeply involved in their traffic monetization through digital ads.
Google Is Threatened, Too!
But the threat of loosing revenue dollars is not limited to online publishers. Search giant Google, which is accounting billion of dollars as ad revenue every year, is also concerned about growing penetration of ad blocking among users. The search giant had lost whopping $887 million from ad blocking in 2012. Consequently, in mid-2013, the Internet giant had paid 'handsome amount' to "Adblock Plus" – world's leading ad blocker tool – to remove Google's ad from filter list.
"AdTrap" Poses New And Bigger Risk
"Adblock Plus" is enjoying the largest pie of ad blocker tools market, but other companies are constantly working on a better solution. A new device called "AdTrap" is a new entrant as a hardware device that completely blocks advertisement on devices – including mobile – that uses WiFi connection to browse the Internet. The device kills the need to have ad-blocking tool installed on each system – just plug it in between your router and modem. This firewall box auto communicates with all the browsers and devices and filters out all advertisement including in-video YouTube ads.
The device is available at cost of $139 only and the company claims that people could get better ROI as they will save a significant amount of bandwidth – being consumed by text, video and audio ads.
New Introductions Could Spoil The Party
Adblocker Plus and AdTrap are not the only ones threatening online publishers; many Anti-Virus softwares are also integrating an ad-blocking feature to provide a comprehensive protection tool to Internet users.
Besides, the ad blocking market has started getting eyeballs of many companies due to the involvement of financial and strategic benefits. The emergence of new ad networks, focused on Desktop and Mobile Users, is allowing ad-blocking tool development companies to pocket more dollars. Ad networks are 'bound' to shake hands, with these companies, resulting in Win-Win situation for both.
This would, however, have a significant impact on advertisement revenue for companies, and they would not be hesitant to share such 'apparent losses' with online publishers.