India Ecommerce titan Flipkart has raised another $160 million in its 6th round of funding from Morgan Stanley Investment Management, Dragoneer Investment Group, Sofina and Vulcan Capital in collaboration with exiting investor Tiger global. Just a few months back the company raised $200 million in its fifth round of funding and after the latest round, company has crossed over half a billion dollar figure as total secured funding.
The new development, though, didn't come as much of surprise as the market has been talking about 'apparent move' for last few weeks. However, raising $360 million from two rounds within short span of time attracts much of speculations about company's future goals.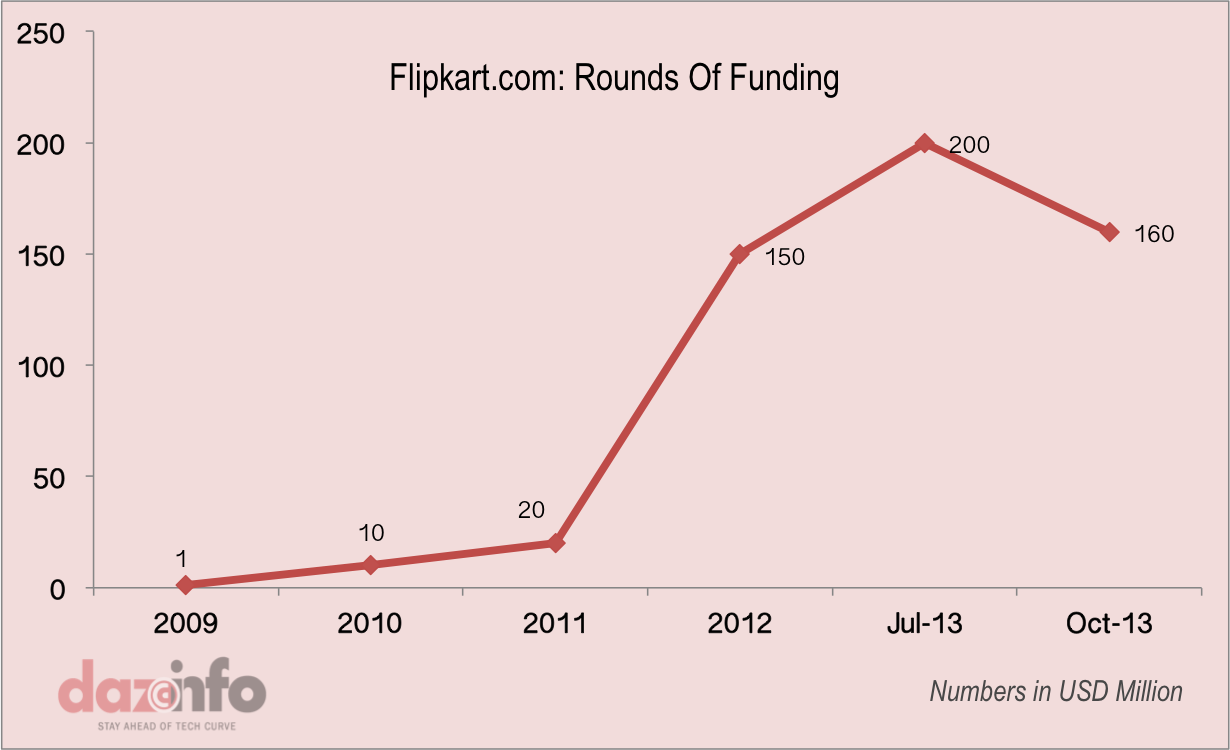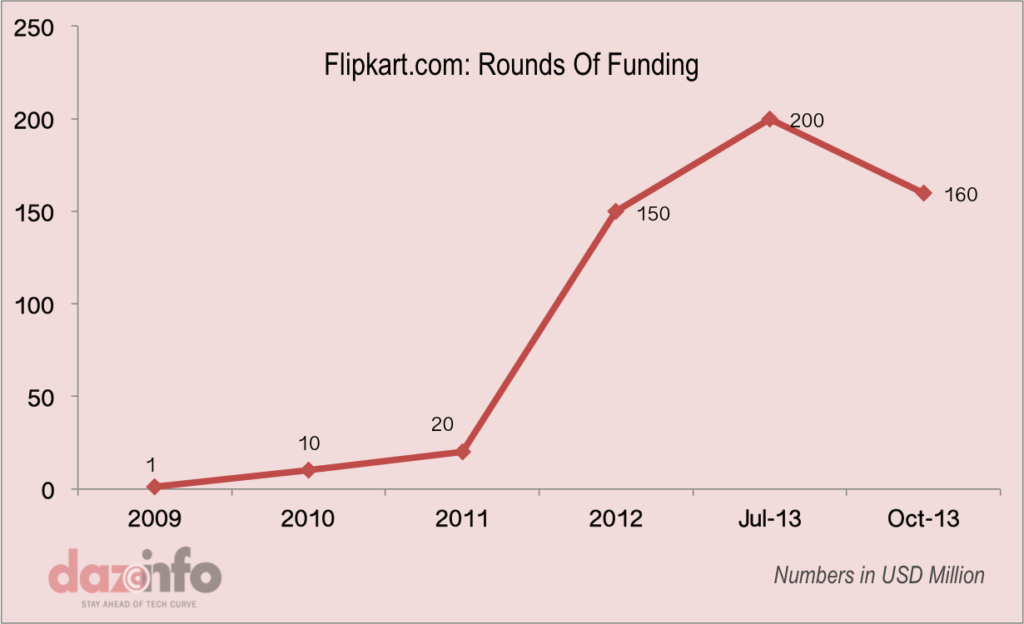 Last week we saw this coming and debated on the topic "Is Flipkart bullish with a new round of funding?" In last five years, Flipkart has raised total $541 million in six rounds – once every year – but this is the first time when company has adopted aggressive approach to inject more funding.
Flipkart – A Road To IPO
The ecommerce industry in India is still at its nascent stage and there are few players, such as Jabong, Myntra and few more, who have scaled up to grab a sizable pie of the market. Flipkart, however, is the only Indian ecommerce major, which is sitting on mammoth pile of funded dollars.
Back in 2012, the company was valued worth $1.02 billion by Naspers at the time of fourth round of funding. Naspers, who has injected its funding dollars into other Indian Internet companies like ibibo and Redbus.in, had picked 10% of stake in Flipkart by investing $102.1 million in August 2012.
Though, the exact valuation of company has not been disclosed in recent funding rounds, after sixth round of funding Fipkart is estimated worth anything between $1.6 billion and $1.8 billion. The company claims to have more than 10 million registered users exploring 17 categories, available on the site.
The investment could definitely be a milestone for a Flipkart that may be eyeing for an IPO in 2014. However, considering the fact that company is yet to become 'profitable' possibilities of acquisition can't be ruled out. No prize for guessing who could be the most eligible bidder!