The acquisition story of much-appreciated Redbus.in is being treated as the benchmark for many startups acting in online ticketing space. But the new jaw-falling claim could shoot the level much above – atleast two times higher; Venu Myneno – Chairman and CEO, Radiant Info – has claimed that company owned BusIndia.com is the largest bus-ticketing portal in the world and two times larger than Indian bus ticketing major redBus.in that recently got acquired for Rs 800 Crore.
Speaking to BusinessLine, Mr. Venu said that with all new dimensional market changes, his company is eyeing to raise Rs. 200 Crore from private equity funds to could be helpful to expand the reach and operations of BusIndia.com across the country.
BusIndia.com reportedly sells 50,000 tickets a day, resulting in the revenue of Rs. 100 Crore. Its parent company Radiant Info, that has offices in US, recorded revenue of nearly $400 Crore.
Being the first Indian company that started online bus tickets booking, Radiant confined itself into handling tickets for State Road Transport Corporation. Currently, the portal works as a platform for several states road transport corporations with a commission based arrangement.
Taking the platform availability to next level, BusIndia.com is planning to reach out private bus operators and targeting 80% of total bus inventory in India. The company has also planned to start booking services for Taxis, Hotels and even Flight Tickets.
$7.4 Billion Online Travel Industry In India
The decision to expand BusIndia.com to private operators and other ticketing service is definitely an intelligent move by its management. B2C Online travel Industry in India is estimated worth $7.4 billion (Rs. 449.07 billion) by end of 2013. This makes the industry the largest contributor, with 71% of share, to Indian B2C Ecommerce industry sales, which could touch Rs. 629.67 billion figure by December 2013.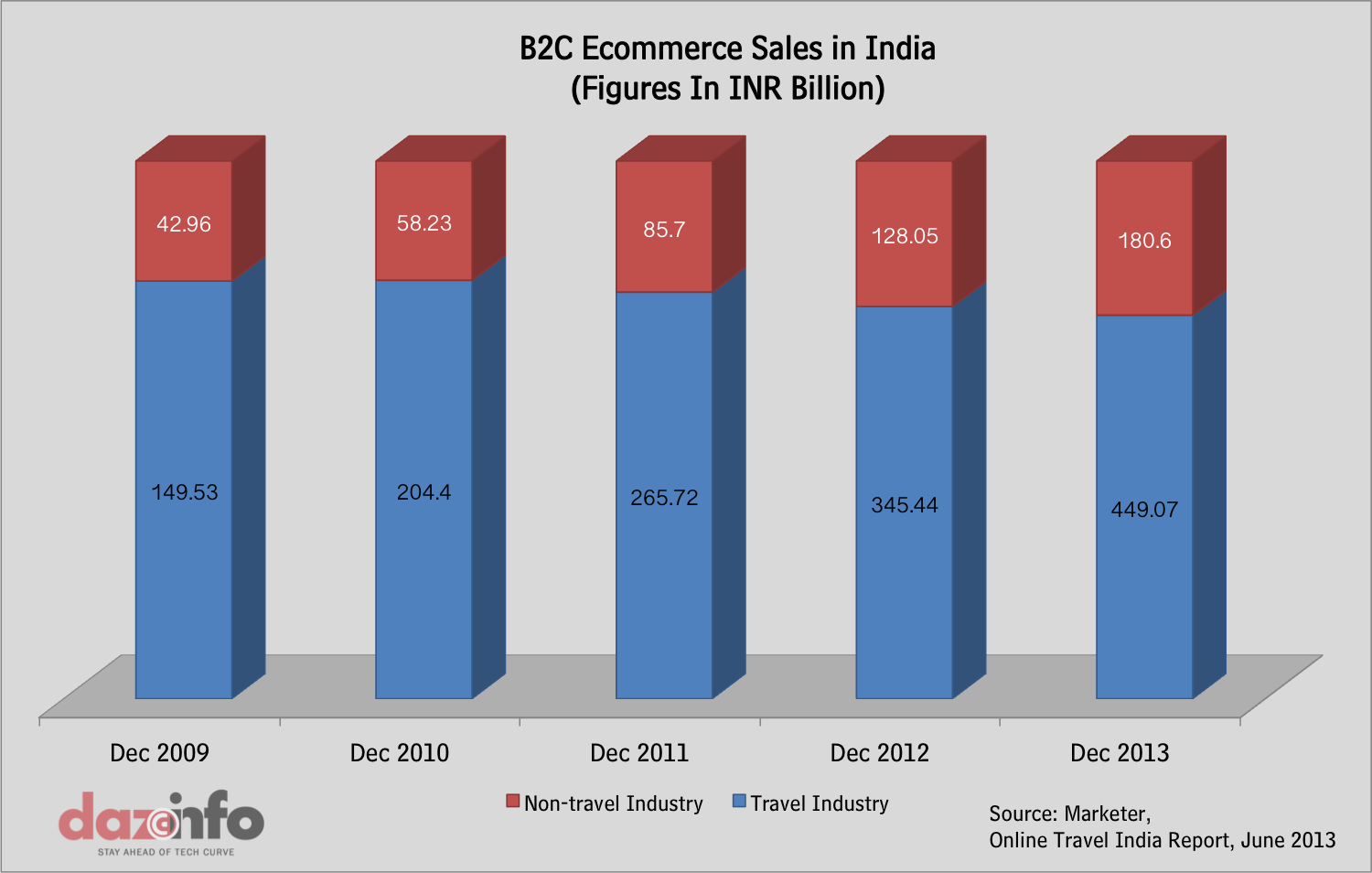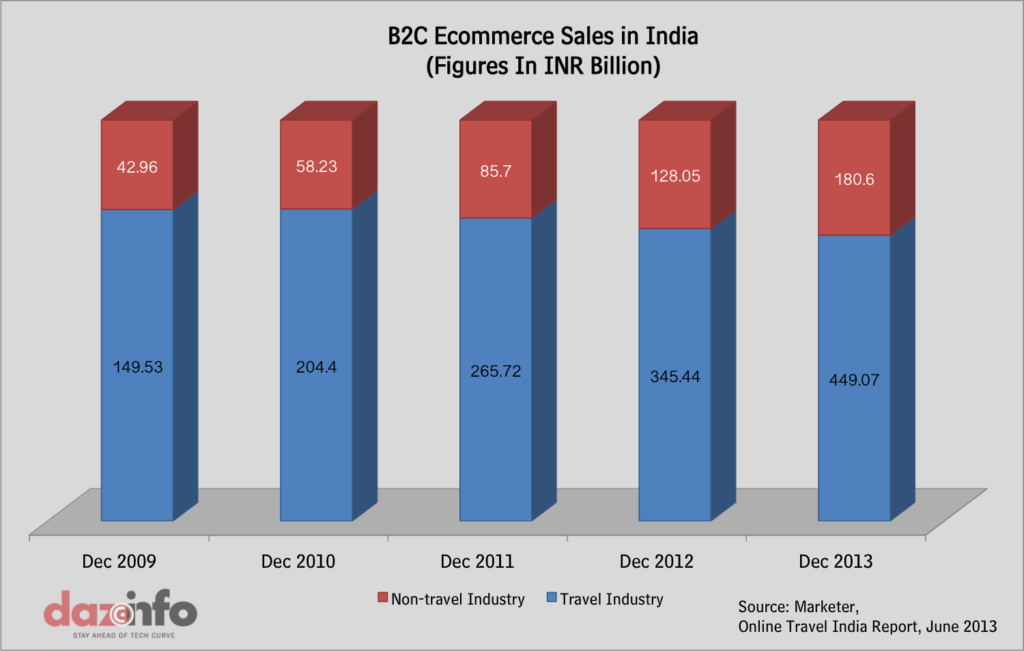 However, online bus ticket market in India is yet to reach to a sizable market share. In 2012, online travel sales in India reached to $5.75 billion (Rs. 345 billion) and was largely dominated by Domestic Air ticket and Railway Tickets booking sales. Online bus ticket sales contributed only 2% of the total sales due to the fact that large number of these sales coming from Tier A cities of India where bus travelers operators well exposed to internet.
With the introduction of many new players, likes of busindia.com and redbus.in, online bus ticket market is poised to grow in coming years. Besides, higher penetration of mobile Internet and mobile apps would help online travel industry to see multi-folds growth in next few years – conditionally, if we could clear the apparent biggest obstacle of Indian e-commerce industry known as Payment Gateway.