A sunny afternoon and you are at middle of one of the busiest streets with no refreshments or garden close by. Suddenly, you see a coca-cola bottle-shaped giant green park with big trees and green grass, appearing at centre of the road from nowhere. No, I am not talking about any hypnotism or magic here; welcome to Coca-Cola Happiness Park.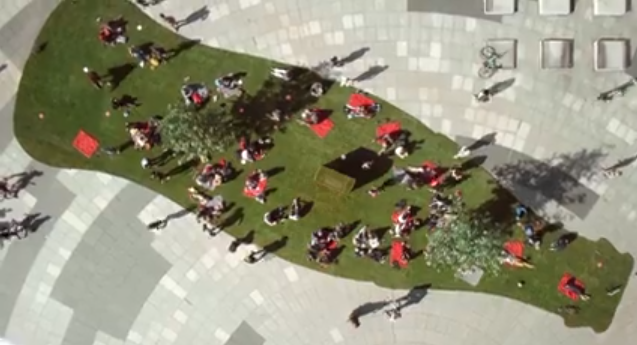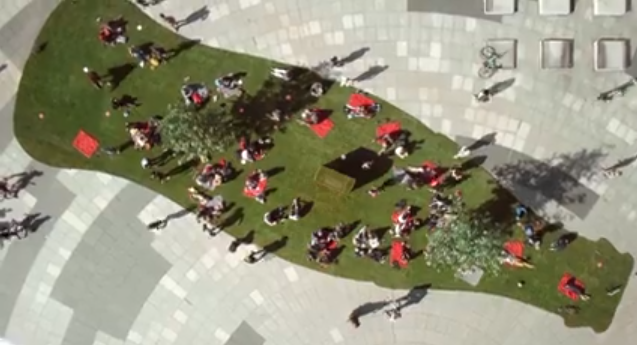 It's another effort by Coca-Cola to brighten your day by rolling out happiness. The park, created by Coca-Cola trucks instantly, have a vending machine to make you feel chill and relax on the green grass laid on the park. All you need to do is remove your shoes and the machine will instantly treat you with a bottle of chilled coke. You can sneak out few moments of your busy schedule to feel the happiness at the middle of the road.
Its' not a first time when Coca-Cola has tried something innovative similar to this; earlier happiness machine campaigns like Friendship Machine, Valentine Vending Machine, Game Machine were much appreciated by people.
With such series of Happiness campaign Coca-Cola is apparently trying to develop brand sentiment among people. The company – named the 3rd best global brand of 2013 recently – well understand the gimmicks of branding and marketing and developing brand loyalty and positive sentiments towards a brand are few of them. Such campaigns are setting up an example for marketers to understand that its time to grow above than putting traditional styled marketing efforts and brand loyalty is playing a crucial role in the success of product/service. While every brand manager out there is putting 'hand into head' to get an out-of-the-box-idea, its time to mix a personal touch in a professional style.
You enjoy the happiness and the video after this break;
http://youtu.be/6Ih0Drtuufc