India's newest mobile payment service, Money-on-Mobile (MoM) recently claimed to have clocked 67.5 million unique users as of August 31, 2013, up by 4.9 million unique users last month. Calpian (OTCMKTS:CLPI) claims that the service is now supported by 157,860 locations, an increase of 6,330 stores from 151,530 locations in July 2013.
The mobile payment service provider My Mobile Payments Ltd (MMPL), backed by Calpian sees India as a very promising market. Being successful in the US, the company hopes that the MoM service offered by its Indian subsidy will be able replace use of credit cards or checkbooks. It sees India as an all cash economy where only 200 Million out of 1.2 Billion people have bank accounts, the lack of proper payment mechanism (credit, debit or check) and transportation system makes it inconvenient for people in India to carry out day-to-day transactions. The company identified its opportunity in the mobile market (750+ million mobile phones, 1 billion SIM cards). India has a growing middle-class population (300 million approx.) who would be benefitted by this service, the company feels.
The processed transaction volume for the month was slightly over Rs. 93.3 crore, up 2% from Rs. 91.2 crore in July 2013. However, due to decline in rupee value by 10% in August, transaction volume fell by 5.33% to $14.2 million, down from $15 million in July 2013 at current exchange rates. Calpian also claims to be ahead of competitors such as Beam Money and Airtel Money, claiming that Beam Money's monthly processed transaction volume is at Rs. 9.1 crore (May, 2013) while Airtel's monthly processed transaction volume is at Rs. 1.5 crore.
MoM currently has 8.8 million 30-day active users as of July 2013, marginally up from previous quarter and the month before.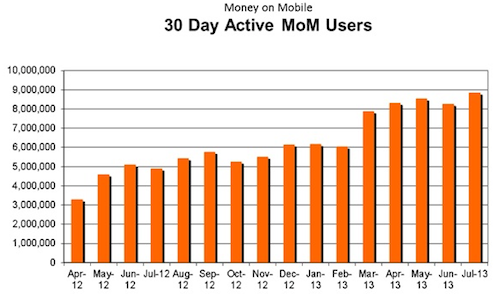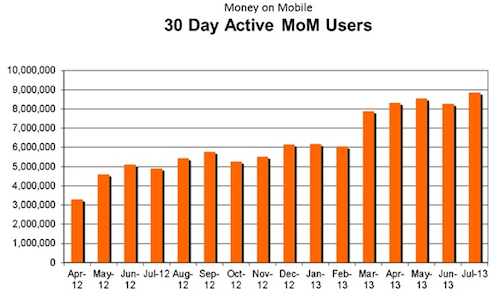 Number of repeat users was 4 million, said Calpian, which is a slight dip from the previous month but still higher than that of the month before.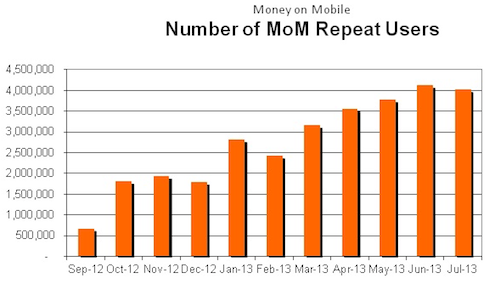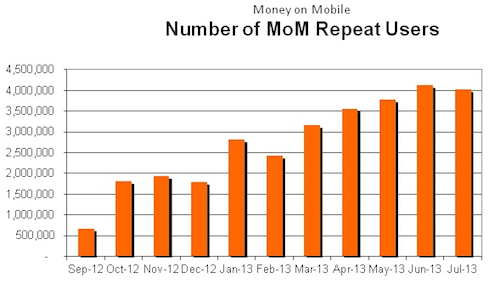 Calpian also reported in a SEC filing, that MMPL has reported net loss of around $171,000 in June this year and a gross profit of around $258,000. The company is processing over 402,000 daily transactions as of July 31, 2013.
India Could Surpass Kenya In Mobile Money Market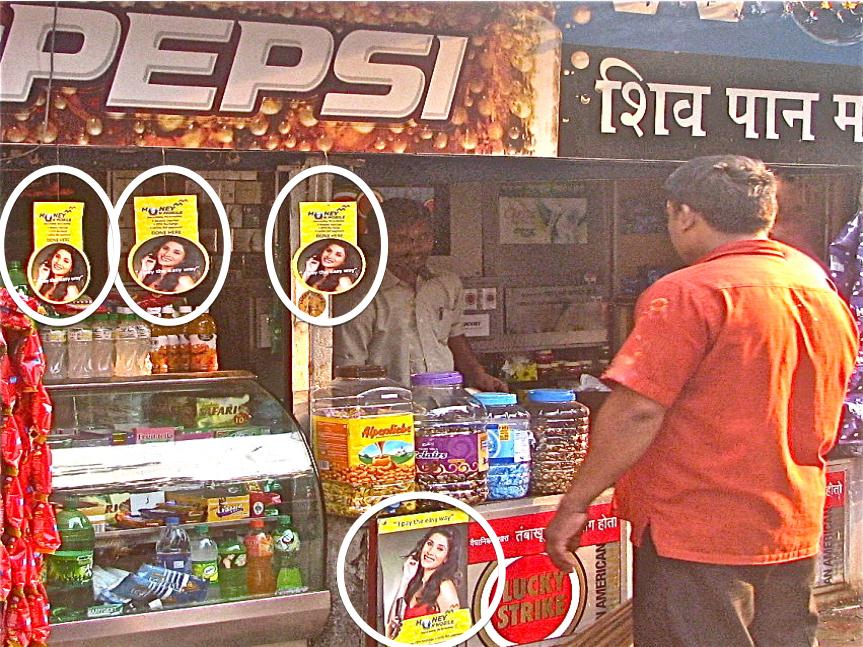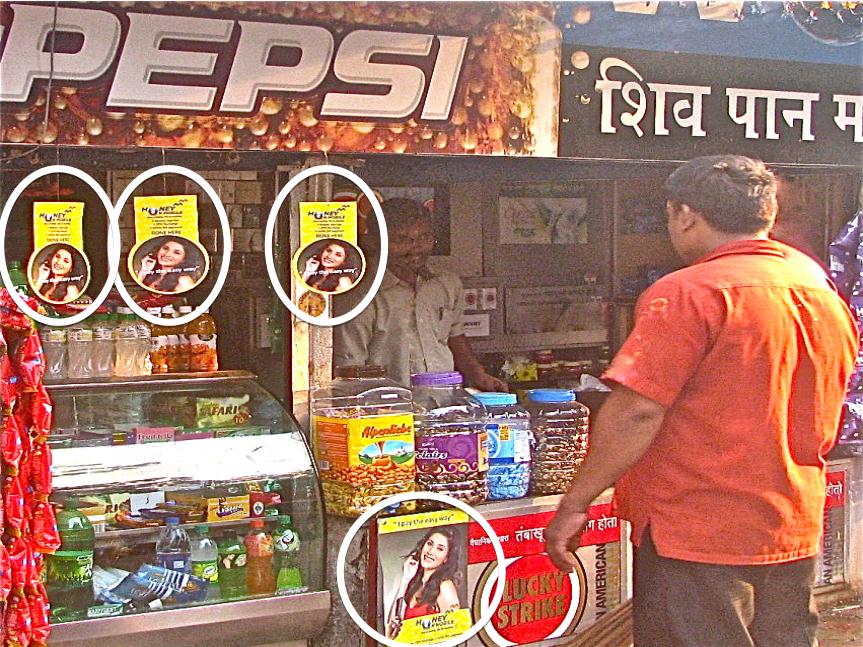 Presently, Kenya leads the world in mobile money services dominated by Vodafone's M-Pesa. About 21 Million i.e. two-thirds of the adult population in Kenya use M-Pesa for transactions ranging from bill payments to paying for taxi rides. The size of Indian market is 20 times that of Kenya and MoM hopes to be able to tap this uncharted territory by focusing on markets that have no other mode of payments except cash. It currently has presence in 300+ tier-2 and tier-3 cities of India. Currently, MoM services include Mobile Top-ups, DTH Recharge, Utilities' Bill Payment and Bus Bookings. MoM is expected to include other services like booking travel tickets and shopping soon under its wing.
Source: SEC