The stage is set for Apple Inc. (NASDAQ:AAPL) to end a year old wait for iPhone 5S and, much awaited, low-price iPhone 5C. Today, along with iPhone 5S and iPhone 5C, the company will also release the new version of iOS 7 – a first revamped mobile OS by Apple in last 5 year. We have spoken in length about iPhone 5S and iPhone 5C and its time to shed some light on the platform these 'gadgets' are going to run. The new iOS 7, with revamped interface, is expected to record explosive adoption post-event and the distribution of iOS versions would witness a great deal of variation.
According to a latest report, based upon tens of millions of views in August on online advertisement platform Chitika, iOS 6 accumulated 92% of total iPhone traffic in North America during the 3rd week of August. This was followed by iOS 5 and earlier versions of iOS with 5% and 2% total traffic respectively. However, iOS 7 also marked its presence with 1% of total traffic, in spite of the fact that the iOS 7 is only available in limited roll out beta edition.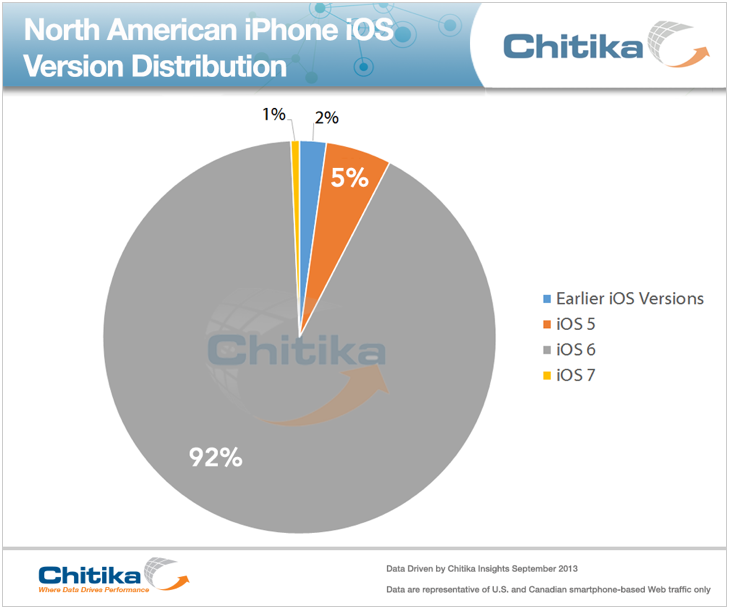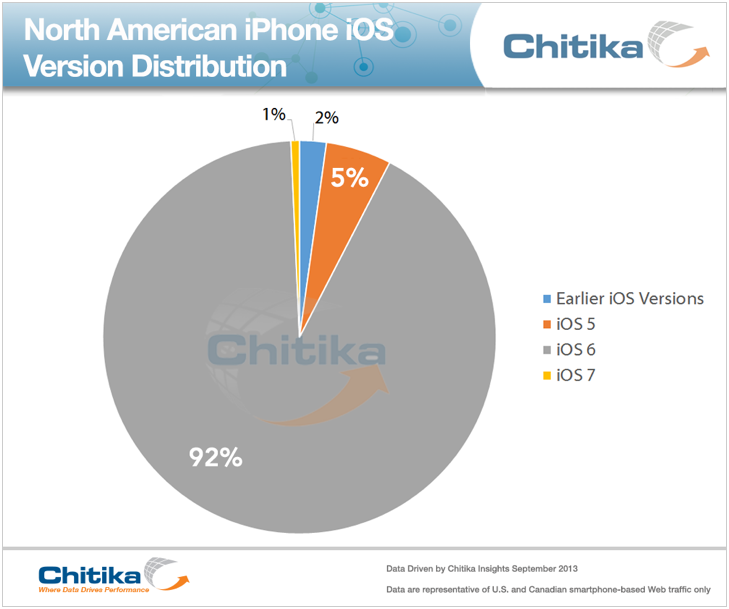 Apple is about to launch two variants of iPhones in the event scheduled for September 10. Reportedly, both the variants would be powered by latest iOS 7. While the roll out of new iPhones could take some time, it would be interesting to see how existing users are going to react to iOS 7 public launch. The Internet is flooded with the rumors that Apple could drop earlier version of iPhone 4S to push iPhone 5C, the market share of iPhone iOS 6 is doomed to shrink significantly.
Apple has no plans to introduce any new version of iPad or iPad Mini – atleast on September 10. But the launch of iOS 7 would also reset the market distributions of iOS running on iPad. Nearly 82% of iPad users in North America is powered by iOS 6, followed by 13% and 5% with iOS 5 and earlier version of iOS; iOS 7 is yet to get adopted by iPad users.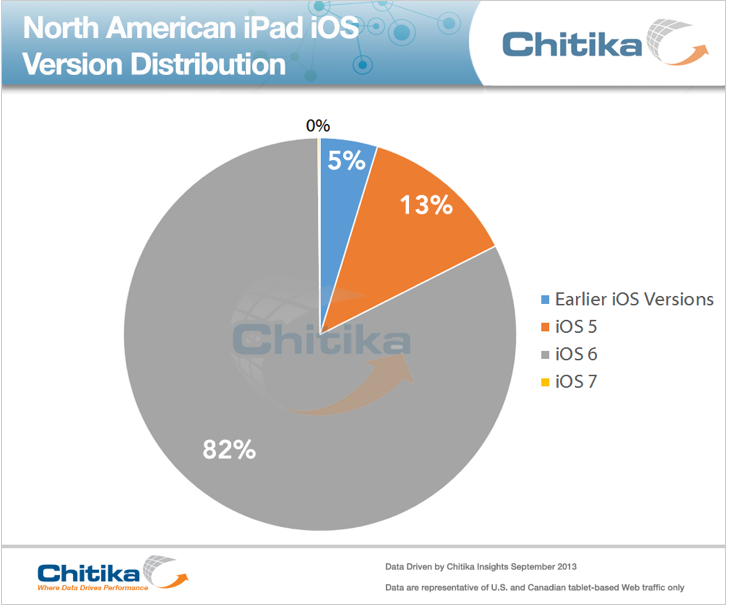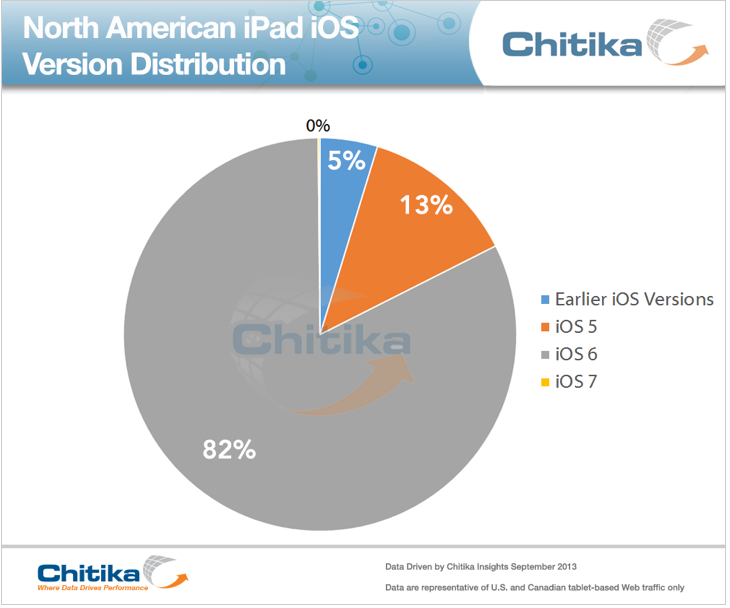 All above distribution scenario is bound to change significantly after the public launch of iOS 7. Though the beta versions of iOS 7 have already claimed its market presence in limited roll out, it's all set to explode in iPhone and iPad segments both. However, due to different usage habits and nature of users' market share of iOS on iPhone and iPhone could portray a different picture.
Source: Chitika