The next generation iPad from Apple Inc. (NASDAQ:AAPL) is yet to get any launch date rumors, but a new video from Unbox Therapy has surfaced showing iPad case cover, purported as back cover of iPad 5. If we go as per the part displayed in the video, it's clearly visible that iPad 5 is already under production and the design is largely influenced by iPad Mini, as reported earlier.
Reportedly, Apple's iPad5 is scheduled for launch sometime in October; the new iPad design looks to shave atleast 15mm off of the existing model in terms of width. It also looks much thinner and lighter compare to its predecessor.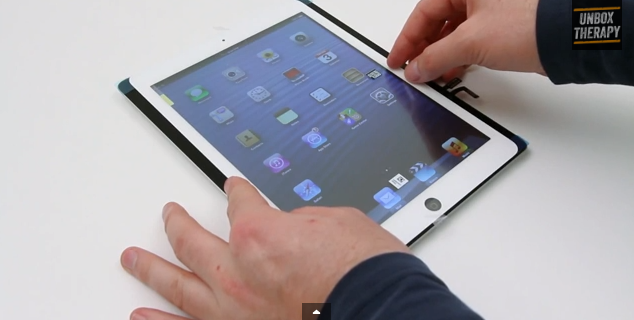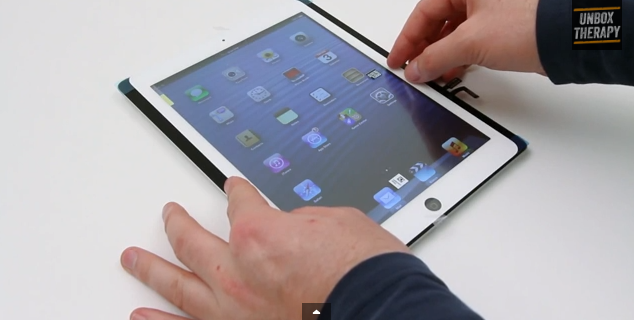 The HD video compares the new leaked component of upcoming iPad with current one and the saving in terms of width come from a smaller bezel surrounding the 9.7 inch screen, something which is again influenced from iPad Mini.
The video clearly highlights the differences between the upcoming iPad and current model of iPad; a mirrored logo on the back, dual speakers port at the bottom, separated buttons for volume and tapered edges are the few aspects highlights in the video.
Interestingly, Apple has tried to address the biggest challenge by far in the upcoming iPad; to accommodate bigger battery size for Retina Display, Apple had to stretch the size a bit in current model. With the smaller size iPad that sports Retina display and powerful battery, definitely it would be a commendable achievement for the company.
Apple is already holding an event on September 10 and, most probably, the company will unveil much awaited iPhone 5S and low-price iPhone 5C on the very day. The official invite, sent by Apple to media houses yesterday, also indicates the launch of multiple color iPhone 5S and iPhone 5C. However, Apple could soon throw another event in sometime October to showcase its initiatives in Tablet space and may reveal iPad 5 and iPad Mini 2.
Video Source: Unbox Therapy