Apple Inc. (NASDAQ:AAPL) has started sending out media invite for the event, scheduled for September 10 at company's headquarters in Cupertino, Calif. According to the invite the event will kickoff at 1 p.m. Eastern, according to The Loop.
What is more interesting is the design of the invitation Apple is famous for, as usual. Though, the Invitation itself makes no mention of iPhone or any other device, it does say that the announcement "should brighten everyone's day" – an indirect indication that Apple is all set to introduce iPhone 5S and low-price iPhone 5C in multiple colors. Earlier leaked images of iPhone 5C also indicated that iPhone 5C is ready with multiple colors including Blue, Green, White, Yellow, and possibly more.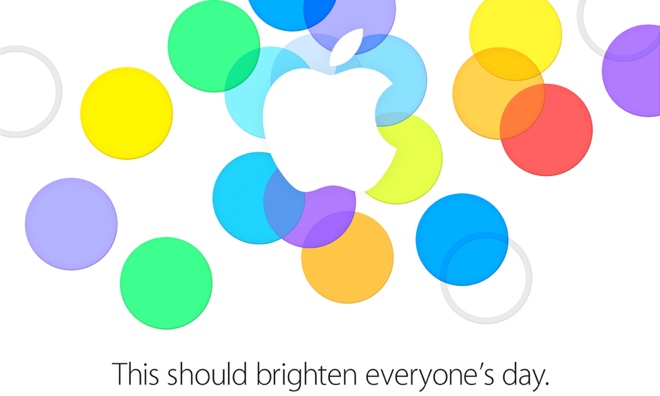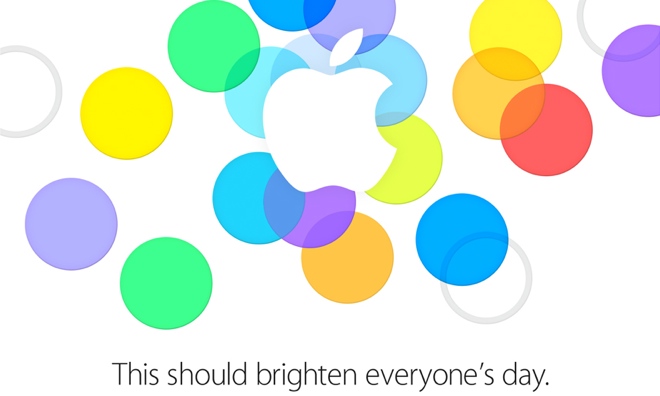 Colors featured in the invitation include yellow, green, orange, white, red, pink and shades of dark and light blue. This could well notify that iPhone 5C would also be available in all these colors, while iPhone 5S could be in new champagne color besides white.
The company could have some more surprised in store but the complete event would be center staged Apple's most revenue generator gadget: iPhone. Apple's CEO Tim Cook could unveil the successor of iPhone 5, purported as iPhone 5S, in the event.
The new iPhone 5S is expected to hold finger scan sensors, which would be the biggest attraction and upgrade in any smartphone device. This new feature will upsurge the safety level of iPhone, especially in case of theft. However, we won't be surprised to see internet flooded with apps and tactics that could bypass the new 'ultimate' smartphone security.
As the D-Day is not so far from now, lets keep the fingers crossed and see what Tim Cook has got in its kitty this time. And, yes, we also hope that post launch Tim won't have to cut productions size as it happened with iPhone 5.