Protection of privacy, personal information and related matters is human's most intrinsic and inherent right. A discussion on how to safeguard one's privacy wouldn't have made much sense a few decades ago. In those days, privacy was a very casual and customary phenomenon.  Restraining strangers or outsiders from peeking into one's private family matters could be done easily. Protecting one's privacy wasn't a matter of great concern before the dawn of the Internet age. But in today's fast paced world ruled by computers and Internet, maintaining privacy of personal information has become a hardship as everything right from shopping to paying bills is being done online.
Social networking and making online transactions have become a compulsion in the current scenario. And while doing so, we inevitably tend to disclose some of our personal information to other online surfers. The introduction of smartphones, like the new HTC One and Samsung Galaxy S4, has only increased the craze for mobile Internet. The best way to ensure online safety is to be aware of the possible privacy risks and means to overcome it. You should have control over three things-the extent of information you share, how you share it and with whom you are sharing it. Children often fall an easy prey to hackers and spammers lurking online. So, it is essential to teach them good Internet surfing habits.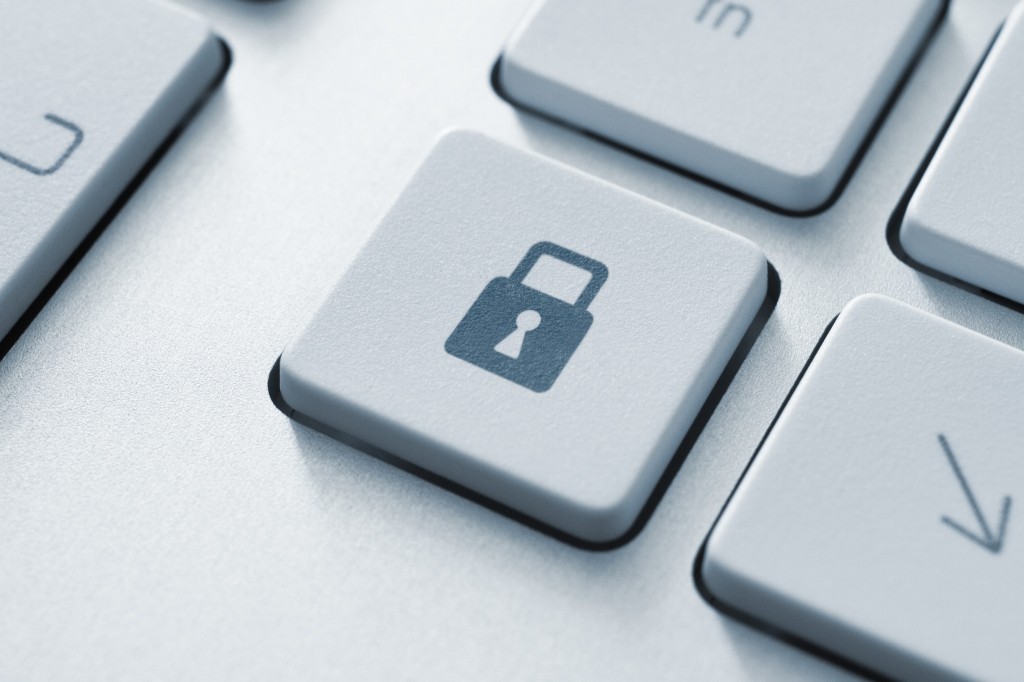 Here are a few simple tips that you can follow easily to safeguard your online privacy:
Use private browsing mode while making online money transactions.
Usually, specific browsing information related to a web page like your surfing history, videos, documents, images or cookies are stored by web browsers in a 'cache'. Later, the web browser uses the stored information in a cache to make a web page load quickly the next time you search for it.
Most of the modern web browsers like Google Chrome, Firefox and Internet Explorer have a separate setting known as private browsing mode or the incognito mode which prevents a web browser from storing information of a web page. So, the information related to your past browsing session cannot be retrieved by a browser at a later time. This way, you can restrict others from knowing any details about your browsing activities.
Use tricky and hard to guess passwords.
A strong and hard to guess password is essential to ensure security of data stored in your computer or other devices. People are always tempted to know what information you carry in your Smartphone or laptop. There are chances that your device may fall into some undesirable person's hands. A good password will make it difficult for an intruder to access your personal information. Also, never disclose your password, even to your closest friends expect under any dire circumstances.
Create a Google alert for your name.
Most of the time, people are unaware of rumors and specious things said about them online. Some malicious people can create havoc by posting unseemly and inappropriate videos or updates on your behalf without your slightest knowledge. Having a Google alert for your name will keep you updated on news shared about you online. It is easy to set up a Google alert. All you have to do is enter your exact name and other possible alterations of your name in the Google alerts page. It is advisable to give your name in quotes so that Google will be able to uniquely search for you.
Sign out of your social network every time you have done with it.
Social networking sites like Facebook and Twitter are great means of connecting with friends, but at the same time they contain sensitive information about you. Your social networking account is your personal online identity. So one should be very careful about letting others gaining access to your account. Only a handful of people have the good practice of signing out of the respective social network after they have finished their work. But a majority of them often tend to close the web browser without logging off from the social network. If you are in the habit of letting your account open, then the next person using the same browser can easily enter into your account.
 Verify your account security settings periodically.
The privacy settings and policies of the social networking sites are subject to change regularly. So you must frequently check your account's security and privacy settings. It is better to change your passwords once in a month so as to strengthen your online privacy.
A two- step authentication process will confirm online privacy.
Gmail recently has come up with a two-step authentication process in order to protect the rights of its subscribers. This process gives an additional cover of protection against online hackers. When you activate the two-step authentication process for your Gmail account, you will be prompted to enter a secret code that would be sent to your private phone number (via text message) each time you log in to your account. So, even if a clever hacker gets to break your secret Gmail password, he will not be able to access your Gmail unless he has you phone stolen.
Secure your system with a  good Antivirus software
There is plenty of corrupt, virus and malware loaded software online. These can easily infect your computer or Smartphone while you are surfing the Internet, causing them to malfunction. These spywares can steal, erase and duplicate your personal data which poses a major threat to your privacy. So, it is essential to install an efficient Antivirus and firewall protection program in order to safeguard your system from viruses. Also, you have to update them regularly to ensure maximum online safety.
A phishing filter can be used.
A phishing filter will alert you when you are about to open any suspicious websites. You can add the names of spurious sites to the phishing filter and it will block such sites from appearing on your web browser. Look for secure and encrypted websites while making important transactions.
One cannot refrain from using the Internet for the fear of being exposed to online threats. Your internet safety lies in your own hands. It all depends on how cleverly you govern the amount of personal information disclosed online and restrict others from accessing it.
Internet is like a double edged weapon. When used properly and sensibly, it can work wonders, making your life comfortable and convenient. But if you don't take the necessary steps to safeguard yourself from the malicious software, they can intrude into your privacy causing substantial damage.