Smartphone market leader, Samsung has announced the arrival of its newest successor to the Galaxy S Series – the Galaxy S5. It's still a year away but rumors have surfaced all over the web about possible features that we might see on the new S5.
Since the dawn of the smartphone era, Samsung has continuously been innovating new and cool features to distinguish itself from other smartphone manufactures and has been quite successful in doing so. In the process, though, the Korean smartphone maker received enough of criticism for being copy-cat of Apple's revolutionary iPhone. But in the wake of recent competition from the likes of Sony and HTC, Samsung needs to turn the tables once again and lately the company has leveraged more over revamped UI and hardware aspects like Camera.
Here is the list of few features that Samsung could launch in Galaxy S5. The upgrade is really commendable though, not sure whether market has got a real need for such 'enhancements'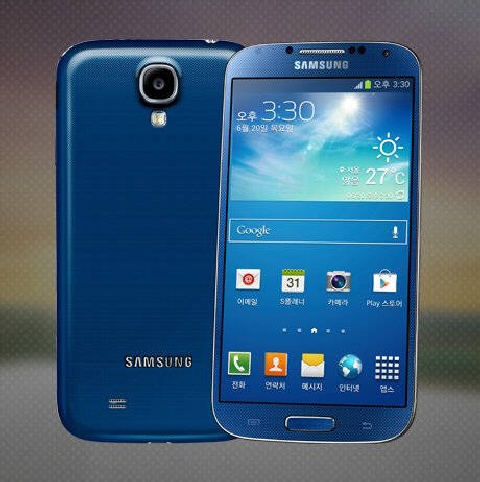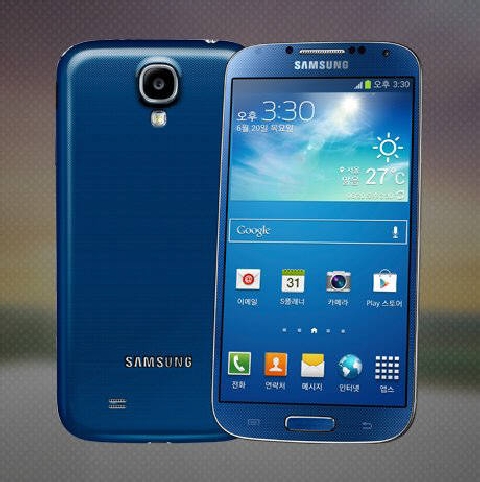 Samsung Galaxy S5: Camera
An 8MP camera was an essential feature of smartphones back in the day. Samsung later included a 13 MP camera in the S4. According to rumors, it is possible that we may see a 16 MP camera with Optical Image Stabilization (OIS) in the next model. [Sigh of Relief]
Samsung Galaxy S5: Screen Size
Samsung has been constantly increasing the screen size of its S-series, there's a whole inch difference between the first Galaxy S and the recent S4! A 5inch+ screen size is generally found in phablets and Samsung Note II already sports a 5.5" screen. If Samsung puts similar a display on the S5, the duo is likely to clash with each other. Seeing the difference between each Samsung range, 6-inch screen size is the only gap that Samsung could think to fill. Samsung may want to steer clear of that path.
Design/Build Materials
The Galaxy S-series went through a lot of upgrades and changes over the recent years- both in software and hardware, but what hasn't changed is the build material – plastic, which makes it look cheap and unimpressive as compared to its rivals like the Sony Xperia Z, and HTC One, the former features glass and the latter features an all-aluminum body-lending them a very cool and premium look. We'd love to see Samsung Galaxy S5 do away with plastics!
Samsung Galaxy S5: The Cool factor
Sony cleverly introduced features like water-proofing and dust-resistance into its Xperia Z, Samsung soon followed suit and launched its own water-proof smartphone- the Galaxy S4 Active and offered better features than its counterpart, but it was held back due to its looks. While the Xperia Z looked sleek and sexy, the exposed screws, the physical buttons made the S4 Active look rugged and unimpressive. While the very first Galaxy S and also the SII were a head-turner, the later iterations were almost similar and were easily mistaken. So the new S5 "needs" to be an eye-catcher.
Samsung Galaxy S5: Battery
The Galaxy S4 featured some of the best in class specs- like the 1.9 Ghz processor and 2GB RAM, which are more than enough to enjoy non-lagging gaming performance, and beautiful graphics. Upgrading to a faster processor and adding more RAM will only add to increased cost and is not much of a 'need to have' requirement at this point. Moreover there aren't many apps that could throw S4 processor for its limit and run just fine with these specs. But they could surely include a powerful battery in the S5 as the puny 2600mAH battery on the S4 doesn't provide much battery-life!
It's always exciting to know about the new Smartphone from Samsung as it hypes up the expectations and creates lots of buzz…However, every thing reach to its saturation level one day. While Smartphone market in developed countries is saturating now, Smartphone handset industry is not far from meeting the same fate. It's the time when mobile manufacturers must focus more on building supporting ecosystem in form of apps and merging more devices, likes of camera, into Smartphone. The balance between hardware upgrades and app enhancement much compliment each other to ensure the best ROI to end-user.
Via: ETNews Korea