Almost two years after Google's announcement that it would acquire Motorola Mobility making it the largest acquisition (worth $12.5 billion) by Google ever, the company has rolled out its latest offering in the fiercely competitive smartphone market -the Motorola Moto X. Unveiled last Friday, this had been a highly anticipated smartphone and also one of the worst kept secrets by Google Inc. (GOOG) and its subsidiary Motorola Mobility. The Moto X is the first product to come out of Motorola's stable ever since Google acquired it.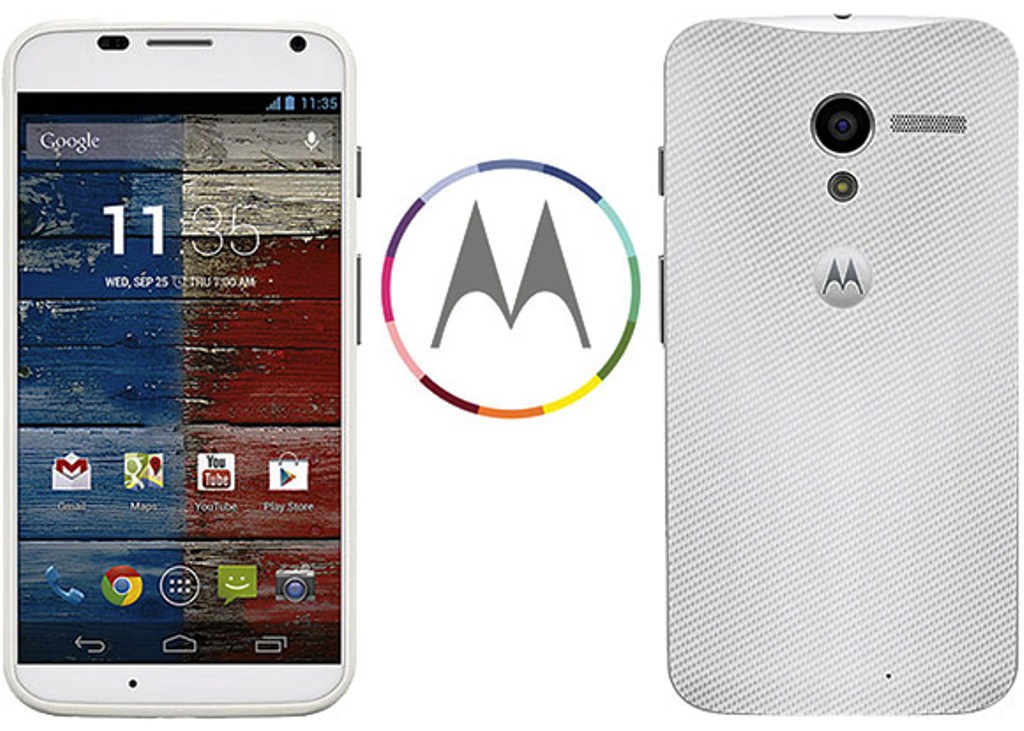 Before we dive into the details, here are the technical specifications:-
Dimensions: 65.3 x 129.3 x 5.6-10.4 mm
Weight: 130 grams
Display: 4.7" AMOLED (RGB)/ HD 720p
Battery: 2200 mAh (up to 24 hours back-up)
Processor:  Qualcomm Snapdragon S4 Pro (MSM8960Pro) 1.7 GHz Motorola X8 System (SoC +NLP Processor + Contextual Processor)
RAM: 2GB LPDDR2
Storage: 16GB Standard Version and 32GB Online Version, 50GB Google Drive storage for 2 years
OS:  Android 4.2.2
Wi-Fi:  802.11a/b/g/n/ac (dual band capable), mobile hotspot
Bands: GSM, GPRS, EDGE, UMTS/HSPA + up to 42 Mbps CDMA/EVDO Rev. A (CDMA model only), 4G – LTE
Bluetooth: 4.0 with LE + EDR
Other Connectivity Options: microUSB 2.0, 3.5mm headphone, NFC, Miracast (wireless screen sharing)
Camera: Rear Camera -10MP CLEAR PIXEL (RGBC), LED Flash, 1080p video (30fps); Front Camera – 2MP, 1080p HD video
Price: $199 (16 GB), $249 (32 GB) on 2 year contract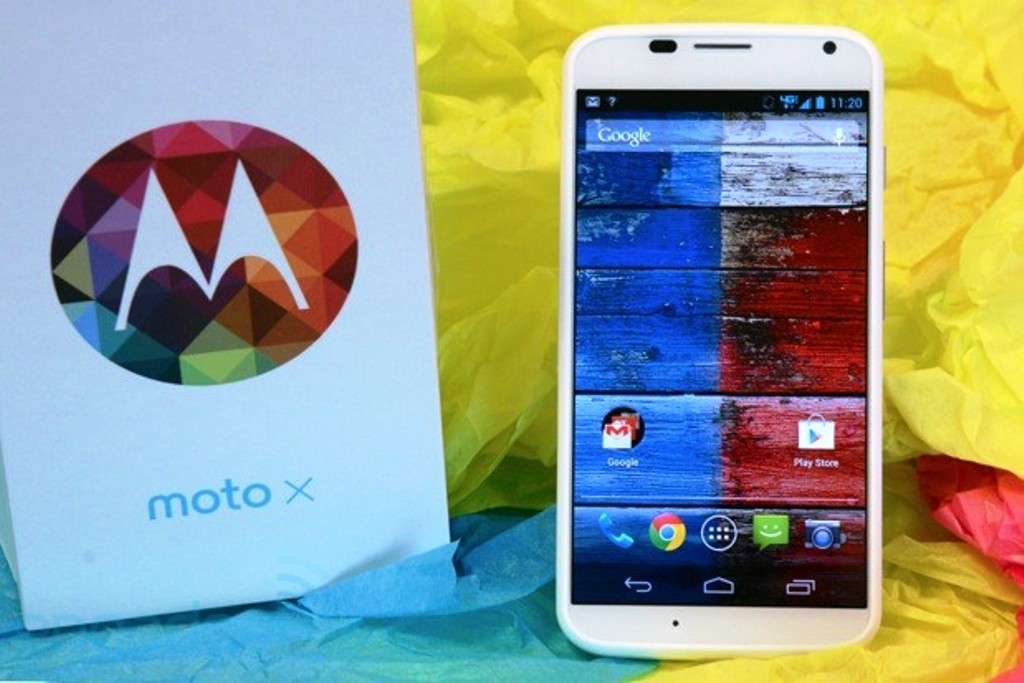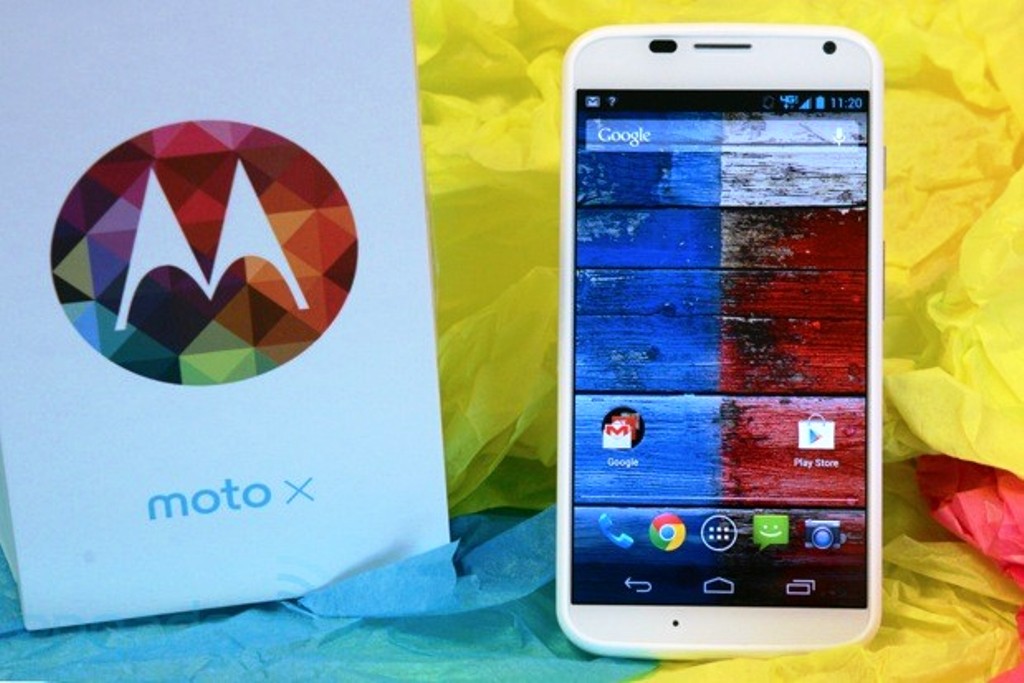 Now that you know the technical specifications of the Moto X, let's take a detailed look into them and examine what they would mean to you, the buyer in particular. Those of you who'd be expecting the Moto X to come with a set of class leading specifications must be sorely disappointed. Aren't you? You'd have been happier had this phone come with Android 4.3 instead of 4.2.2, much better processor (something more powerful than the mighty Samsung galaxy S4) and a whole lot of kit.
Well, Motorola's focus wasn't at rolling out a product that would be able to out-perform smartphone biggies (read Samsung Galaxy S4, HTC One, iPhone 5, etc.). The focus was to provide buyers with a phone that they could customize (cosmetically) according to their varied tastes; and by customization, you aren't just limited to changing the back panel or flip cover and/or getting a new carrying case. No, that's not the deal with the Moto X. Motorola has allowed its customers to choose from 18 back colors, 7 accent colors (buttons and camera rim) and 2 types of cases offered in various colors leading up to almost 2000 different combinations. You can also get a specific message engraved on to the back panel of the phone and a specific animation-cum-message to appear upon booting up.
In addition to this, Motorola is also designing 3 back panels made entirely out of wood. Such are the levels of customization that you can also choose the colour of the phone's charger – either black or white. And you can also get a pair of headphones made from Sol Republic in a colour that would either match or contrast the back of your Moto X. All this customization can be done via a handy web app known as Moto Maker. It allows you to easily customize the phone and preview the results. According to Motorola, once the customization is done and the order placed (through Moto Maker), the phone will be shipped to customers anywhere in the US within four days. It must be noted that as of now the phone is available only in the US and Canada (no news of an India launch anytime soon).
This phone is not about out-right specifications instead it is more about overall ownership experience, Motorola further re-instates this by stating, "Designed by you and assembled in the US." Yes, the Moto X is not coming straight out of a factory located in China or somewhere else in Asia. It comes from a facility in Ft. Worth, Texas, USA (where it's assembled).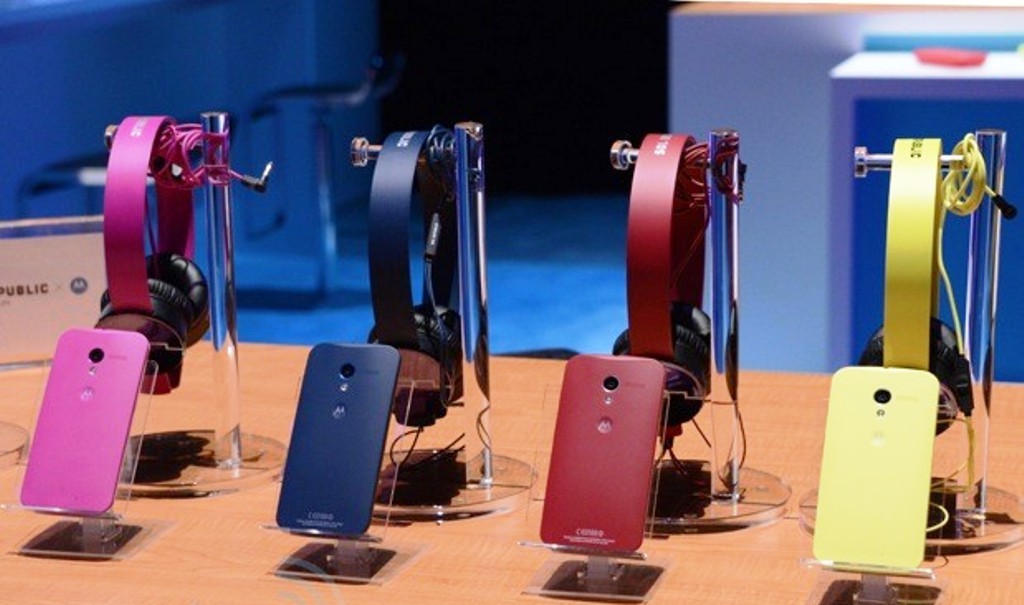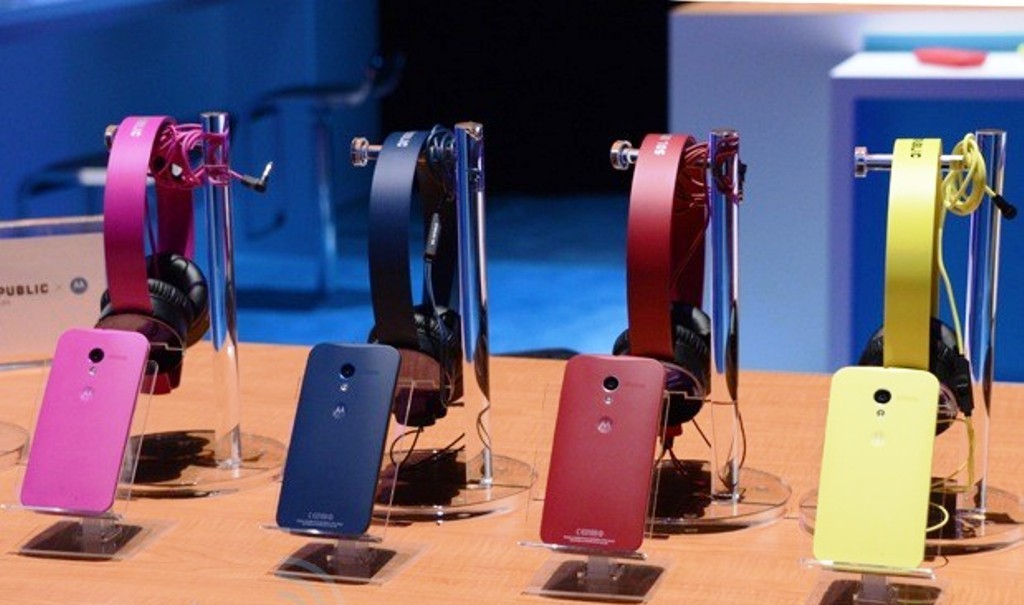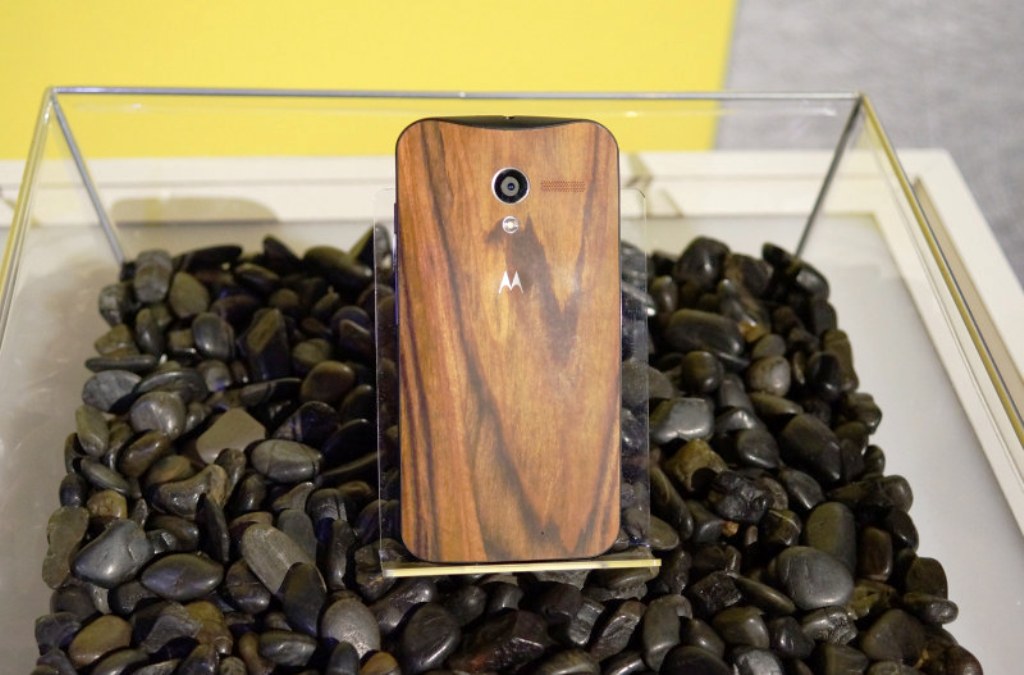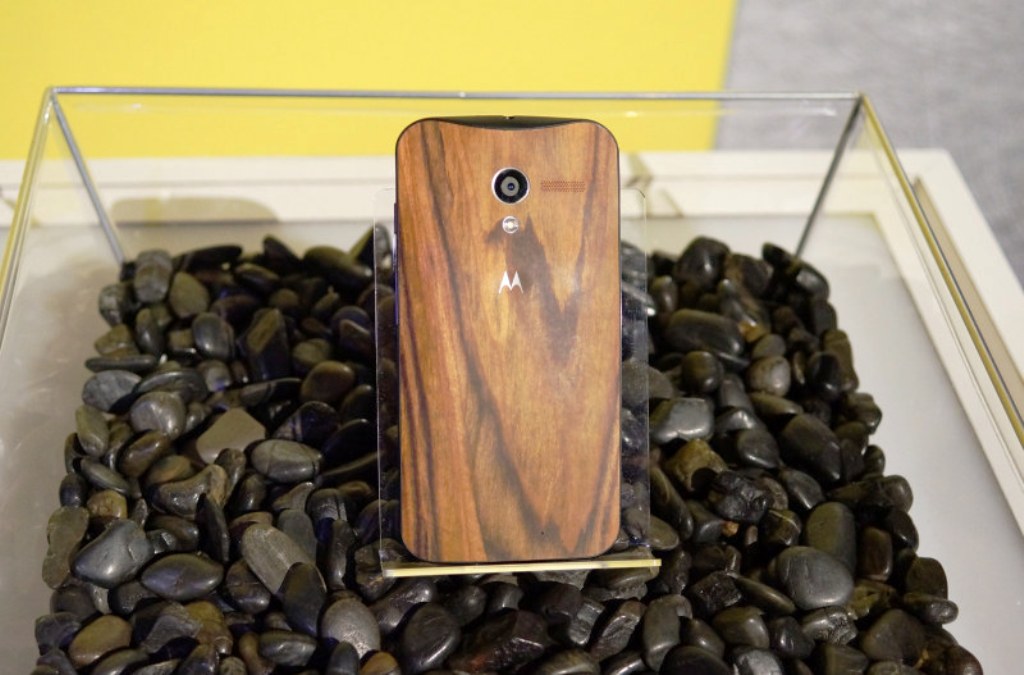 Some of the Moto X's highlights apart from the customization factor are a rather ambitiously claimed battery back-up of 24 hours, a touch-free user experience – combining things like voice recognition (highly accurate) and hand gestures. It also boasts of a great camera that clicks brilliant pictures.
The Moto X is based on the Motorola X8 Mobile processor platform. What this essentially means is that the phone is powered by a custom Qualcomm Snapdragon S4 dual-core processor that has two Krait 300 cores clocking in at 1.7GHz, a quad-core Adreno 320 GPU to handle the graphics department. Apart from this, Motorola has also added two additional low powered DSPs (Digital Signal Processor) – one that always listens for the, "OK Google Now" command so that Google Now can be fired up and the other, to keep a track of the phone's motion so as to power up the information display or turn on the camera. These low powered DSPs help in enhancing the phone's battery back-up.
The Moto X comes with a Quick Capture Clear Pixel 10 Megapixel primary camera. The camera can be launched automatically even when the phone is in sleep mode or locked state when you flick your wrist twice whilst holding the phone. The camera comes with RGBC matrix instead of the usual RGBG matrix. This helps capture more than 75% light making it an ideal tool for low light photography. Additionally all the images are captured in a native 16:9 aspect ratio rendering it more suited to being viewed on wide-screens. Other in-camera tools include HDR, burst shots and panorama. It can also shoot HD videos at 30 fps. The front camera is a 2 Megapixel unit that is capable of 1080p video recording.
Active Display: The Active Display feature on the Moto X allows you to see all relevant notifications on the screen even when the screen is off or locked. It uses a small space on the screen to display the clock and any pending notifications. Interestingly, Active Display doesn't work when the phone is in your pocket, purse or pouch. It also doesn't work when the phone is turned upside down. It intuitively senses your motion of picking or lifting it up and immediately displays the clock and pending notifications.
"Okay, Google Now!" : This is perhaps the best feature of the Moto X. It is actually a voice recognition feature that is hard wired into recognizing and responding to the voice of the device's owner only. The Moto X has a dedicated voice-processing core in its chip-set so that it can efficiently respond to voice commands without killing the battery. As soon as the user says those magic words (Okay, Google Now!), the phone springs into action (even if it is in sleep mode or its screen is locked) and the user can continue with his/her command. You can find out the weather information, look up for GPS directions, conduct an internet search and do a host of other things using this feature. The developers at Motorola have worked long and hard to ensure that this voice recognition feature is not gimmicky by any means. The Moto X recognizes your voice even in conditions where there is a lot of disturbing environmental noise and doesn't mistake your voice in place of some other's. Pranksters, your evil ideas can be laid to rest for now!
When one considers these features, the Moto X seems to have in it all the makings of being a game changer in this segment. On the flipside though, its shortcomings should also not be overlooked. So here the reasons why the Moto X fails to impress beyond that initial grab:
It doesn't have a memory card slot. This means that barring the 16/32GB on-board phone memory, you won't be having any options whatsoever to up-size your phone's storage capacity.
Users will have to wait to lay their hands on a Google Play version of the phone. This means that as of now, the Moto X is shipping in only with bundled offers from different carriers. So if you want to have that pure Android experience, you'll have to wait a little longer for the 'unlocked' Google Play version of this phone.
Right now, the Moto X is available only in one region – US and Canada. So if you're based in some part of Europe, Asia or somewhere else, you can't buy this phone even if you want it. This could really work things against Motorola's favour since the handset that they're offering will ultimately be a global product and not a region specific one.
There are cheaper models of this phone in the pipeline. They say that, ''Good things come to those who wait." It appears as if this saying has come genuinely true as Motorola has plans to introduce variants of this phone (that are not radically different) in other markets very soon and that too with a price tag that could be lower by anything from $50 to $100 in comparison to the initial price tag.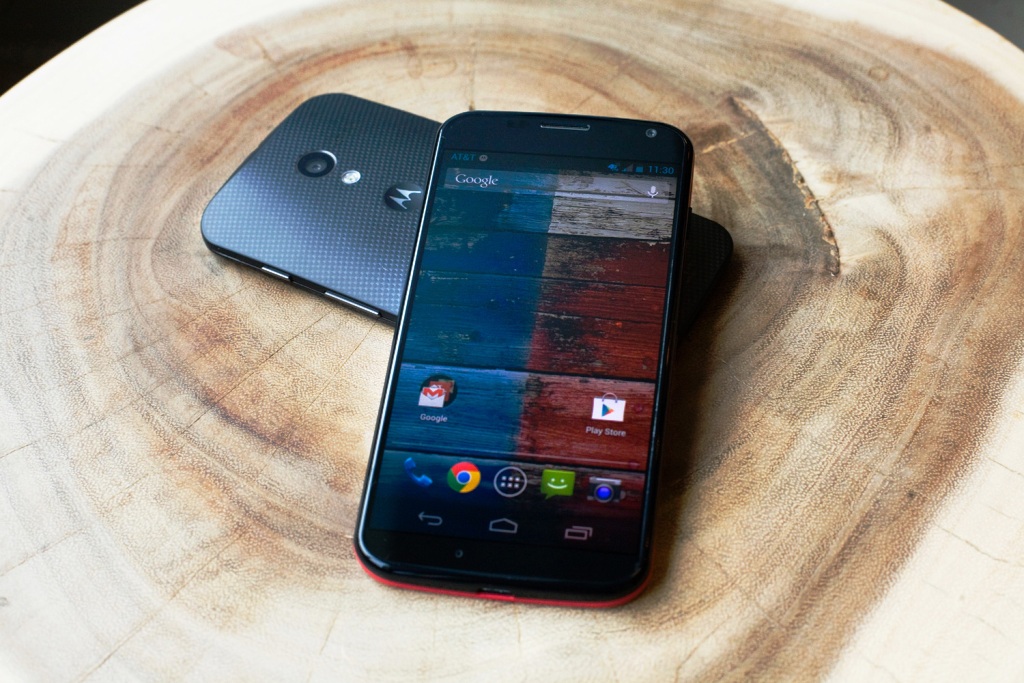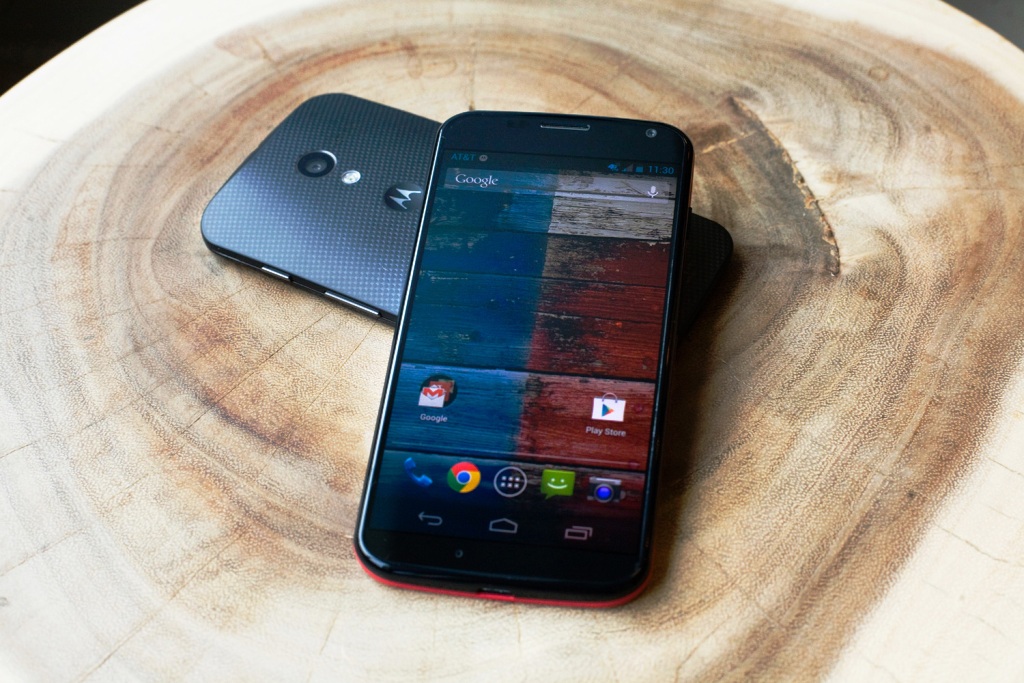 It is far too early to project anything about the sales figures or the kind of revenues the Moto X could and would generate for Motorola in its second innings under the Google umbrella but what is very apparent from the preview of this phone is that it is not aimed at competing with the likes of the Samsung Galaxy S4, HTC One, other high-end Android smartphones, the iPhone 5 or even the BlackBerry Z10 for that matter. While most critics have been left disappointed with the Moto X and called it an overpriced, under specced, mid-range Android smartphone, what must be acknowledged is that the Motorola Moto X has carved a separate and specific niche for itself. By taking personalization and customization of phones to a totally different level, Motorola has trail-blazed a new path in this regard. It is only obvious that other manufacturers will follow suit and introduce their respective phones under such schemes. As for Motorola, it is only a matter of time before it decides to make the ultra-customizable Moto X available worldwide. For now, we can only wait and watch whether Motorola enjoys the status of being an early bird getting its worm in this segment or will the other manufacturer(s) get to be the second mouse (or mice) getting their cheese.