The two new leaked videos of Apple's plastic iPhone and iPad 5 case has fueled the rumors of upcoming Apple's low-price iPhone – purported iPhone 5C – and next generation iPad Tablet. The videos compliments earlier leaked images of iPhone 5C and iPad 5 casing.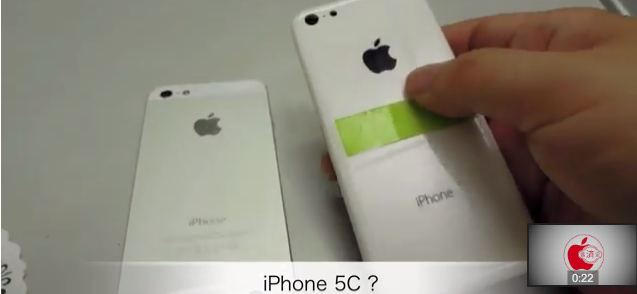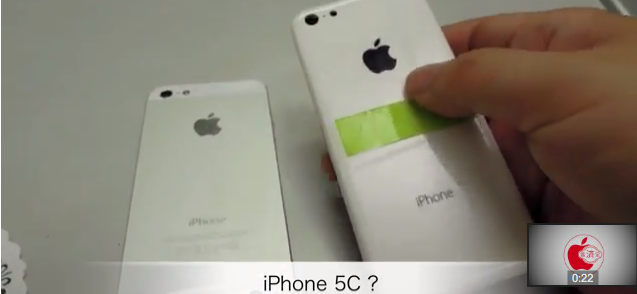 The first video of iPad 5 showcases that Apple Inc. (AAPL) is apparently following iPad Mini design format that could result in slimmer iPad 5 tablet. The new casing, displayed in the video, is larger though, its on the similar design lines of iPad Mini. Reports claim that Apple is trying to make iPad 5 thinner and lighter to make it more mobile friendly.The videos come from Mac Otakara, a chinese blog following Apple products attentively.
The second video is displaying the plastic body of iPhone – purportedly iPhone 5C – that is also being addressed in the market as 'budget' iPhone or low-price' iPhone from Apple. While Smartphone market is being saturated in developed countries, low-price Smartphones have huge potential as majority of smart feature phone owners are preferring entry-level low price Smartphone initially to get their hands-on with smart features and touch mechanism. While Samsung has its bet on every quarter-inch screen size, HTC has recently introduced HTC One Mini to tap low-price but comparatively bigger Smartphone market.
Apple has been criticized for sluggish performance since last few quarters. This has resulted in disappointment for the company's investors and stake holders, who are constantly hard-pressing Tim Cook to set products on launch pad as soon as possible. While Apple is constantly loosing smartphone market share to Android, or rather to Samsung to be more precise, Apple CEO is expecting major face-lift since beginning of this fall when low-price plastic iPhone and iPhone 5S – successor iPhone 5 – is expected to be launched. However, iPad 5 could come only by end of fall. Apple has got multiple products in its sleeves, including much-hyped iWatch and larger screen iPhone 6. While the farther one os expected by end of this year, many reports are claiming that due to possible delay in iPhone 5S, launch of iWatch could be shift to April, exactly the same time when iPhone 6 is reportedly scheduled to debut.