Just when Samsung is bracing up for July 24 event, newer version Android 4.3 build has been leaked for the Galaxy S4 Google Play edition. Google is yet to release Android 4.3 Jelly Beans officially tough; the build version exposes few interesting features users are awaiting for long.
Apparently build on 11 July and leaked after a week time by XDA developer, Android 4.3 version JWR66V is available for all Galaxy S4 Google Play users to download and install.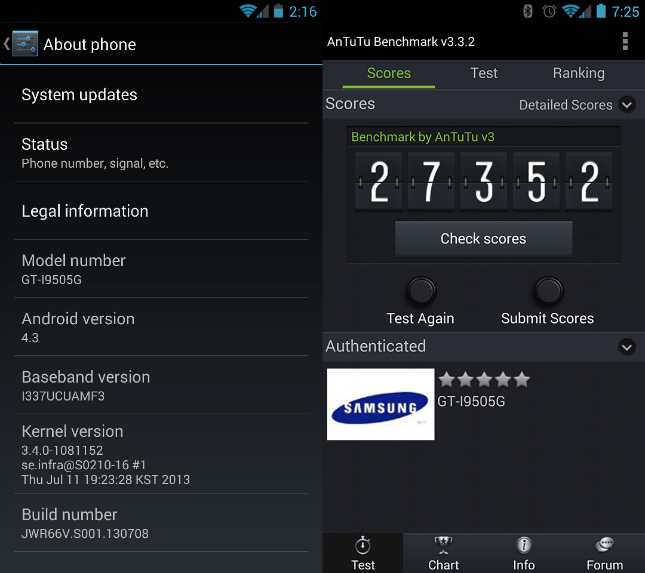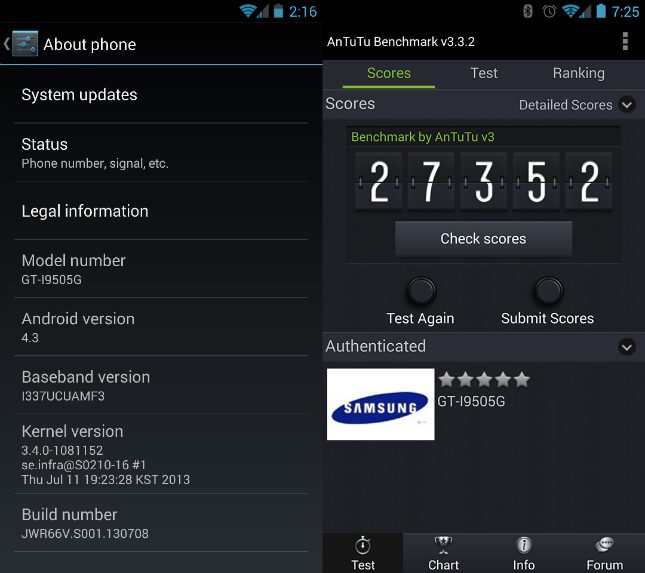 The latest leak unveils few commendable features like enhanced battery performance, wireless charging even when the device is switched off and few more under the hood upgrades in Android 4.3. Besides, Google Wallet is also working on all non-rooted Android 4.3 devices as the mobile payment industry is bound to grow in next few years.
However, the leaked Android 4.3 pre-release build also comes with few bugs like SIM unlock and crashing of various apps including CNN, HBO Go, Titanium Backup, Apex Launcher and others.
Therefore, if you are well aware what you are doing, only then we would suggest to you to test the waters. Better bet would be to wait for official release of Android 4.3 on Galaxy S4 devices, which is any way around the corner as Samsung is holding up an event on July 24 in San Francisco.
But if you are impatient tech geek and want to explore new Android 4.3 – as Samsung may impose few restrictions after digging at a level – then you can make use of this link to download the leaked pre-build Android 4.3.