Google Inc. (GOOG) Android and Apple Inc. (AAPL) iOS combined control more than 92% of global Smartphone market. However, never-ending race between the two is showing no sign to slow down. While Apple has tried to scale up the benchmark of Mobile OS with the latest launch of iOS7, Samsung – a company primarily driving the growth with 51% of Android market share – is also not letting it go by improving hardware capabilities in new Android Smartphones. Though, Apple has kept the ecosystem closed, Google has allowed almost every mobile device maker to play in Android ground including HTC and Huawei. Consequently, each Android maker is also trying to catch the eyeballs of billions of Smartphone users by introducing new features in their various models.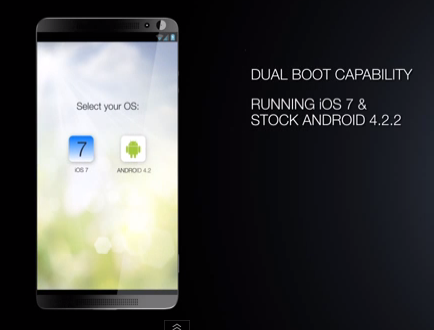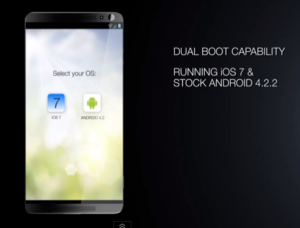 Unfortunately, Smartphone has yet not reached to the stage where users can customize the device with best-of-all-worlds. But what if you could pick the best parts and features of each Smartphone to build the world's greatest Smartphone? Here is a 3D concept Smartphone video that brought together the most admirable elements of Apple, Samsung, HTC, Sony and Nokia. The concept phone, dubbed as Ultraphone, is a mix of best hardware, Operating system, features of all above smartphone makers.
Ultraphone With Bests Of Android and iOS
The concept Smartphone contains dual OS capabilities – Android and iOS. Interestingly, it also contains other features, derived from respective makers, like longer battery life, high-resolution camera, 2X quad-core processor for ultimate processing, Super AMOLED 3 Gorilla Glass Screen, 41 Mega Pixel camera, dual-boot of latest iOS 7 and Android 4.2.2 and powerful 6100 mAh battery.
We can't say whether the phone could ever come into existence – which seems quite difficult if not impossible – but definitely it's an admirable thought process of the 'day dreamer designer.
Food For Mind: What all would you like to see in your 'dream phone'  Do let us know in comment section.