Social Media is the massive form and mode in terms of interacting, socializing as well as marketing. A vast section of advertisers, especially small business owners, approaches Facebook Inc (FB) which is now world's No.1 Social network. Facebook declared on Tuesday that it now has 1 million active advertisers globally who used the platform in last 28 days which is a huge step for the company that is seeking to revive its revenue growth.
The National Federation of Independent Business exclaimed on Tuesday that its Small Business Optimism Index increased 2.3 points to 94.4 last month, which is directly valuable for the revenue of Facebook. Advertising accounts for 85 percent of Facebook's revenue.
Facebook's Growth Of Advertisement Dollars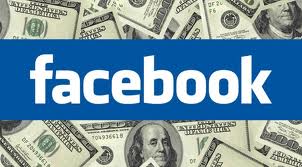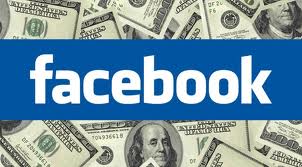 In Advertising via social media Facebook leads in marketing as 67% of B2C and 29% of B2B, the forms of advertising are blogging, content etc. Brand marketing via Social Media is frequently used as 52% of marketers have found customers via Facebook. Small Business owners can be justified ranging from jeweler sellers to clothing stores; they set up free pages on the network. Facebook executive are hoping to net more enterprises since it holds 16 million local businesses. Small advertisers spend approximately $32 billion during 2012 in the Unites States, according to market research firm eMarketer. Companies get benefitted by using social media tool as their business earns 89% exposure, 75% increased traffic on their website and related 43% improved sales.
Facebook's Advertising Strategies
It has been determined that a Facebook ad which has social contents – attracts the attention of customers. Facebook made a process by which Salesforce.com is releasing Facebook ads benchmark report. It will define the main purpose of the approached companies and how their ads stack up against the average. These reports break things down by industry. Facebook activity as ads, such as check-in, gets click-through rate of 3.2 percent, other units get low rate of 0.2 percent. Most small business owner's start off as Facebook users then page owners and then become advertiser, said Dan Levy, Facebook director of small business. Last quarter, Facebook reported first-quarter revenue of $1.46 billion. Advertising revenue rose up to 43 percent, the huge growth rate since the end of 2012.
Facebook has introduced various help boost growth by including on its news feed and changes to how advertisers buy ads on the network. Once they launched new products targeted to small businesses, they were able to accelerate their revenue growths said by Brian Wieser, an analyst. Facebook advertising sectors is now rising to huge success since more than 50 percent of small business owners use Facebook page to promote their products as it is cost-loss-price than other media to promote.