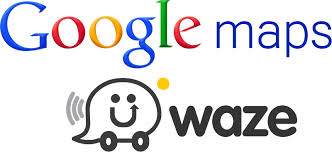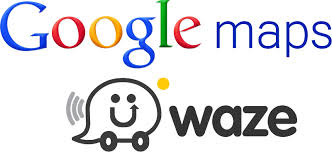 After many rumors and media hype about a potential acquisition of Israeli crowd-sourced mapping software company Waze in recent months, and finally search engine giant Google Inc (GOOG) announced its deal with Waze for an estimated price of $1.3 billion.
Vice-President of Google Geo-products, Brian McClendon said that Waze product development team will remain in Israel and operate separately for now. Waze will enhance Google Maps, with the traffic update feature and also enhance Waze with Google's search capabilities.
Waze
Waze is a free social GPS app developed by an Israeli start-up Waze Mobile, the App has turn-by-turn navigation to help drivers avoid traffic, and it's also a community-driven application that draws information from drivers ahead of your vehicle and also learns from user's driving times to provide routing and real-time traffic updates. According a study Waze has more than 47 million users in 193 countries.
Why Google Needs Waze?
Google already has its own maps platform, which is leading in the industry, it is willing to tighten its position by acquiring this crowd-sourced app, Waze's technology is more real-time based and adds social dimensions to Google's rather static current map offerings.
Waze had around 36 million users at the end of 2012 and an active online community of 65,000 users who make frequent updates to its maps, speed limits and road works. Its software is much more user-friendly and it boosts user engagement and integration with social features, an area in which Google is still lacking.
Investment
Waze is not a bad investment to Google's operations. Google's continued innovation and long-term strategies have benefitted them in many ways. Waze has the potential to become part of the core of Google's activities.
Competitors
Previous rumors indicated that Google's main competitors had shown interest in Waze. There were rumors that Apple Inc (AAPL) was ready to offer $400 million, but those talks ended very soon. Then Facebook Inc (FB) came in the picture and was ready to offer a rumored $1 billion but it dint work out as it wanted to move Waze's R&D team from Israel to California, and Waze disagreed to this condition. And finally Google took away the prize.
Google's Track Record
Google has a strong track record when it comes to acquisitions, its 2005 acquisition of Android has proved to be world's dominant operating system for mobile phones and it's rapidly boosting its presence in the Mobile market. Other deals include $1.65 billion acquisition of YouTube. But Google also suffered losses from its acquisition, Motorola mobility (MMI) was acquired for $12.5 billion, and according to a study Google faced a loss of $271 million, but it did achieve some decent revenue from Motorola's patent royalties.
The latest deal (Waze) represents an excellent exit opportunity for Waze founders. Waze has the potential to become a crucial part of Google's multi-billion dollar generating empire.
But the big question here is, whether Google to continue Waze support to iOS ?