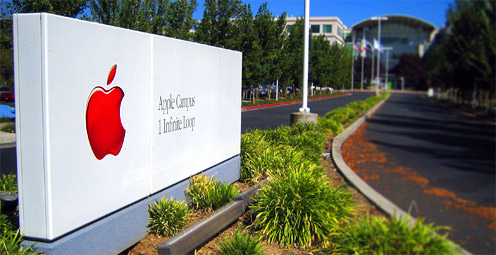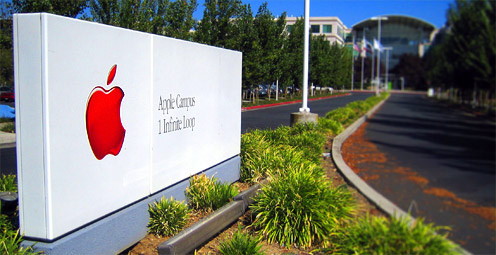 Just a couple of days  back Apple  Inc (AAPL) was in news, because of  WWDC 2013, where it staged to launch iOS 7 and other few new products and services and yet again Apple is back in the news.
Reuters, has just come out with a report raising a couple of rumored possibilities concerning Apple's iPhone, i.e. Apple Inc is planning to launch iPhones with bigger screens, as well as cheaper models in a range of colors, over the next year.
The Back Drop
The rumor is that Apple is looking to launch two bigger iPhones next year –one with a 4.7 inch screen and one with a 5.7-inch screen. Sources, including those in the supply chain in Asia are claiming that they have already been approached with the plans for making larger screens. But still Apple has not approved it.
Reuters also noted that Apple is preparing to launch two new models this year; one is iPhone 5S, with the new iOS 7 with finger print technology and  the cheaper version in plastic casing which is expected to come in a range of five to six colors and will be costing around $99.
The Trend
According to a study, Samsung Electronics Co. Ltd (KRX:005935) lead the Smartphone market by 79.5 percent YOY for the quarter ended March 31st, 2013 while iOS managed to record just 6.6 percent YOY growth, Samsung has overtaken Apple.
It looks like Apple is taking a cue from Samsung, as Samsung is known for launching Phones with larger screens, this trend started when it launched bigger-screen Galaxy called Phablets.
Existing sizes
The iPhone launched last September was the first one which was not of size 3.5-inch screen, which Jobs claimed as "the perfect size for consumers". The current iPhone 5 which is of 4-inch screen is one of the smaller screens among the popular Smartphones in the mobile market. Whereas its competitors phone screen sizes i.e. Samsung Galaxy S4 and Galaxy Note 2 are of 5-inch and 5.5-inch screens.
Choices
Samsung is leading the Smartphone market because it provides a variety of choices to its customers i.e. phones of different sizes and prizes. If Apple wants to grab price sensitive markets like India it has to come up with a phone with a cheaper price.
At AllThingsD conference, Tim Cook CEO of Apple said, that "larger screen comes with a trade-offs on features such as battery life, resolution and brightness", so does that mean Apple is not coming up with Larger screens or was he mocking the other larger screen phones is quite confusing. Apple is known as the perfectionists, so if they find a solution for these problems and enter the large screen market, they would prove to a be a very tough competitor for Samsung.