After weeks of Rumors about Apple Inc's (AAPL)  future plans, the World Wide Developers Conference (WWDC) finally cleared the air and made some important announcements and though there were no hardware revelations but there were some major changes with the software.
OS X Mavericks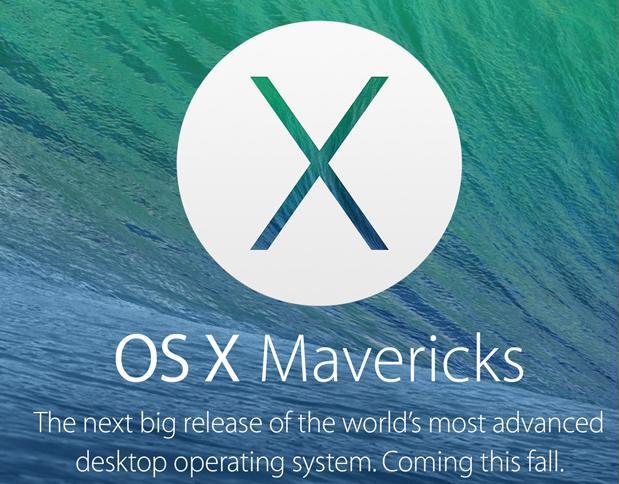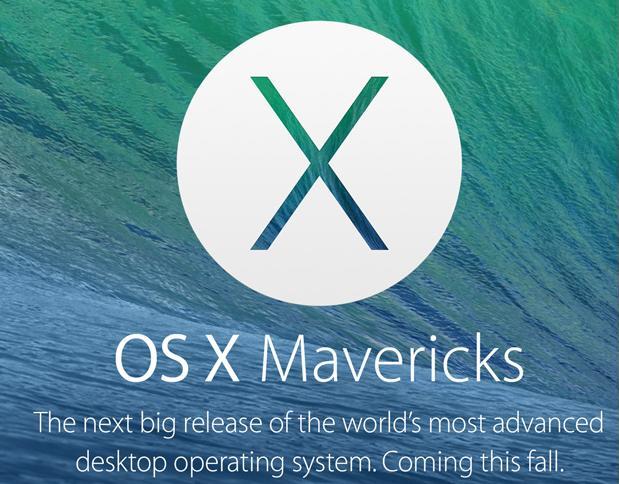 Apple's new OS will be called Mavericks, reflecting its California Production; this new version flaunts over 200 new features including tabbed finder, vastly improved support for more displays and Tags and much improved multiple monitor support. Displays also offer independent swiping between desktops; Mission control has been super-charged for multiple displays. The new support also upgrades Airplay, and allows HDTVs to also act as a display.
According to Apple, the new OS X also includes new CPU management tools, which reduces CPU usage by up to 72 percent, it also claims to have utilized a new method that compresses inactive memory into one place, freeing up space in the process. Apple also rolled out a new version of Safari with Mavericks. The OS X Notifications also got revamped; Apple moved a lot of the user actions right into the notification window, so now users can respond to iMessages, emails right from the popup window. Apple is also bringing Maps and iBooks to OS X. The brand new version of the Mac desktop operating system is due in the fall.
iOS 7
The most anticipated software announcement was iOS 7, According to the CEO Tim Cook, iOS 7 is the next big thing since the launch of iPhone. The latest version is equipped with whole new and upgraded features.
The new features include Control Center, iTunes Radio, AirDrop and updates to notification Center, Multitasking, Siri, Photo App and Safari. Apple also got rid of the skeuomorphic designs.

MacBook Air
The new line of MacBook Air offers a swift graphic experience and a longer battery life. The selling price for the 11-inch 128GB Flash drive is $999 and has 9 hour battery life and for 13 inch model with 256GB Flash drive is $1099 and has 11 hour battery life. The new MacBook Air devices are equipped with 802.11 AC ultra fast Wi-Fi connectivity and are integrated with the latest Haswell ultra low-voltage processors from Intel Corporation (INTC). The Device is available in four new models.
MacBook Pro
The new Mac Pro is just one-eighth of the volume of the previous Mac Pro (9.9 inches tall, 6.6 inches in diameter). It features a new unified thermal core, with three logic boards, hardware wise the new Mac Pro features a new generation Intel Xeon E5 chipset with up to 12 cores of processing power, 2.5x faster dual workstation AMD FirePro GPUs (4096 stream processors, 384-bit memory buses, 528GB total bandwidth) and 2.5x faster flash storage, ECC memory with double the performance, PCle flash storage, USB 3.0 ports and six Thunderbolt 2 ports with 20 Gbps speed. Thunderbolt 2 is backward compatible and boasts speeds that are 25 times faster than FireWire 800.
Apple said that the next generation Mac Pro is coming later this year and it is designed and assembled in the United States.