It's true; companies have been opting various technology-driven innovative campaigns for last few years to promote its products or services. And, renowned brands like Pepsi and Coca-Cola have moved a step further with such implementation. After much of buzz by Coca-Cola Happiness Valentine vending machine campaign, the archrival Pepsi decided to leverage upon 1.1 Billion Facebook users base; Pepsi came up with a new installation in Belgium to sample its new breed of Pepsi flavor.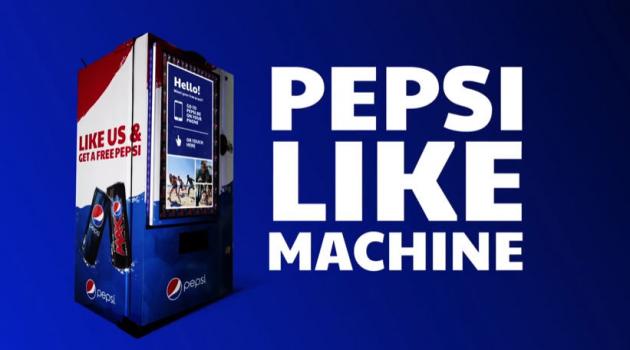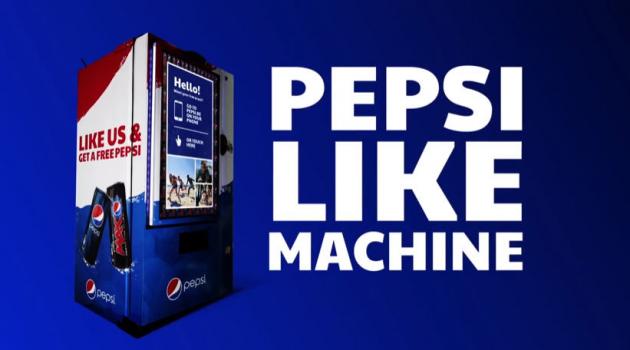 Like many other great products, it's not absolutely free though. People who really want to test the sample need to pay for it. But wait, Pepsi doesn't need your bucks this time; all the company wants you to reach out to your Smartphone, download and open Pepsi App, Login to your Facebook account and Like the company page. One you like page, you would be redirected to a page where you need to select Pepsi flavor you wish you drink. Phew, he comes your Pepsi can as a return of your Facebook Like.
But what about those who don't have Smartphone – Difficult to believe but there are still many who are hanging with feature phone. No worries, the Pepsi Like Machine also holds a touch screen using that non-Smartphone users can Like Facebook page and grab a Pepsi.
Highest ROI: Intelligent Move By Pepsi
Though, its pretty straight campaign model but impressive enough and really intelligent moves by Pepsi. There could be nothing better for Pepsi to burn its marketing dollars to 'earn' people. On an average Facebook Like costs $0.15 – $0.20, while the production & marketing cost of Pepsi can for the company remains close to few cents – almost half of actual Facebook Like cost.
Another important aspect of the campaign is the Mobile users focus. Pepsi Like Machine encourages Facebook users to like via Smartphone on the first place. Campaign designers are well-aware about 'users shift' Facebook is facing from Desktop to Mobile and want to engage Smartphone users more than other connected devices' users.
Pepsi Facebook page has more than 16 million Likes now and with such campaigns receiving warmth response, its only bound to grow. Enjoy the Pepsi Like Machine Video after this break.